Andrew Tate, 36, has created a social media firestorm with his outlandish comments on women, their intelligence and their work ethic
By Elizabeth Pritchett 
Teachers in the United Kingdom are reportedly struggling with the impact controversial influencer Andrew Tate has on teenage students' thoughts, calling them "brainwashed," according to a report by The Sunday Times.
The British newspaper reported Tate, who is jailed in Romania on rape and sex trafficking charges, has had a toxic effect on young boys who have embraced his thoughts and teachers are being forced to address those views with their students.
To determine what students are thinking, the report said a south London school rounded up a group of about 30 14-year-olds to discuss Tate's ideas. Questions like "Do we think [Tate] is still harmless?" and "What happens when we take in his messages?" were asked of the students.
After the conversation turned into a debate about rape and if women were at fault for being sexually assaulted, which is a view held by Tate and about 10 of the students, a male teacher asked the students how they would feel if one of their family members was a rape victim. 
"At that point a lot of the boys changed their tones when I put their mother or sister in that spot, but it was worrying that a few core kids didn't and still said they would be to blame," the teacher, who spoke anonymously, told The Times.
Tate, who is a self-described misogynist, has a massive following on social media, consisting of mostly young men. Videos of him claiming women "belong in the kitchen" and should be controlled by men have been widely shared on TikTok and other social media platforms.
Sophie Whitehead — who works at the School of Sexuality Education, which provides workshops on consent — called his rhetoric "violent" and said it has "affected so many young people."
"It is a version of radicalization as far as I'm concerned," Whitehead said.
The Times reported teachers in the south London classrooms have tried to explain that misogynistic jokes and rhetoric can escalate to serious crime like sexual harassment and rape.
Jay Jordan, a teacher from Dundee in Scotland, told The Times the recent interest in Tate's influence is evident among her students and "it is worrying."
"You used to have to deal with sexist stuff, but now it is explicitly connected to Andrew Tate – the boys do not stop talking about him," she said, adding that one of her male students told her she was "just a woman" after she reprimanded him.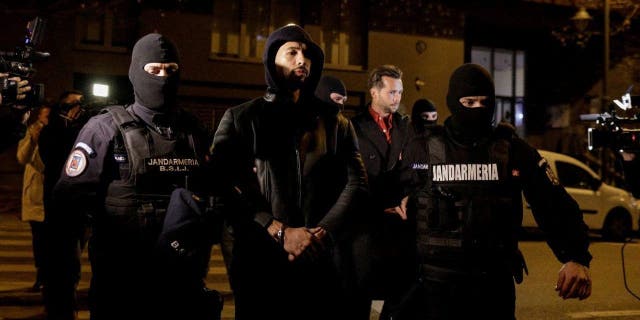 Students who claimed they weren't studying for exams because they could "get rich on the internet" like Andrew Tate, according to the Times' anonymous English teacher.
Every school ought to address the Tate issue, according to Gohar Khan, director of ethos at the Ridgway Education Trust. Khan claimed that Tate's journey to notoriety has been discussed in lessons at the trust, which runs three public schools in Oxfordshire.
According to reports, they go over "why Tate has been in the news lately, for his arrest in Romania on charges of human trafficking and accusations of rape" in the lessons.
---
---
Tate, a 36-year-old reality television star and former kickboxer, is thought to be worth up to $100 million. He became well-known in 2016 after competing on the UK edition of "Big Brother."
Following the release of a video showing him appearing to attack a woman, he was fired from the game show. According to the BBC, he said the video was altered and was a "total lie" intended to harm his reputation.
For saying that women should "bear responsibility" for being sexually assaulted, Tate was banned from Twitter in 2017. His outrageous remarks about women's intelligence and work ethic have garnered a lot of attention for him and started a social media firestorm.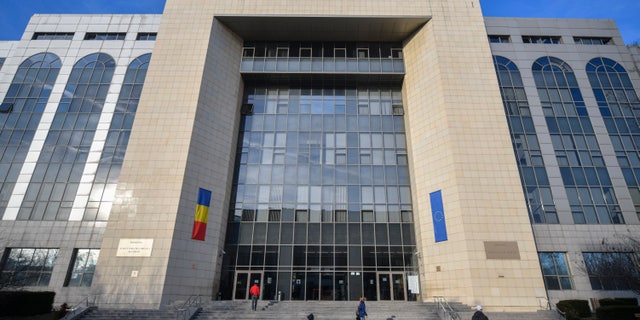 In December, Tate, his brother, and two other men were arrested in Romania for allegedly running a criminal organization that lured in women and held them for sexual exploitation. 
Romanian authorities raided his properties and discovered Tate and his brother had allegedly exploited six women who were kept as virtual prisoners in some of his luxury properties. He was ordered to be held for 30 days in Romanian prison on Dec. 30 while the investigation continues.
---