By James Waterhouse
Russia's continuing assault on Ukraine's energy infrastructure with missile and drone strikes has seen the country's power reportedly cut by a third, with the grid operator now urging people to cut their electricity usage as much as they can.
In the central city of Kremenchuk, residents are dealing with blackouts every couple of hours. And yet, the BBC finds, people are determined to stay the course.
"Russia thinks Ukraine is weaker because of the power outages," says 12-year-old Ulyana. "That there'll be no nation left."
Sitting next to her parents in their dark flat, she is under no illusions why they've spent weeks with limited power.
Moscow is trying to pressurise places it can't reach by destroying their energy facilities.
As a result an estimated 4.5 million Ukrainians – including families like Ulyana's – have experienced blackouts. Some are planned, some are not, as energy suppliers try to both carry out repairs and conserve power.
In Kremenchuk, one of the worst affected areas, the mobile phone signal and internet are also limited, which means Ulyana cannot look up what she does not understand at school.
"Everyone understands it's not working," says her father Oleksandr. "The Russians can only make people angrier, and for them to want no Russian soldier to be left on the territory of Ukraine."
Alla agrees: "If we run away, who will be saving this country?"
The darkness that surrounds their home embodies Ukraine's struggle with the approaching winter.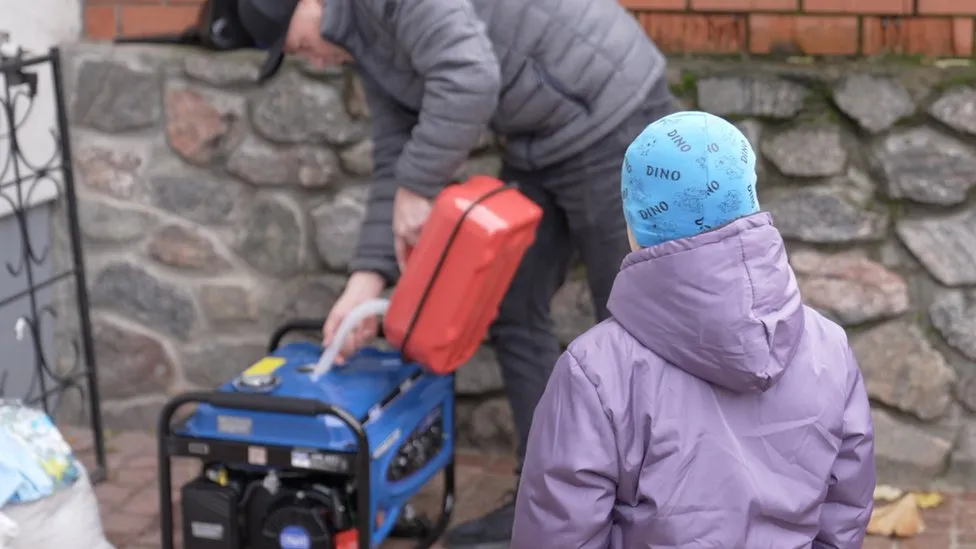 Playtime is underway at Hanna Andriyenko's childcare facility during the day. Some of the kids observe their newest toy—a brand-new generator—with interest. This one, however, will not be touched.
After a missile strike nearby on October 10, the nursery was left without electricity for significant portions of the day. Air raid warnings frequently coincide with blackouts.
Even with flashlights, Hanna says it's challenging to sit with kids in the basement. "Children are unaware and lack comprehension. They adapt to it."
---
---
The way Hanna's class eagerly ride plastic motorcycles with careless abandon is living proof.
Many of the children in the nursery have learning difficulties and require constant care and supervision. Hanna admits providing it often in the dark and without electricity or water has been mentally difficult.
She's feeling the pressure Russia is trying to exert on Ukrainian communities, yet Hanna's desire for Ukraine to prevail has not waned.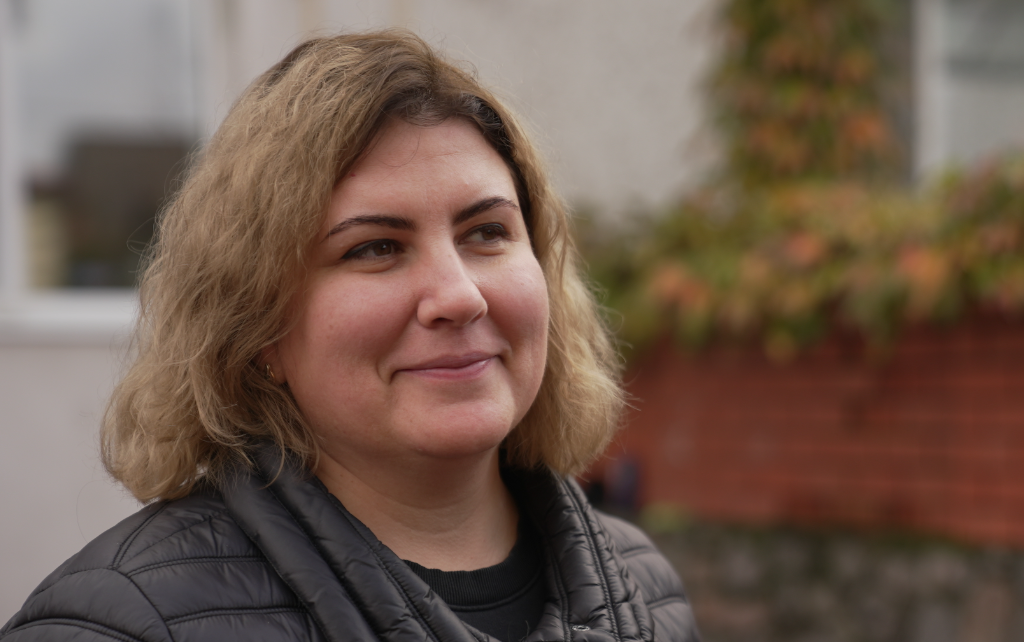 We will buy gas cylinders, wood-burning stoves, generators. We will be standing until the end. No energy crisis will stop us
Hanna Andriyenko
Childcare centre owner in Kremenchuk
She smiles and says, "The Soviet government took my family's property." "I see Russia as the continuation of that system."
In Kremenchuk, there is a sense of defiance in addition to the obvious gloom.
Yana Petrova instructs her nighttime salsa class while using phone flashlights.
Every two hours, the power goes out in their building, but the show continues.
You can temporarily forget about the war that grips their nation as you watch her group perform simple dance moves to Latin American music.
"Of course, it's stressful for people, but we try to find a way out in a positive way," says Yana. "I'm not going to stop dancing, because it really saves us."
The feeling of defiance in Kremenchuk is replicated in cities visited by the BBC across Ukraine, where not one person has said they're willing to compromise for a quicker end to this war.
There's an almost unconditional faith that Ukraine will survive. It is a resolve they will have to keep drawing on in the coming months.
---