American citizen Zack Shahin is sick and dying in a Dubai prison. His family feels the US "abandoned" them to focus on freeing Brittney Griner
By Teny Sahakian
A dying American who's been jailed in Dubai for 15 years may only have a few weeks to live, according to a Houston-based doctor who reviewed his medical files, prompting Sen. Ted Cruz to warn the United Arab Emirates that "Americans are watching."
Newly obtained medical records show Zack Shahin, a naturalized American from Texas, suffers from cardiovascular and neurological issues, thyroid, gastro and prostate illnesses as well as infections that are causing his flesh to rot, among other ailments. His family maintains Shahin's innocence and said the U.S. State Department has taken little action.
"In summary, this patient has disease in multiple organ systems, and his long term prognosis is dire," Dr. Sanford Lubetkin, who is board certified in internal medicine and cardiology, wrote in a letter to Secretary of State Antony Blinken pleading for help. "His overall health conditions are unacceptable at best."
FAMILY OF DYING AMERICAN IMPRISONED IN DUBAI PLEADS FOR MERCY:
After reviewing the medical records, Lubetkin pleaded for the State Department to take "whatever action is necessary and appropriate" to facilitate the American's release and warned that Shahin "could die within weeks" if nothing is done. The prisoner's family also sent Shahin's medical files to the State Department since, to their knowledge, officials there have never been able to obtain those records.
"We are not medical experts but it is always helpful to have a more complete picture of your father's current health status," the State Department wrote Tuesday in an email reviewed by Fox News. "We continue to work on your father's case and I will be sure to circle back when I have substantive updates to share."
The State Department last communicated with Shahin on Jan. 18 and is in regular contact with his family, a department spokesperson told Fox News. It has also conveyed multiple requests on behalf of Shahin's family requesting his release on health grounds, the spokesperson said.
"We have no greater priority than the safety and security of U.S. citizens overseas," the spokesperson said. "We take seriously our commitment to assist U.S. citizens abroad and are providing all appropriate assistance."
---
---
"We will continue to engage with UAE authorities to ensure that Mr. Shahin receives fair treatment and appropriate medical care," they added. 
Shahin's son previously said he felt the State Department "abandoned" his family to focus efforts on getting WNBA star Brittney Griner released from Russian detention. As the Shahins spent nearly two weeks working with State officials to send mercy letters to the United Arab Emirates, Dubai was simultaneously helping the U.S. facilitate the prisoner exchange that led to Griner's freedom.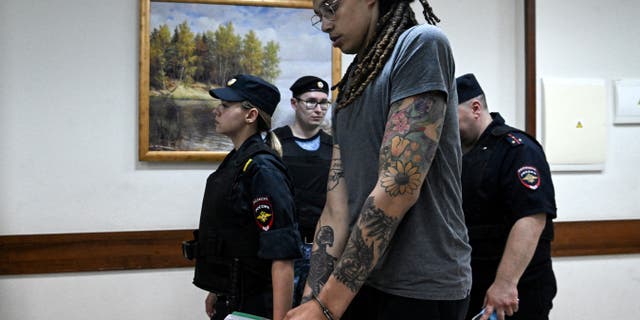 Cruz has been in touch with the State Department and the UAE advocating for Shahin's release.
"It's well past time for Zack Shahin to come home and be reunited with his family," the Texas Republican told Fox News in a statement. "I've seen the reports about his health and hospitalization, and the undeniable fact is that he is getting worse, not better." 
"This issue is no longer about alleged wrongdoings but basic humanitarian compassion," Cruz added. "The Emirates are close and valuable allies, and Americans are watching closely to make sure they do the right thing."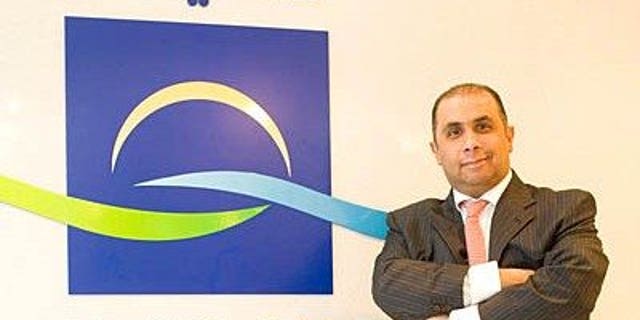 Shahin oversaw a flourishing UAE real estate development firm, but he resigned in 2008 due to political unrest that followed the passing of Dubai's ruler. He was eventually found guilty of fraud, embezzlement, and other financial crimes after being detained shortly after.
According to Shahin's family, the big four international accounting firms audited his former company during the time the Lebanese native served as CEO and discovered no financial losses or proof of the crimes he was accused of committing.
The inhumane living conditions in the UAE prison were previously described by Martin Lonergan, who was imprisoned alongside Shahin in 2020. His former cellmate was described as a "broken man" who was "rotting."
In the fall, Shahin was moved to a hospital. According to Shahin's medical records and his own testimony, which Fox News has access to, eight surgeries have been performed on him since 2019—including two operations to remove rotting flesh caused by pseudomonas infections.
According to Lubetkin, these unsuccessful surgeries led to additional issues and an infection that spread to Shahin's lungs.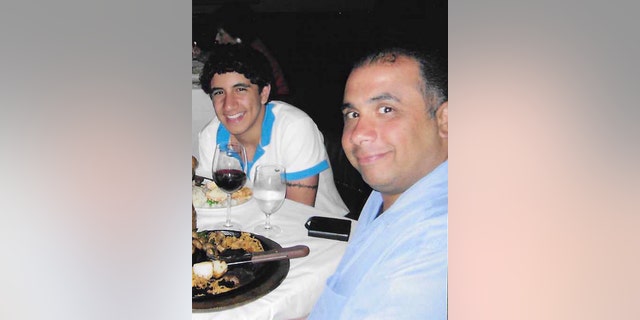 Shahin has also developed a hernia that cannot be operated on due to his poor health and has coronary issues that put him at risk of a serious cardiac event, the doctor wrote in his letter to Blinken.
Additionally, Lubetkin noted that Shahin suffers from a multitude of neurological issues caused by the living conditions in prison. An Emirati neurosurgeon has recommended spinal surgery.
Due to these host of health issues, Shahin said he is prescribed 22 daily medications. But shortages prevent him from getting up to four of those at any given time.
EDITOR'S NOTE: This story has been updated to include context about Griner's release. This story has also been updated to reflect comment from the State Department.
---