'El Chapo's' son Ovidio Guzmán was arrested in Sinaloa, Mexico, on Thursday
By Greg Norman
Officials claim that a wave of violence is sweeping through the Mexican state of Sinaloa as a result of the capture of Joaquin "El Chapo" Guzmán's son in the days before President Biden's visit to the nation.
In 12 clashes in the northern Sinaloa state, which is home to the same-named cartel that was once led by El Chapo, seven members of Mexico's security forces have been killed and 21 have been injured, according to Ruben Rocha, the governor of Sinaloa state. His son Ovidio Guzmán was detained there by Mexican authorities on Thursday, according to officials.
Rocha added that the majority of the unrest was concentrated in the city of Culiacan and that there had been 25 instances of looting and 250 instances of vehicles being set ablaze to block roads.
The region's public security chief, Cristobal Castaneda, said Thursday as authorities closed schools and advised residents to stay inside, "We continue to work on controlling the situation."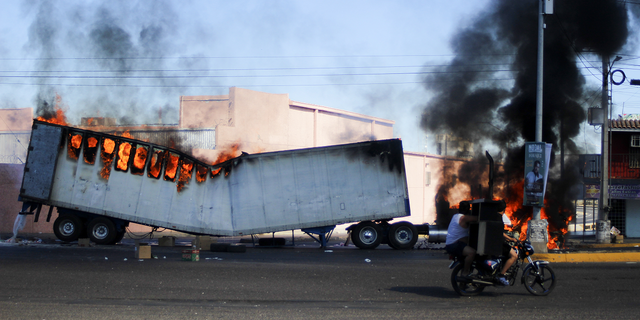 Mexican authorities previously detained Ovidio Guzmán in 2019, but quickly released him to avoid a massive confrontation with cartel forces. 
Culiacan's airport also has been swept up in the violence, with airline Aeromexico reporting that one of its planes was hit with bullets ahead of a scheduled flight to Mexico City, according to Reuters.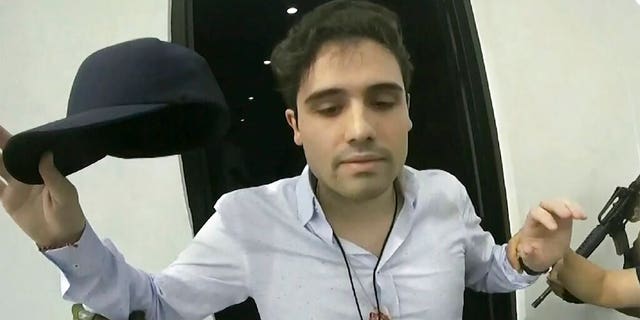 One passenger on that plane, who boarded with his wife and three children, told the news agency that his family decided to stay at the airport until the situation calms down. 
---
---
"The city is worse," David Tellez said. "There is a lot of shooting and confusion."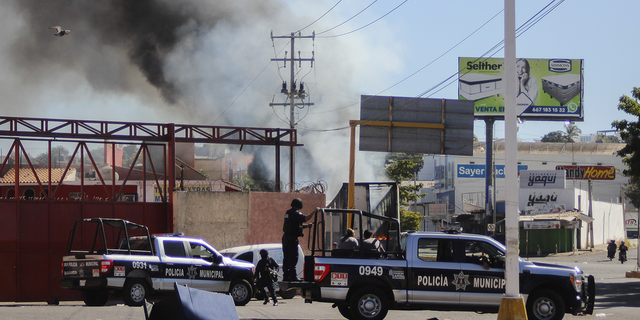 Mexico's federal aviation agency said a Mexican Air Force plane was shot at as well, Reuters reports. 
Biden is set to visit the U.S.-Mexico border over the weekend before heading to Mexico City for meetings with Mexican President Andres Manuel Lopez Obrador and Canadian Prime Minister Justin Trudeau. 
Fox News' Anders Hagstrom contributed to this report. 
---