US Air Forces Central says MQ-9 drone was on mission against ISIS forces
By Lawrence Richard
---
Russia's military damaged a U.S. drone that was flying over Syria on Sunday after a Russian fighter jet flew "dangerously close" and launched flares at the unmanned aircraft, hitting its propeller, U.S. officials said.
U.S. Air Forces Central said Tuesday that the incident took place as the U.S. MQ-9 Reaper, an unmanned aerial vehicle, was on a mission against ISIS forces.
"On 23 July, 2023 at 12:23 a.m. (EST) Russian fighter aircraft flew dangerously close to a U.S. MQ-9 drone on a defeat-ISIS mission, harassing the MQ-9 and deploying flares from a position directly overhead, with only a few meters of separation between aircraft," said Lt. Gen. Alexus Grynkewich, commander of the 9th Air Force and combined forces air component commander for U.S. Central Command, in a statement. "One of the Russian flares struck the U.S. MQ-9, severely damaging its propeller. Fortunately, the MQ-9 crew was able to maintain flight and safely recover the aircraft to its home base."
"The Russian fighter's blatant disregard for flight safety detracts from our mission to ensure the enduring defeat of ISIS. We call upon the Russian forces in Syria to put an immediate end to this reckless, unprovoked, and unprofessional behavior," Grynkewich added.
Russian fighter jets similarly harassed U.S. drones over Syria earlier this month in a pair of incidents that occurred within 24 hours of each other.
On July 6, Russian SU-35 fighters flew dangerously close and deployed flares near several U.S. drones. A video of the incident was released the day after the U.S. military released similar footage on July 5.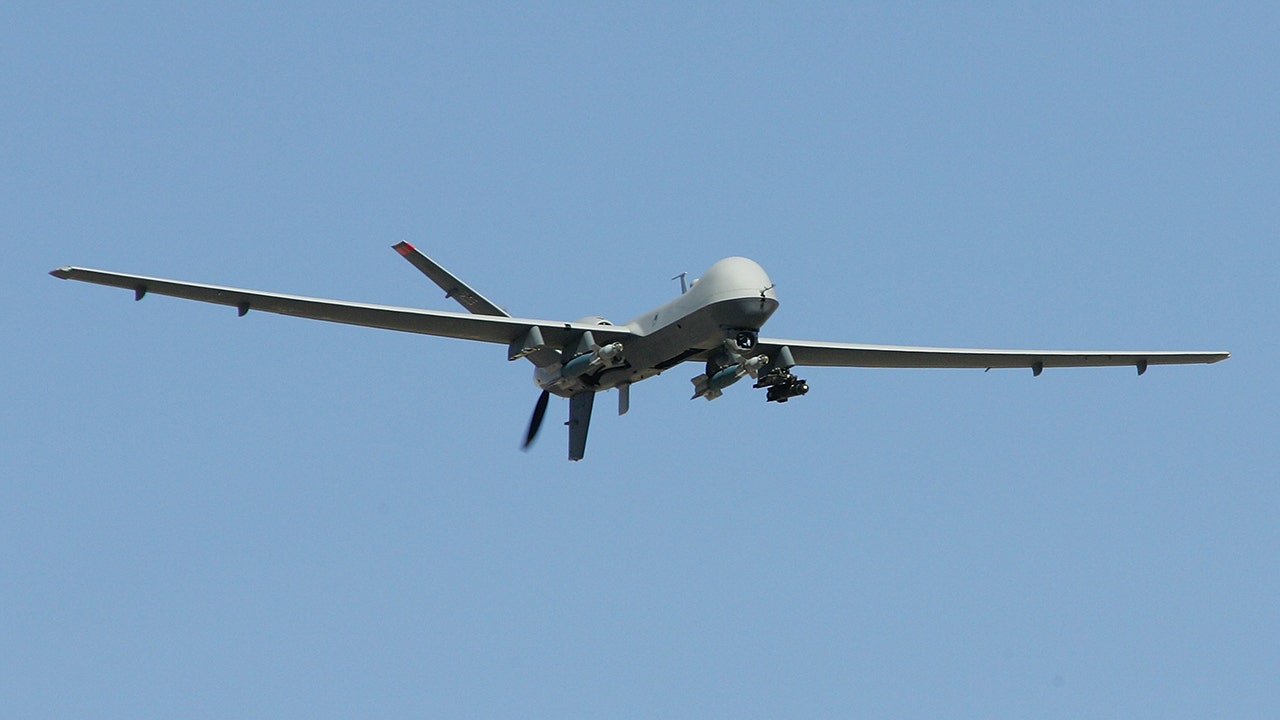 "Russian military aircraft engaged in unsafe and unprofessional behavior Thursday, 9:30 A.M. local time, while interacting with U.S. MQ-9 drones carrying out our D-ISIS mission in Syria," Grynkewich stated after the two incidents unfolded. "Russian aircraft dropped flares in front of the drones and flew dangerously close, endangering the safety of all aircraft involved."
"This is the second instance of dangerous behaviors by Russian pilots within the past 24 hours, with the first happening Wednesday at approximately 10:40 A.M. local time."
Videos from the incidents show Russian SU-35 fighters moving into the flight path of the U.S.-operated drones, forcing the MQ-9 Reapers to take evasive maneuvers.
Following the incidents, the U.S. urged Russia to "cease this reckless behavior and adhere to the standards of behavior expected of a professional air force, so we can resume our focus on the enduring defeat of ISIS," Grynkewich said at the time.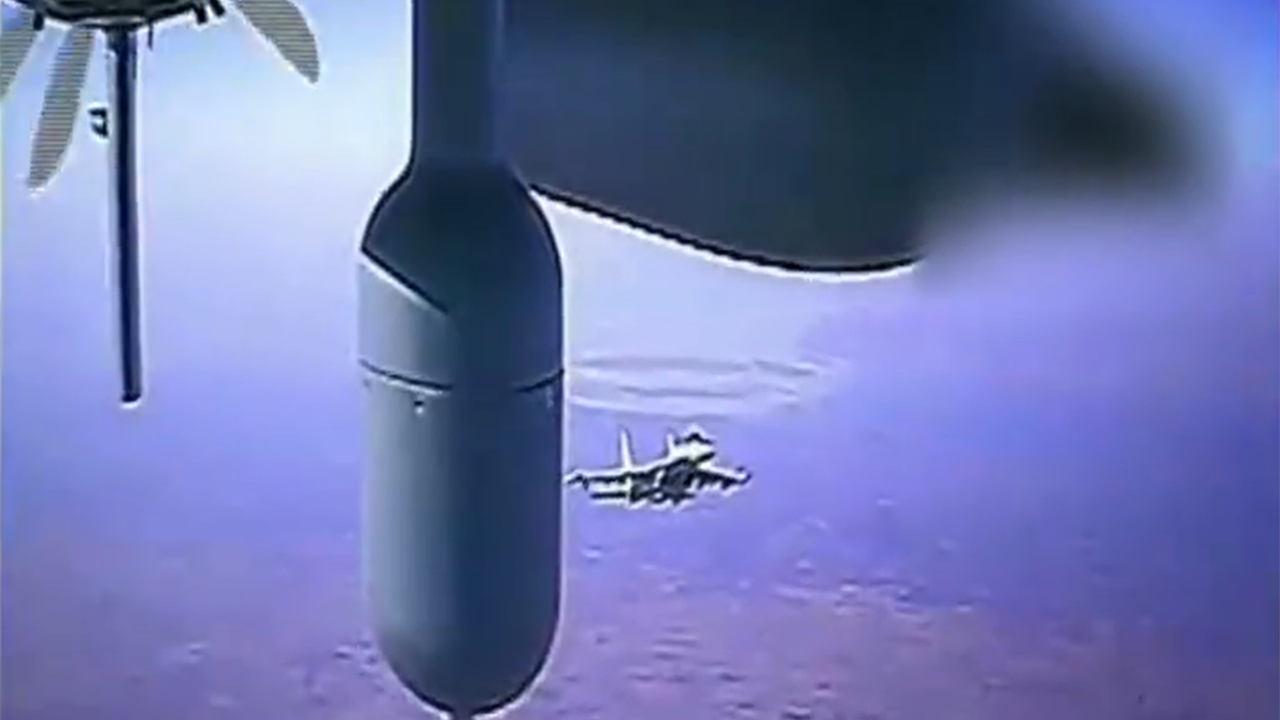 "The U.S. Air Forces Central remains committed to ensuring the safety and security of its personnel and assets and continues to work closely with partners and allies to address these incidents and prevent any escalation of tensions in the region," Grynkewich continued. "The safety of military personnel and the success of the mission against ISIS depend on the professional and responsible conduct of all forces operating in the region."
Specific information about the drones' mission against ISIS forces was not provided.
---