At least 12 civilians were injured in the latest round of overnight Russian attacks
By Michael Lee
---
Russia launched a massive strike on Ukrainian grain and export infrastructure after pulling out of an international grain deal that allowed Ukraine to export across the Black Sea.
Russian missiles and drones hit targets along Ukraine's Black Sea coast overnight and into Wednesday morning, with an Odesa military spokesperson calling the strikes a "truly massive attack," according to a report from the BBC.
The strikes were the second consecutive night of attacks on the region and came after Russia pulled out of the Black Sea Grain Initiative, a wartime deal that had been in place since last summer allowing Ukrainian grain exports to reach countries that face the threat of hunger. The Kremlin claimed that its exports demands under the deal were not being honored and pulled out of the deal just hours before launching the attacks.
"A difficult night of air attacks for all of Ukraine," Serhii Popko, the head of the Kyiv City Military Administration, said in a social media statement, according to the Associated Press.
Popko said that the attacks around Ukraine's port infrastructure injured at least 12 civilians, though there were no reported deaths.
According to Ukrainian officials, the Russians launched Kalibr cruise missiles, Onyx supersonic and Kh-22 anti-ship missiles, and kamikaze drones. Ukrainian forces were able to shoot down about 37 of the missiles, according to officials, but many did manage to make their way through defenses.
"I saw a red flash in the window and reacted immediately," a resident in Odesa told Reuters. "I went downstairs, it was noisy and filled with smoke outside, people were in panic, some were crying, glass shards were scattered all over. It was impossible to remain in the area."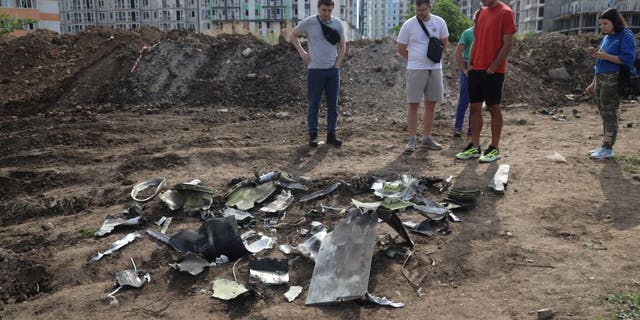 Grain prices rose by over 3% Wednesday as Russia launched its attacks in Odesa, the Associated Press reported, continuing to highlight fears over the stability of the market that started with the Kremlin leaving the initiative.
"Putin hasn't just blown up the Black Sea Grain Initiative; now he has hit the port city of Odesa with a hail of bombs for the second consecutive night," German Foreign Minister Annalena Baerbock said on Twitter.  "In doing that, he is robbing the world of any hope of Ukrainian grain. Every one of his bombs also hits the world's poorest."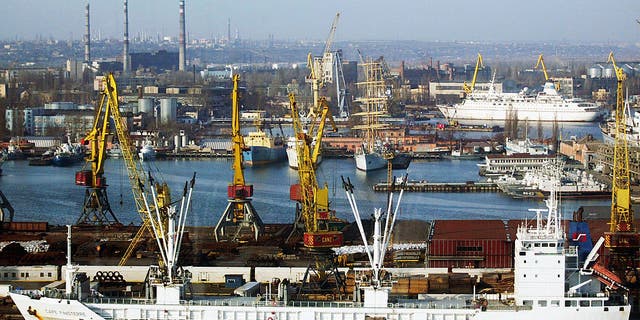 Russia has called the attack a "mass revenge strike," coming after an attack on a Russian-built bridge over the Kerch strait that links Crimea to mainland Russia. The attack killed a Russian couple, according to the Kremlin, and resulted in section of the bridge being knocked out.
Ukrainian officials have hinted that its forces were responsible for the attack on the bridge, according to the Associated Press, but stopped short of claiming official responsibility.
---