Russia says death toll in military barracks strike climbs to 89
By Caitlin McFall 
Moscow appeared to put the blame for the deadly attack on its military barracks just after midnight on New Year's Day on its own soldiers on Wednesday, claiming that illegal cellphone use had tipped off Ukrainian forces to the location of the barracks.
At 12:01 a.m. on January 1st, in the bloody Donetsk region's Makiyivka city, the deadliest known attack on Russian forces since the war's start took place.
Lt. Gen. Sergey Sevryukov told Russian media outlets on Wednesday that it was "already obvious at this point that the main cause of the occurrence was activation and large-scale use, contrary to the ban, of personal phones by personnel within the reach of enemy's destruction means." "This factor made it possible for the enemy to get a bearing and pinpoint the location of the servicemen in order to launch a missile strike.
He continued, "Necessary steps are currently being taken to prevent such tragic incidents in the future.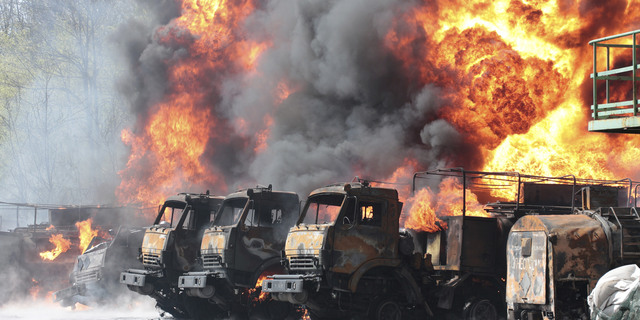 The death toll from the strike on the barracks – located some 50 miles south of Bakhmut where intense warfare has raged for months – has also risen according to the Russian defense ministry. 
In an unusual admission of wartime deaths, the toll jumped from 63 soldiers killed in the attack according to the Russian ministry earlier this week to 89 on Wednesday. 
---
---
Sevryukov told Russian outlets that medical aid was immediately provided but that "regrettably, the death toll of our comrades increased to 89 when removing structural steel debris."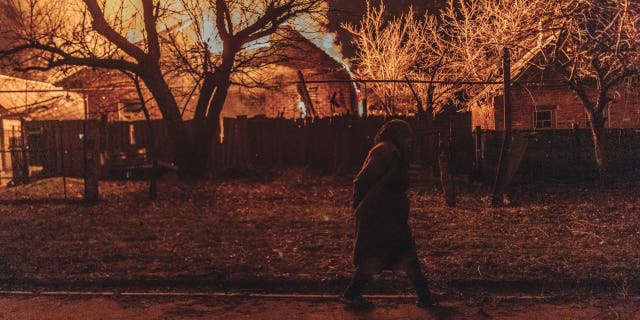 The Wall Street Journal reported that the regiment's deputy commander was also killed in the strike.
Ukrainian officials have claimed the strike – which used U.S.-supplied HIMARS to hit the barracks – killed as many as 400 and injured hundreds more, though Fox News Digital could not independently verify these figures. 
Sevryukov said an investigation had been opened into the circumstances that allowed for the successful sneak attack in Donetsk. 
Ukrainian President Volodymyr Zelenskyy warned Tuesday that Russia is planning a counter assault in an attempt to change the tone of the war as Russian forces struggle to hold ground or gain momentum. 
"We have no doubt that the current masters of Russia will throw everything they have left and everyone they can muster to try to turn the tide of the war and at least postpone their defeat," he said in his overnight address. 
---