Russia expert warns Putin may look to distract from Prigozhin dilemma by escalating war in Ukraine
---
Wagner chief and mutiny leader Yevgeny Prigozhin has been spotted entering the Russian Federal Security Service (FSB) in his hometown of St. Petersburg, a Russian source for Fox News Digital confirmed this week.
The confirmation came ahead of the announcement Thursday by Belarusian leader Alexander Lukashenko, who allegedly secured a peace deal between Prigozhin and Russian President Vladimir Putin late last month.
The brokered deal, which has remained highly ambiguous, supposedly ended Prigozhin's "march for justice" on Moscow by guaranteeing a safe haven for him and his forces in Belarus in coordination with his alleged exile from Russia.
"We still have a lot of puzzles here. We still have to guess," Mikhail Zygar, a Russian journalist who was forced to flee Russia over his opposition to the war in Ukraine, told Fox News Digital. "What was the real result of the negotiations between the president of Belarus, Alexander Lukashenko, and Yevgeny Prigozhin?
"According to the information I've got right now … Mr. Prigozhin is not in Belarus. He is in his hometown of St. Petersburg," he added.
Sources on the ground told Zygar that just "a couple of days ago" Prigozhin was seen visiting the local FSB office, where he collected weapons and personal "assets" seized following the siege of Rostov-on-Don and the subsequent march north on Moscow. 
"After I learned that Prigozhin was not in Belarus, as everyone thought he would be, I listened to the official statement of Lukashenko once again. And I listened to the official statement of Putin's press secretary Dmitry Peskov, and I've noticed that they have never said that Prigozhin is going to move to Belarus immediately," Zygar said.
Zygar is the author of "War and Punishment: Putin, Zelensky, and the Path to Russia's Invasion of Ukraine," scheduled to be released later this month. 
On Monday, Prigozhin broke his week-long silence in an audio message posted to a pro-Wagner Telegram page in an apparent appeal for public support and emphasized that the mutiny was "aimed at fighting traitors."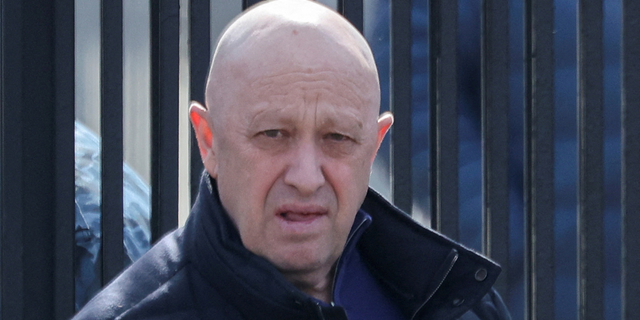 Prigozhin has routinely posted audio messages to Telegram to vent his frustrations regarding the war effort in Ukraine, largely aimed at bashing the Russian Ministry of Defense, though the message Monday was not posted through his usual channels.
Fox News Digital could not independently verify it was Prigozhin's voice on the recording, though, according to Zygar, this method of communication was not an unusual choice for the mercenary leader. 
"Audio message has always been his favorite means of communication. Video messages were quite rare," the Russian journalist explained.
"What's different is that he has been always very charismatic. He was always very emotional," Zygar continued. He noted this time it appeared as though Prigozhin was reading his message and "not screaming something that came [from] his heart."
Prigozhin's comments came after Putin spent a week claiming Prigozhin and his Wagner forces did not have public support for their attempted mutiny, though his swift and bloodless takeover of Rostov-on-Don and the images that surfaced after suggested a different narrative.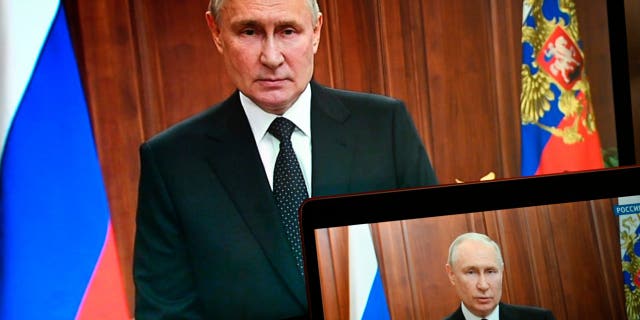 It remains unclear why Prigozhin has been allowed to remain in Russia and how Putin plans to deal with the man who posed the greatest threat to his presidency in the last 20 years. 
Prigozhin has claimed his march on Moscow was not a threat against Putin but a show of opposition against military leaders in the defense ministry, who he claims mistreated his contract soldiers.
But Zygar, along with other defense analysts, have pointed out that removing Prigozhin and the thousands of Wagner forces loyal to him is not a viable option.
Putin has long relied on the mercenary force to carry out missions abroad in places like the Middle East and Africa that the Kremlin does not want a direct link to. 
"He has been a private puppet of Vladimir Putin in charge of very delicate issues," Zygar said. "He was a part of a very important integral part of the Russian [security] apparatus. 
"It's not that easy to get rid of him." 
The Russia expert argued Putin will face pressure in the coming months to "at least symbolically" crack down on the mutiny attempt and hold someone responsible, even if that person is not Prigozhin, as the 2024 presidential election nears in Russia.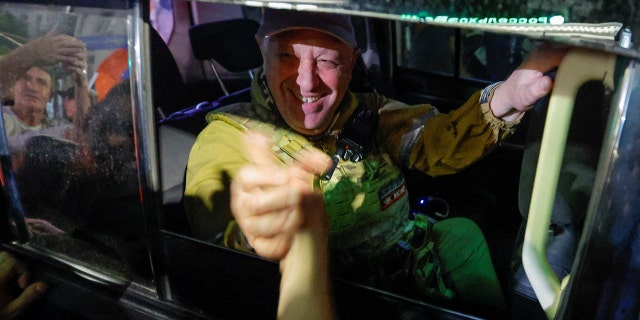 But what is more concerning to Zygar is how Putin will choose to handle what many have described as a monumental embarrassment for the Kremlin chief. 
"He still has to distract the attention of the audience," Zygar said in reference to the Russian public. "Usually, he tries to distract the attention from the domestic problems with problems abroad.
"I would be afraid of some escalation in Ukraine or some other type of escalation in the foreign policy [sector]." 
---