Russia launched multiple missile slavos this weekend, most of which Ukraine shot down
By Anders Hagstrom 
Following a Russian missile attack that left 23 people dead in an apartment building in Dnipro on Sunday, Russian President Vladimir Putin praised the "positive dynamic" of his ongoing invasion of Ukraine.
The Dnipro assault was one of several missile strikes Russia launched this past weekend into Ukraine. The nine-story apartment building that was destroyed in the strike required hours of searching by first responders through the debris. Russian forces launched a total of 30 missiles at Dnipro and other significant cities, but Ukrainian forces shot down more than 20 of them in midair.
Putin told reporters on Sunday, "There is a positive dynamic, everything is going as planned. "I hope that our fighters will win for us again soon."
The attack on Kyiv's capital also happened at the same time as the missile strike in Dnipro. Infrastructure damage was reported there, but no civilian casualties, according to Ukrainian officials.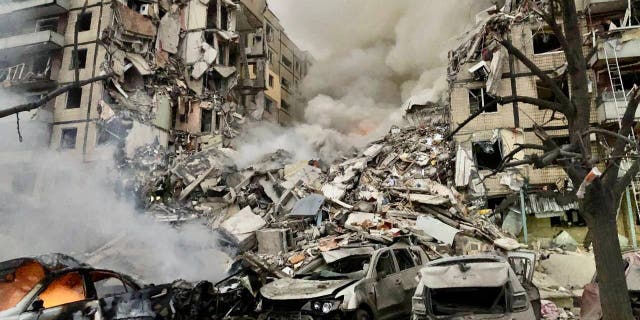 Ukrainian President Volodymyr Zelenskyy took to Twitter to condemn the attacks and said, "Eternal memory to all whose lives were taken by Russian terror."
"It was possible to save dozens of people, wounded, traumatized," Zelenskyy said. "Among them are children; the youngest girl is 3 years old."
---
---
"The world must stop evil," he continued, adding that debris removal was ongoing. "All services are working. We're fighting for every person, every life. We'll find everyone involved in terror."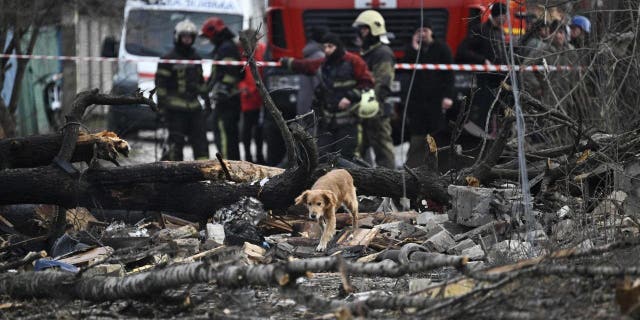 Ukrainian Air Force spokesman Yurii Ihnat told Ukrainian media that the missiles most likely "flew on a ballistic trajectory" from north of Ukraine. He stated that Ukrainian forces currently have no method of shooting down such missiles, at least not until operators have been trained in the use of U.S. Patriot missiles, which President Biden's administration is poised to deliver next week.
Fox News' Caitlin McFall contributed to this report.
---