CIA director William Burns advised Yevgeny Prigozhin not to fire his food taster
By Peter Aitken
---
CIA Director William J. Burns warned that Russian President Vladimir Putin likely has more business with Wagner Group chief Yevgeny Prigozhin after Prigozhin's attempted rebellion.
"I think … what we're seeing is a very complicated dance between Prigozhin and Putin," Burns told the Aspen Security forum Thursday. "I think Putin is someone who generally thinks that revenge is a dish best served cold."
Burns speculated Putin would continue looking for an angle to deal with Prigozhin despite resolving the attempted rebellion by agreeing to send the Wagner chief into exile in Belarus, saying Putin is "the ultimate apostle of payback." 
"I would be surprised if Prigozhin escapes further retribution for this," Burns stressed. "In that sense … if I were Prigozhin, I wouldn't fire my food taster."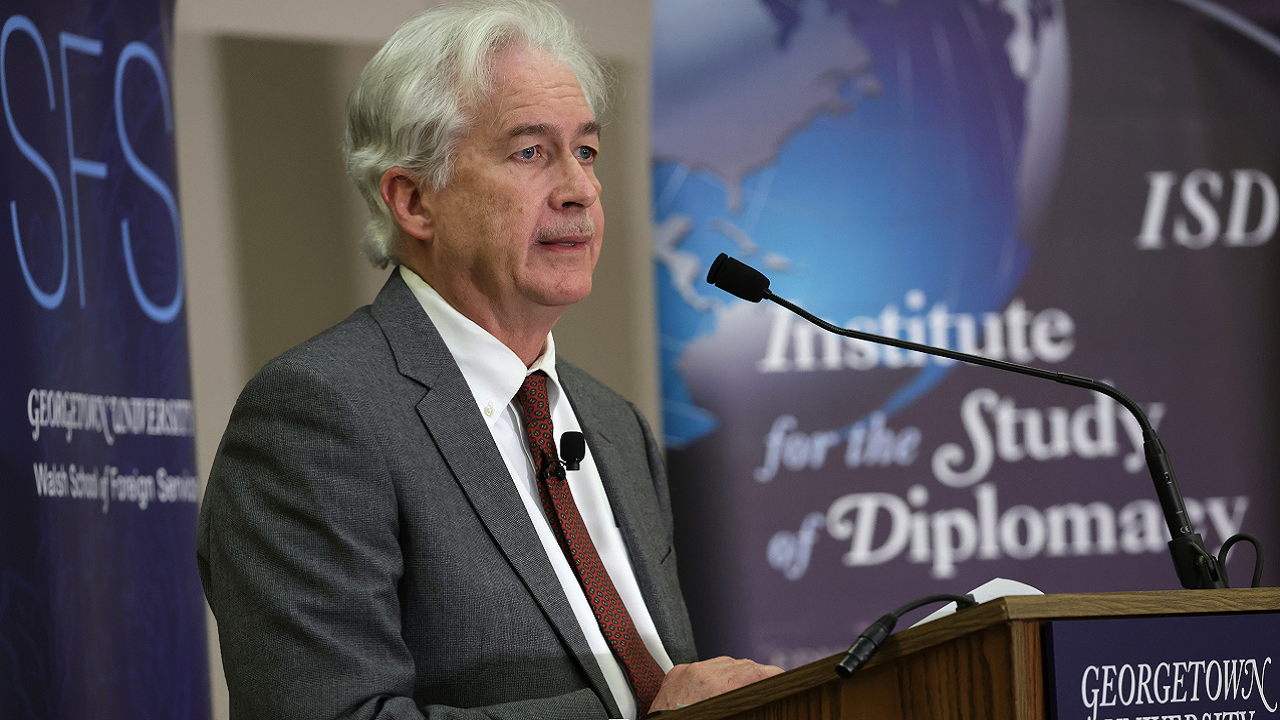 Prigozhin, self-proclaimed founder and leader of the mercenary Wagner Group, marched his troops toward Moscow after claiming the Kremlin authorized an attack on his forces. The march brought his troops within 125 miles of Moscow before Prigozhin ordered them to turn around and return to base while he departed for Belarus. 
Media and experts labeled the march as one of the most significant challenges to Putin's regime in his 23 years in power.
Prigozhin has returned to Russia since his exile began, with Belarusian President Alexander Lukashenko confirming earlier this month that Prigozhin had visited St. Petersburg and Russian outlet Fontanka, reporting the visit was to reclaim weapons confiscated by authorities during searches. 
Putin's position remains difficult, according to Burns. The Russian president doesn't want to give the appearance of "overreacting to things," but he most likely wants to try and separate Prigozhin from his forces, which remain "useful" to Putin due to their involvement in various global enterprises in Africa, Libya and Syria. 
"I think what he's going to do is separate Prigozhin and undercut him but preserve what's of value to him," Burns said. 
Putin said the Wagner troops involved in the march had "betrayed" Russia, but he offered contracts with the Ministry of Defense to any troop who did not support or take part in the attempted rebellion.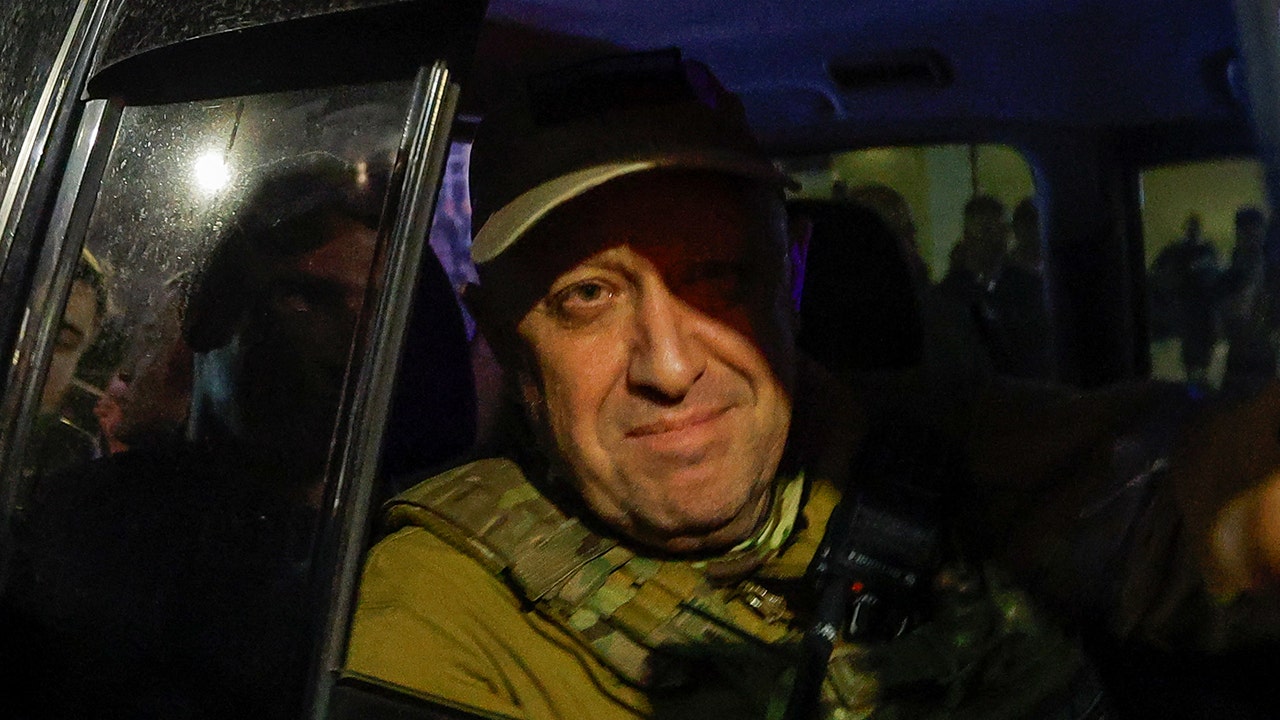 Burns also revealed the CIA had noted significant attention to a video the organization had posted on Telegram instructing dissatisfied Russians how they can safely contact the CIA.
"We've had two and a half million views of that telegram video in the first week it was on, so the truth is there's a lot of disaffection in Russia, in the elite and outside it in Russia right now, and we're not wasting the opportunity as an intelligence service to try and take advantage of it," he revealed. 
"I think Putin is already a little bit uneasy as he looks over his shoulder … and the debate that goes on within the Russian elite right now," Burns added. "It would be crazy for us not to take advantage of what is, in effect, a once-in-a-generation opportunity as a human intelligence service." 
Opposition to Putin has remained scarce due to a number of high-profile accidents that have led to the disappearance or deaths of several men who had formerly counted themselves close allies of Putin. Nearly a dozen men died after they had criticized the invasion, Euro News reported. 
Ivan Pechorin, a managing director for the aviation industry at the Corporation for the Development of the Far East and Arctic, died Sept. 12, 2022, after reportedly falling from a speeding boat off the coast of Vladivostok. 
Ravil Maganov, chairman of Russian oil giant Lukoil, died after reportedly falling from the sixth-floor window of a Moscow hospital on Sept. 1, 2022. He and his company had urged Putin to end the invasion, calling it a "tragedy." Lukoil claimed Maganov "passed away after a severe illness." 
Aleksandr Subbotin, a former top manager of Lukoil, was found dead in the basement of a Moscow home in May after he reportedly visited a healer to cure him of hangover symptoms but instead suffered heart failure. 
But the war has proven difficult for Putin, and Ukraine's counteroffensive has not helped matters, though Burns acknowledged the effort has been "a hard slog" and will "take time" to make progress. 
"I am, however, an optimist … that the Ukrainians will be able to make advances," Burns noted. 
"I think the thing sometimes that it's easy to forget is that behind those considerable fixed defenses that the Russians have built in southern Ukraine, there are … some pretty significant structural weaknesses, poor morale and even general shape, to put it mildly, on the Russian side," he explained. Burns also noted the "disarray" in the political and very senior military leadership. 
"So, I think it is going to be a tough slog, but we're going to do everything we can as an intelligence agency to provide the kind of intelligence support and sharing that's going to help the Ukrainians to make progress," he said.
---