By Ilya Abishev & Kateryna Khinkulova
Russia's military command has come in for sharp criticism over the stalled offensive in Ukraine.
Two voices have been especially vocal – Chechen leader Ramzan Kadyrov and Yevgeny Prigozhin, the founder of the Wagner mercenary group. This is why they matter.
An unlikely alliance
The two men do not formally head any of Russia's military or security agencies, and yet they have somehow been allowed to criticise army commanders in unison and praise each other's views too.
Russia's war in Ukraine has ruined its army's image of an efficient and well-run body – from its failure to live up to state TV's promise of Kyiv being captured in three days to its retreat from large swathes of Ukrainian territory. A newly appointed chief of Russian forces in Ukraine, Gen Sergey Surovikin, can so far only claim success in blowing up Ukrainian power stations.
But the mere fact that these two men have not been silenced for what would otherwise be seen as an unheard of display of disloyalty suggests Vladimir Putin is taking their opinions into account.
The fate of Col Gen Alexander Lapin is a case in point. One of the top Russian commanders in Ukraine, he was fired late in October, according to widespread reports.
Ramzan Kadyrov had described him only two days earlier as "talentless", blaming him for recent defeats, including the recapture by Ukrainian forces of the eastern town of Lyman in early October. The Chechen leader said on social media that Gen Lapin should be stripped of his rank and "sent to the frontline as a private".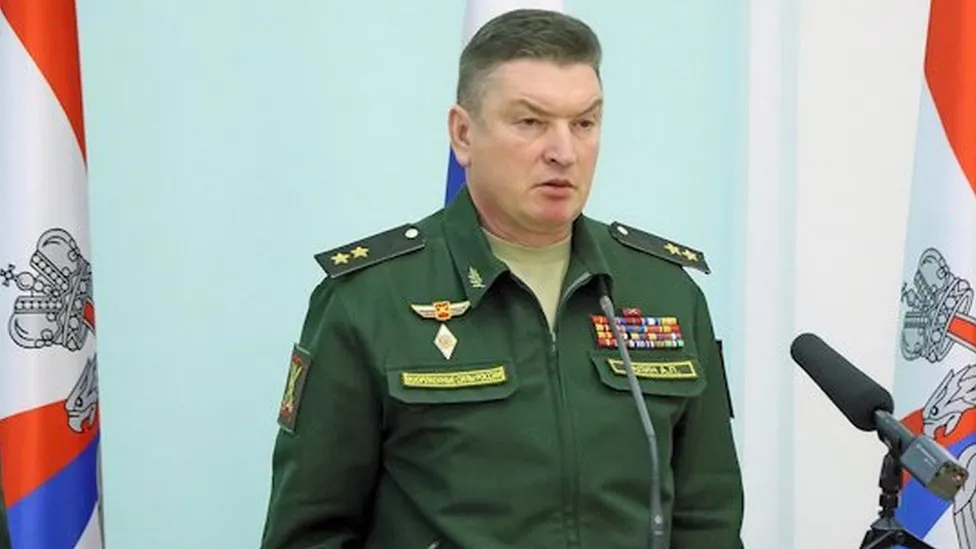 "He needs to be made to wash off his shame with blood," he ranted.
Yevgeny Prigozhin joined in the criticism. He has travelled around Russia's prison system, enlisting convicts to fight in Ukraine. That kind of clout would not be possible without permission from the highest level. He has even gone so far as to praise Ukraine's Volodymyr Zelensky as a "solid, confident, pragmatic and likeable guy".
Who are Prigozhin and Kadyrov?
Yevgeny Prigozhin first came to prominence with the nickname "Putin's chef", because he supplied food and drink for official events in the Kremlin.
A businessman from Russia's second-largest city, St Petersburg, it is rumoured he knew Vladimir Putin back in the 1990s when the future president worked in the mayor's office and frequented his restaurant, popular among local officials.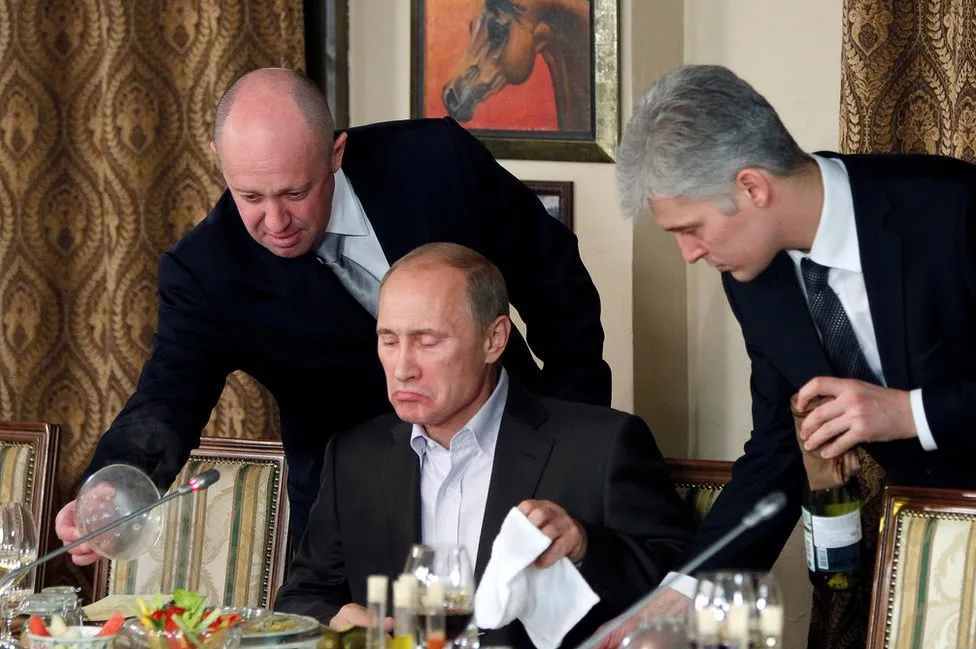 By the 2010s, a number of journalistic investigations had established a connection between him and a St. Petersburg disinformation unit known as the "troll factory" whose purported mission was to produce online content that would discredit Russian political opposition and promote the Kremlin.
According to a later investigation by US Special Counsel Robert Mueller, Russia's attempt to meddle in the 2016 US presidential elections included the troll factory. Prigozhin initially said he had no connections to the troll factory, but on Monday he said: "We have meddled [in the US elections], we are meddling, and we will still be meddling. as precisely, precisely, surgically, and individually as we are capable of doing."
He also denied affiliations with the Wagner Group, a firm that recruits mercenaries, for a very long time. In 2014, Wagner first surfaced in eastern Ukraine, and its fighters later showed up in Syria and numerous African nations.
He recently acknowledged supporting Wagner, one of Russia's more successful units in the war in Ukraine.
He has also been locked for years in a public feud with St Petersburg governor Alexander Beglov, going so far as to accuse him of "helping the Ukrainian army".
---
---
Few Putin allies are as fiercely loyal as Chechen President Ramzan Kadyrov, whom the Russian leader picked to rule the autonomous republic in the North Caucasus region in 2007.
In the 1990s Chechnya unsuccessfully fought for independence. Under Mr Kadyrov's rule all attempts at Chechen independence ceased, while human rights deteriorated and his private "Kadyrovtsy" militia were accused of widespread abuses.
He was a vocal supporter of the Russian invasion of Ukraine from the start, sending in Kadyrovtsy military units and claimed they were among the best-trained, most brave and ruthless troops in Russia's occupying force.
Ruthless they may be, but his men have also been branded "TikTok troops" by some commentators, more interested in posting videos of their exploits on social media than actually fighting.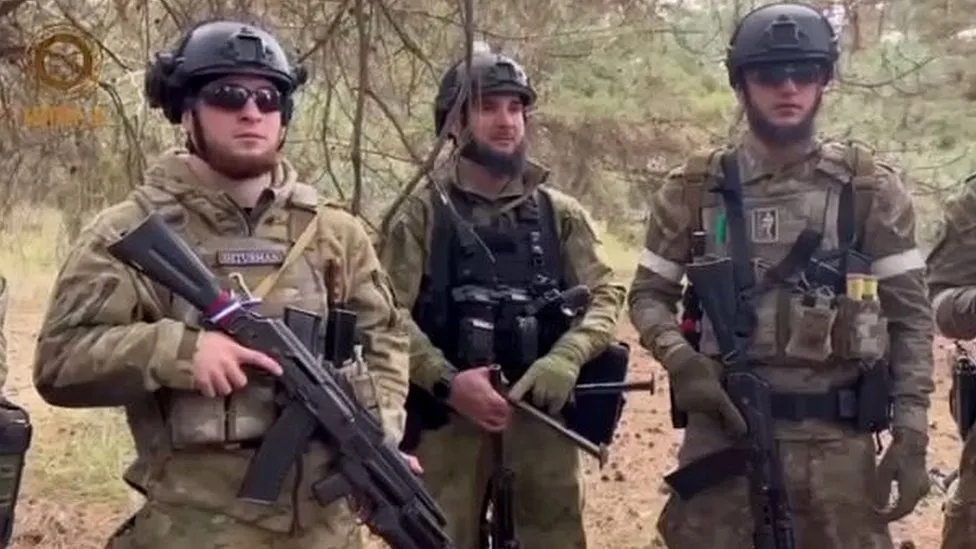 Human rights activists say a substantial proportion of Chechen soldiers were recruited against their will, after their families were threatened with extortion or physical violence.
In an indication that his loyalty is appreciated by the Kremlin, the Chechen leader has been promoted from brigadier general to colonel general.
Why the two men matter
Mr. Kadyrov and Mr. Prigozhin, who were never thought of as allies, have lately sounded more similar.
The St. Petersburg businessman has been dubbed "a warrior from birth" and his Wagner mercenaries "fearless patriots of Russia" by the Chechen leader. Ramzan, you are on fire! he exclaimed in one of his social media posts in response to the compliment.
Both men criticize the military establishment, which is represented by Gen. Valery Gerasimov, chief of the general staff, and Defence Minister Sergei Shoigu. This could be their chance to increase their influence at the top in an environment where those accountable for failures in Ukraine are being named and shamed.
The Chechen leader and the Wagner chief, according to commentators, don't each carry enough weight on their own. They are viewed as outsiders and are extremely unpopular with the ruling political class. However, as cracks begin to appear in President Putin's inner circle, they could challenge those individuals if they banded together.
The behavior of Mr. Kadyrov and Mr. Prigozhin, according to Russian political analyst Abbas Galiamov, is extremely unusual for a nation at war: "It appears that the vertical system of federal authority that President Putin instituted is not working in one place where it is most needed – in the army."
He describes an environment of "anarchy," where military unit commanders quarrel with one another rather than engaging in coordinated combat.
According to experts from the American Institute for the Study of War, President Putin's immediate surroundings are divided into two main groups. both those who support ending the war in order to recover assets that have been frozen by Western sanctions and those who do not.
These two men favor continuing the conflict. The leader of Russia may want to keep them close because that is the message he is most eager to hear.
---
DON'T MISS