By Anna Holligan
The King and Queen of the Netherlands have revealed their 18-year-old daughter can no longer move around freely outside due to the possibility of an attack or kidnapping.
Princess Amalia has moved out of her student accommodation in Amsterdam and has returned home to The Hague.
Her parents gave details in an unusually emotional encounter with the press, during a state visit to Sweden.
Queen Maxima's eyes glistened as she described the "difficult consequences".
"There is no student life for her like others have," she added.
Princess Amalia – and the Dutch Prime Minister Mark Rutte – are understood to have appeared in organised crime communications, which indicated they may become a target.
Last month, official photographs were released showing a smiling Princess Amalia on the first day of term.
Much fanfare was made of the teenager moving into a shared student house and getting on with her degree in politics, psychology, law and economics at the University of Amsterdam.
Many people in the Netherlands consider Amalia, who will turn 19 in December, to be a fairly normal royal.
She enjoys horseback riding and has a horse named Mojito. While working at a beach bar in Scheveningen over the summer, she earned the moniker "Cocktail Queen."
Princess Amalia discussed her mental health and revealed that she frequently consults a therapist in an autobiography that was published in conjunction with her 18th birthday.
The intelligence report meant Princess Amalia had to give up that carefree student life before the first term was even halfway over.
The family of the victim is hoping that the increased security measures are only temporary.
According to Swedish media reports, Queen Maxima expressed pride in Princess Amalia's tenacity and praised her bravery.
The former economist, who was born in Argentina, noted that Amalia was still enrolled in school and even managed to make light of the possibility that she might do well academically.
King Willem-Alexander was asked how it affected him "as a father" and admitted it was "a heavy situation," but he was unable to articulate the effects.
The royals and government representatives hardly ever discuss security matters.
On the revelations made by the royal couple, the police, the public prosecutor's office, and the government ministry representing the House of Orange are not expected to comment.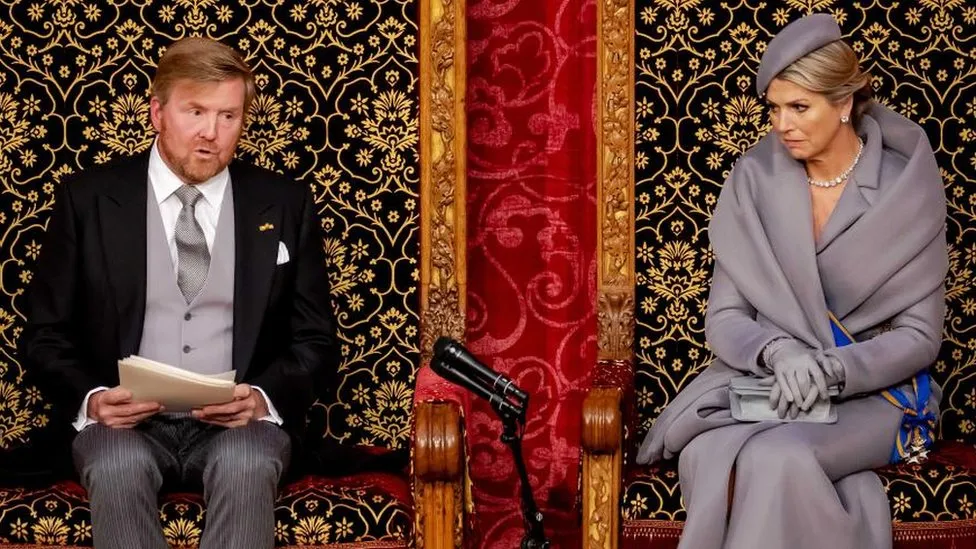 ---
READ MORE