El Chapo's son, Ovidio Guzman, was arrested during a violent raid last week
By Andrew Mark Miller
Residents of the Mexican town where cartel leader Ovidio Guzman, the son of notorious drug kingpin El Chapo, was arrested last week say that over 100 people have disappeared from the town since the arrest.
Residents of the city of Jesus Maria in the Mexican state of Sinaloa protested outside a government palace on Monday claiming that 140 people have disappeared since Guzman was captured in a violent and deadly clash between Mexican government forces and the Sinaloa drug cartel, Mexico News Daily reported.
In the state capital of Culiacan, 200 demonstrators in trucks waved placards and shouted slogans accusing the Mexican army of human rights violations and demanded answers about the military presence in their town over the past several days since the capture of Guzman on Jan. 5.
The clash between cartel members and Mexican soldiers left at least 10 military personnel and 19 suspected members of the Sinaloa drug cartel dead last week in a street fight that involved army convoys with mounted .50 caliber machine guns, Blackhawk helicopters, and cartel members trying to abduct local nurses to tend to their wounded.
Government officials say that no civilians were killed during the melee, but locals say that dozens of people are missing, mostly young men and women between 12 and 35 years of age.
"The government should tell the truth about what the town of Jesús María lived through," one protester's sign in Culiacan read while another said, "The children are afraid of seeing soldiers; we don't want soldiers in the town."
---
---
Cristóbal Castañeda, Sinaloa's Public Security Secretary, confirmed reports of missing people but did not know the exact number.
"We don't really have a number of people not located," Castaneda said. "They are waiting for the complaints to be established; we need to know whom to look for… we know that the Semefo [Forensic Medical Service] has been handing over the bodies of those identified."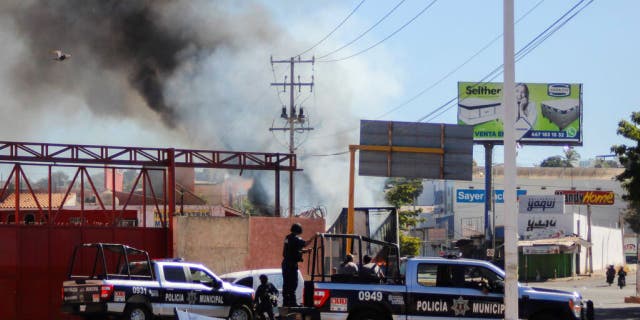 Residents of Jesus Maria have also expressed anger that the town's electricity, water supply, and telecommunications systems were cut off by the military before and during the attack. Additionally, residents have said they are unhappy the military continued to occupy their town days after the raid was concluded.
---