BBC
North Korea's leader Kim Jong-un has appeared with his young daughter in public for the first time, confirming long-rumoured reports of her existence.
The girl, believed to be named Kim Chu-ae, joined him at an inspection of a major intercontinental ballistic missile launch on Friday.
The pair stood hand-in-hand during the test, which was condemned by the US.
Mr Kim leads one of the world's most secretive states, and very little is known about his personal life.
Several photos were published by North Korea's state news agency KCNA, showing the two holding hands while they chat, speaking with officials, inspecting missiles and watching the launch from a viewing deck.

More interesting than a missile test?

The revelation of Kim Jong Un's daughter has interested North Korea analysts far more than news it has successfully launched its most powerful intercontinental ballistic missile, thought to be capable of hitting the United States.
Why? Because it says so much about the future of the regime and its nuclear weapons programme. Or at least, it raises some intriguing questions.
Firstly, does this mean that she has been chosen as Kim Jong Un's successor and will one day be running North Korea? Quite possibly. This is a family dynasty, meaning Mr Kim will want one of his children to take the reins.
Secondly, why unveil her now? She is still very young. If he is preparing her to take over, could this mean the 38-year-old leader has health issues? His health is the subject of much speculation, as it is seen to present the biggest risk to the stability of the regime.
And thirdly, what does this say about North Korea's nuclear weapons programme?
Unveiling her at such a significant launch suggests she will one day play a role in developing the country's weapons. Recently Mr Kim announced that he would not, under any circumstance, be giving up his nuclear weapons. This is a way of showing the world his nukes are here to stay, through to the next generation.

Chu-ae was thought to be between the ages of 12 and 13, according to North Korea specialist Michael Madden of the Stimson Center in Washington.
---
---
According to him, Mr. Kim may have made the public appearance to demonstrate "that the fourth generation of power succession is going to come through my [blood]line."
Several North Korea specialists stated in September that Chu-ae had appeared in a video during the nation's National Day celebrations.
However, the North Korean leadership did not officially confirm that it was the leader's daughter, so this was just conjecture.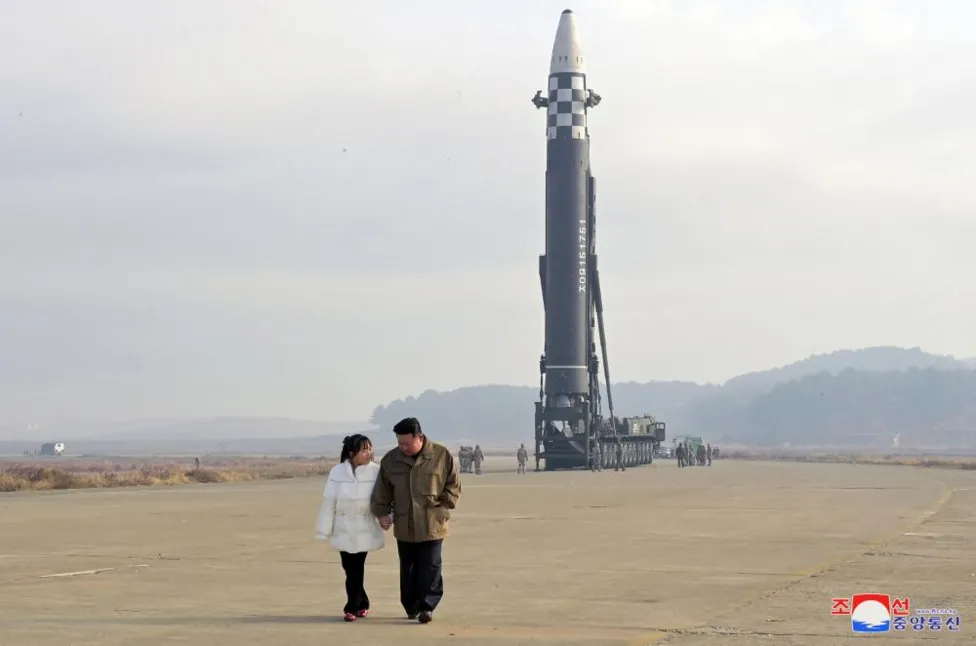 The first time Chu-ae's existence was ever mentioned was in 2013, after retired American basketball star Dennis Rodman made a controversial trip to North Korea.
Mr Rodman said he had spent time with Mr Kim's family, relaxing by the sea and had "held their baby Chu-ae".
Experts believe Mr Kim may have as many as three children – two girls and a boy, with Chu-ae being the oldest.
But the leader is extremely secretive about his family – even his wife Ri Sol-ju was kept a secret until some time after the pair married.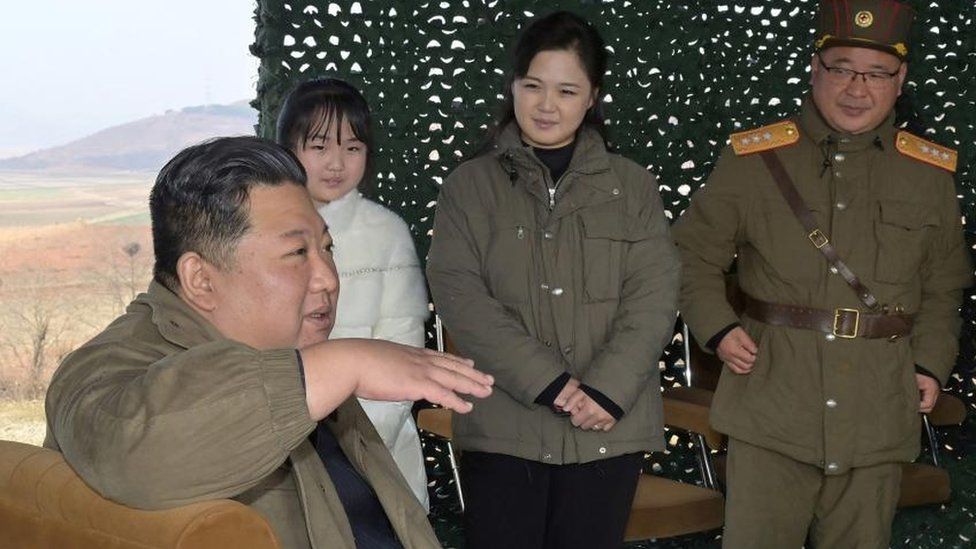 ---