By Charlie Haynes & Lucy Pawle
The Russian co-winner of this year's Nobel Peace Prize has said Kremlin authorities told him to turn down the award.
Yan Rachinsky, who heads Memorial, said he was told not to accept the prize because the two other co-laureates – a Ukrainian human rights organisation and jailed Belarusian rights defender – were deemed "inappropriate".
Memorial is one of Russia's oldest civil rights groups, and was shut down by the government last year.
The Russian Foreign Ministry has been contacted for comment.
In an exclusive interview with the BBC's HARDtalk programme, Mr Rachinsky said his organisation had been advised to decline the award, but "naturally, we took no notice of this advice".
Despite threats to his safety, Mr Rachinsky said the work of Memorial remained essential.
"In today's Russia, no-one's personal safety can be guaranteed," he said. "Yes, many have been killed. But we know what impunity of the state leads to… We need to get out of this pit somehow."
Memorial has documented historical Soviet repression.
Its first chairman – Arseny Roginsky – was sent to Soviet labour camps for the so-called "anti-communist" study of history.
Announcing the prize winners, the Nobel Committee said that Memorial was founded on the idea that "confronting past crimes is essential in preventing new ones".
Mr Rachinsky called the committee's decision to award the prize to recipients in three different countries "remarkable".
He said it was proof "that civil society is not divided by national borders, that it is a single body working to solve common problems".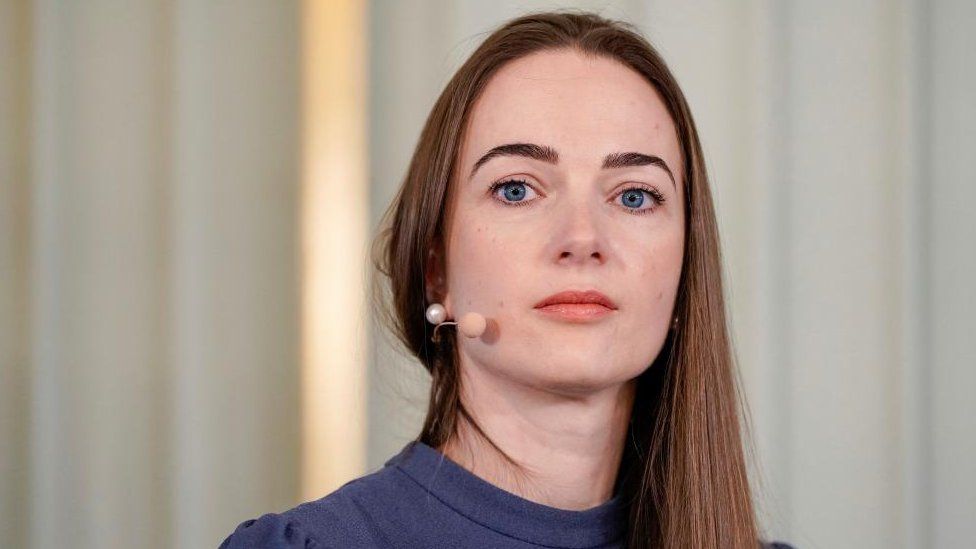 But the decision to include a Russian recipient has been controversial.
Another prizewinner and director of the Ukrainian Center for Civil Liberties declined to be interviewed with Mr. Rachinsky. In Oslo, the BBC spoke to each of them separately.
Oleksandra Matviichuk responded to a question about why she wanted to conduct the interview separately by saying, "Now that we are in a war, we want to make the voice of Ukrainian human rights defenders tangible.
Therefore, I am confident that we transmit and deliver the same messages even though we are conducting separate interviews.
The Center for Civil Liberties was honored for its work advancing democracy in Ukraine and looking into purported war crimes committed by Russia there.
---
---
Even though Ms. Matviichuk declined to speak next to her fellow winner, she praised Mr. Rachinsky's work and referred to Memorial as "our partner."
She added that Memorial had assisted the Ukrainian organization for years and that she had "huge respect for all [her] Russian human rights colleagues" who toiled under trying circumstances.
She also cautioned that Eastern Europe would not experience peace if Russian crimes were not adequately investigated and prosecuted.
Ms. Matviichuk argued that the current system is insufficient and called for the creation of a new international tribunal to hold Russian President Vladimir Putin and other individuals responsible for their actions in Ukraine.
She questioned, "Who will bring justice for the hundreds of thousands of war crimes victims?
She also accused Russia of using the war as a tool to achieve its geopolitical aims – and committing war crimes in order to win the conflict.
The third Nobel winner, Belarusian human rights defender Ales Bialiatski, has been in prison without trial in his home country since July last year.
He is the founder of the country's Viasna (Spring) Human Rights Centre, which was set up in 1996 in response to a brutal crackdown of street protests by Belarus's authoritarian leader Alexander Lukashenko.
Mr Bialiatski previously spent three years in prison and was released in 2014.
Ms Matviichuk described her co-laureate as "an extremely brave person, so he will continue this battle even in prison".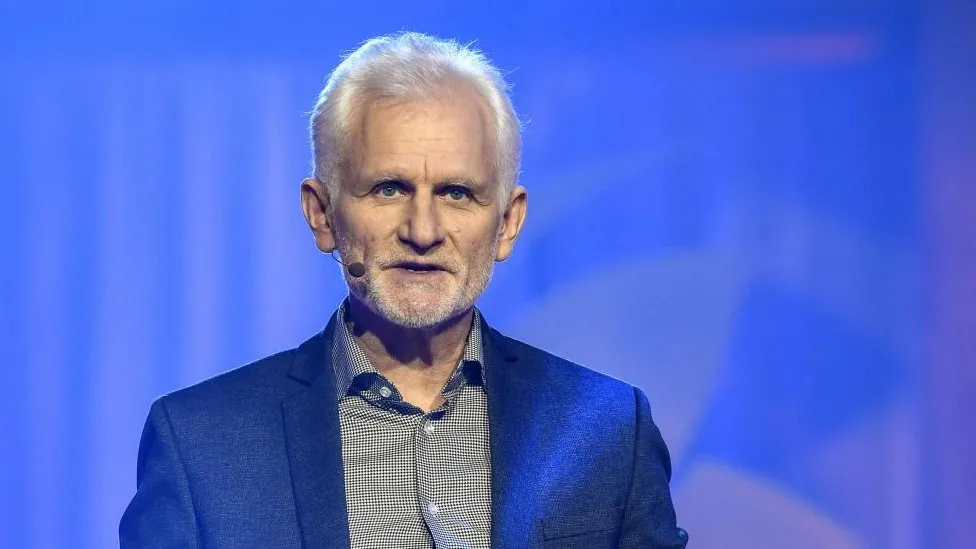 ---