Israel's ambassador calls out UN chief over anti-Israel comments following recent anti-terror raid in Jenin
By Benjamin Weinthal
---
JERUSALEM—In a statement after the United Nations condemned Israel's operation to degrade Palestinian terrorism infrastructure in the West Bank city of Jenin, the Jewish state's ambassador to the U.N. on Thursday issued a stinging rebuke of United Nations Secretary-General António Guterres while welcoming a pro-Israel Executive Order (EO) from Republican New Hampshire Governor Chris Sununu. 
Israel's Ambassador to the United Nations Gilad Erdan said "The Secretary-General's remarks were shameful, farfetched, and completely detached from reality. The recent IDF activity in Jenin focused solely on combating the murderous Palestinian terror targeting innocent Israeli civilians. Additionally, it's hard to fathom how the U.N. Secretary-General, time and again, 'forgets' to mention that the murderous terrorists are Palestinian terrorists."
In a one-two punch to the alleged anti-Israel activity of the world body, Erdan and Sununu celebrated the Republican governor's pro-Israel EO.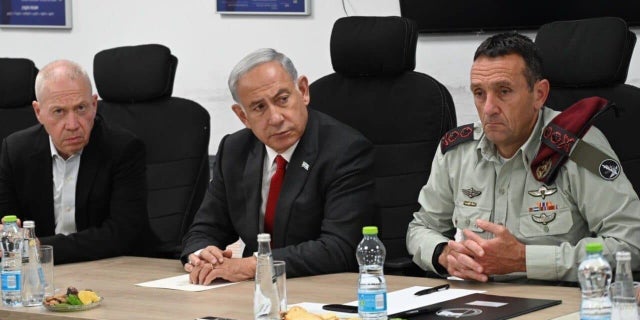 Sununu tweeted "Today I joined Israel Ambassador to the @UN @giladerdan1 and Consul General of Israel to New England @AmbMeronReuben to sign an Executive Order prohibiting the Executive Branch in NH of doing business with any company that supports discriminatory BDS laws."
BDS is an abbreviation for the Boycott, Divestment, Sanctions campaign targeting the Jewish state. The parliaments of Germany and Austria have termed BDS an antisemitic movement. New Hampshire became the 37th U.S. state to pass legislation outlawing state business with companies involved in BDS. 
Former South Carolina Republican State Rep. Alan D. Clemmons, along with fellow GOP state Sen. Larry Grooms and Democrat Rep. Beth Bernstein, pioneered the anti-BDS legislation starting in 2015. Clemmons is currently a judge on the South Carolina Circuit Court.
New Hampshire's anti-BDS EO follows a Fox News Digital report about the boycott Israel activities of the allegedly anti-Israel United Nations Commission of Inquiry (COI). Erdan previously told Fox News that COI is "an antisemitic committee."  
The COI condemned U.S. states for passing legislation prohibiting BDS activity targeting Israel. The U.N.-sponsored COI's interference in affairs of U.S. states sparked outrage when the report was released. Clemmons told Fox News Digital that, "a bi-partisan letter is being put out by legislators from 42 states today in response to the U.N. Commission of Inquiry's attack upon American state anti-BDS law."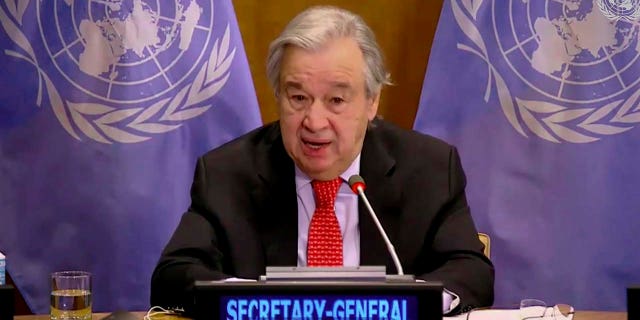 The U.N. has frequently held Israel to a higher standard, in contrast to other member states, when it launches operations to dissolve terrorist structure, argue Middle East experts.
On Sunday night, thousands of Israel Defense Forces (IDF) entered the city of Jenin in the West Bank, known as the biblical heartland of Judea and Samaria in Israel, to dissolve entrenched Palestinian terrorist "hot spots," said the IDF. The IDF withdrew from Jenin after a two-day anti-terror operation.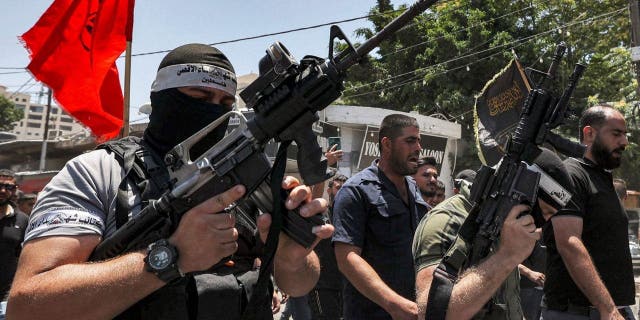 Speaking to reporters on Thursday, Guterres said "I was deeply disturbed by the news from Jenin in the occupied West Bank." He noted, "I strongly condemn all acts of violence against civilians, including acts of terror."
Guterres continued, "Israel's airstrikes and ground operations in a crowded refugee camp were the worst violence in the West Bank in many years, with a significant impact on civilians, including more than one hundred injured and thousands forced to flee."
The U.N.'s top official added that "Schools and hospitals were damaged. Water and electricity networks were disrupted.  And people in need were prevented from accessing essential care and relief. "He continued "There was an excessive force used by Israeli forces."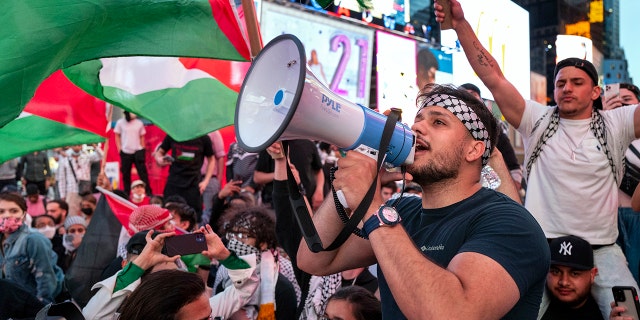 The U.N. chief's alleged refusal to recognize the existence of Palestinian terrorism prompted Erdan to take him to task. "Mr. Secretary-General, innocent civilians fled their homes only because Palestinian terrorists seized them for cover. Hospitals and schools were damaged only because Palestinian terrorists turned them into arms caches and command centers for their terror activity. Why do you ignore the facts on the ground? Are the lives of Israeli civilians not important enough to justify fighting terror?" Erdan asked in a statement.

He added, "Time after time the U.N. Secretary-General disregards brutal Palestinian terror and neglects to condemn the cold-blooded murder of innocent civilians. Yet when discussing defensive IDF actions aimed solely at dismantling terror infrastructure, the Secretary-General is quick to issue extensive condemnations of Israel, completely detached from the truth. The Secretary-General also failed to mention that all of the casualties in Jenin were Palestinian terrorists."
Erdan continued, "Sadly, the Secretary-General's remarks reflect a distorted and false depiction of the situation on the ground and it is clear that his words were based solely on Palestinian lies. It was also clear that no effort was made to verify these falsehoods, nor was any attempt made to contact official Israeli sources for corroboration. "

Israel's U.N. ambassador urged "The Secretary-General to retract his words and condemn the Palestinian terrorism and incitement rather than denouncing the democratic State of Israel for defending itself in the face of brutal terror. The Secretary-General's remarks will have no impact on Israel's conviction and determination to ceaselessly defend our citizens and chase down each and every terrorist, no matter where they hide."
At the time of the raid, the Palestinian News & Information Agency-WAFA reported that the president of the Palestinian Authority in the West Bank, Mahmoud Abbas, said "I directed the government and its agencies to provide everything necessary to strengthen the steadfastness of our people in Jenin and the rest of the land of the State of Palestine." Abbas also urged the international community to impose sanctions on Israel and condemn the military operation. The U.N. Security Council meets on Friday to discuss the Israeli anti-terror raid.
Fox News Digital contacted the Palestinian Mission to the world body for comment on Erdan's claims. A spokesman for the U.N. Secretary General told Fox News Digital that he did not have anything further to add regarding the Secretary-General's comments. He stated that Guterres' comments represented "his views on the situation."
---