'I saw the plane trembling, moving left and right, and then suddenly it nosedived,' local resident said
By Pilar Arias
The prime minister of Nepal has declared Monday a national day of mourning, and the country's government has set up a panel to investigate the cause of the plane crash that killed at least 68 of the 72 people on board Sunday, according to reports.
"I saw the plane trembling, moving left and right, and then suddenly it nosedived, and it went into the gorge," local resident Khum Bahadur Chhetri told Reuters.
The plane, a Yeti Airlines flight, was making a 27-minute flight to a Nepal tourist town when it crashed into a gorge while attempting to land at a newly opened airport.
The plane took off from Kathmandu at 10:32 a.m. local time and checked in again at 10:50 a.m. before crashing.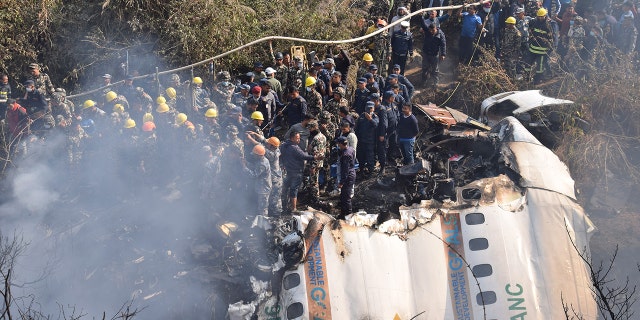 It was carrying 68 passengers, including 15 foreign nationals, as well as four crew members, Nepal's Civil Aviation Authority said in a statement. The foreigners included five Indians, four Russians, two South Koreans, and one each from Ireland, Australia, Argentina and France.
---
---
Hours after dark, scores of onlookers crowded around the crash site near the airport in the resort city of Pokhara as rescue workers combed the wreckage on the edge of the cliff and in the ravine below. Officials suspended the search for the four missing people overnight and planned to resume looking Monday.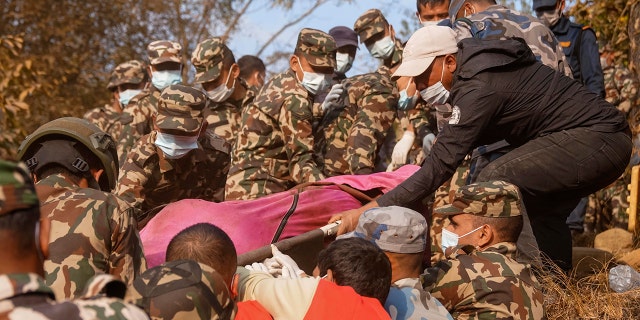 The crash is Nepal's worst aircraft disaster since 1992, when a plane carrying 167 people crashed near the capital, killing all on board.
Nepal, home to eight of the world's 14 highest mountains, including Mount Everest, has a history of air crashes. According to the Flight Safety Foundation's Aviation Safety database, there have been 42 fatal plane crashes in Nepal since 1946.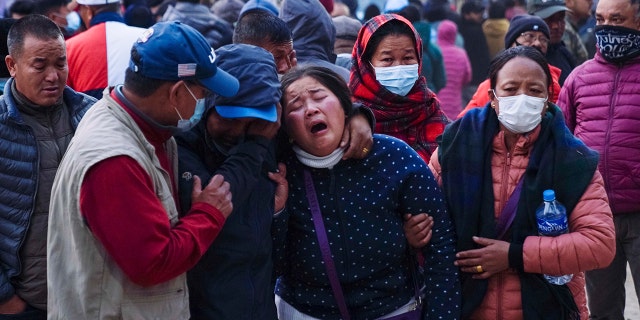 It was not immediately clear what caused the accident, Nepal's Civil Aviation Authority said.
Fox News' Anders Hagstrom, Reuters and the Associated Press contributed to this report.
---