Israel says no change in posture amid war in Ukraine
By Caitlin McFall , Yonat Friling 
Israel on Wednesday rejected the U.S.' request to send Hawk missiles to Ukraine as the Washington looks to bolster defenses for Kyiv ahead of a looming Russian offensive. 
The Biden administration asked for old Hawk anti-aircraft missiles that Jerusalem had in storage as air defense remains a top priority for Ukraine, first reported Axios. 
"The policy of the security echelon has not changed," a spokesperson from the Israeli Ministry of Defense told Fox News. "Each request is examined on its merits. Beyond that, we do not refer to additional details."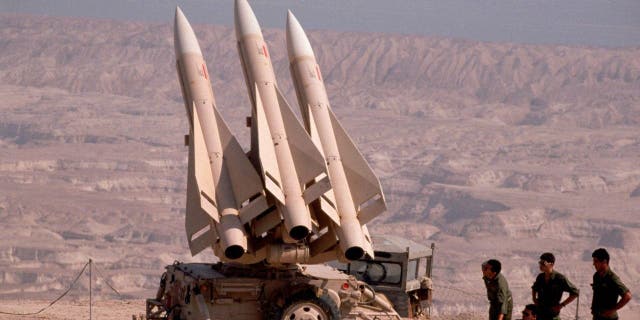 The rejection of the request comes just one week after the United States announced that it had transferred thousands of artillery shells from Israeli weapons stockpiles to Ukraine and that it would do the same in South Korea.
An official told Fox News that the United States is "looking under every rock" for munitions.
Israel and South Korea have both pledged not to give Ukraine lethal assistance, and neither nation has reneged on this commitment. However, some worry that Russia may claim that allowing the U.S. to take weapons from its stockpiles counts as aid, as some reporting earlier this month suggested.
After Israel's recently appointed foreign minister, Eli Cohen, spoke with his Russian counterpart Sergei Lavrov in early January, suggesting that Jerusalem was pursuing a policy change when it came to diplomatic relations with Moscow, Ukraine also voiced its displeasure with the new Netanyahu administration.
---
---
The call marked the first communication between Lavrov and an active Israeli foreign minister since the start of the Ukrainian War in February 2022.
Israel's silence when it comes to condemning Russia's actions in Ukraine has caused a diplomatic riff between the two nations, even though from the campaign trail, Prime Minister Benjamin Netanyahu appeared to suggest that under his administration Israel may be prepared to send more than humanitarian aid to Kyiv.
That suggestion appears to have been contingent on Ukraine's stance when it comes to the Israel-Palestinian issue.
Netaynahu attempted to solidify Kyiv's alliance with Jerusalem when he asked Ukrainian President Volodymyr Zelenskyy to reject a U.N. resolution this month that called on the International Court of Justice to provide a legal opinion on the ramifications of Israel's occupation of Palestinian lands.
Zelenskyy pushed back and asked for guarantees on air support from Israel to stop Russian strikes, to which Netanyahu reportedly said he would consider.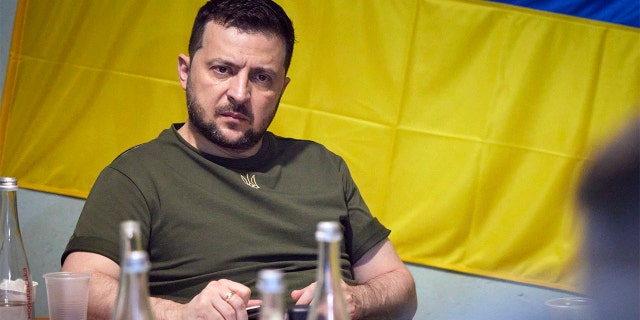 The Ukrainian leader was apparently not convinced by the noncommittal answer and instead instructed his U.N. diplomat not to attend the vote – a move that sidestepped Netanyahu's request. 
Netanyahu was reportedly disappointed by the decision. 
---