Palestinian officials say at least 8 people were killed and 50 injured during the West Bank operation
By Anders Hagstrom , Yonat Friling
---
The Israeli military deployed thousands of troops and drones in an attack on a Palestinian militant stronghold in the West Bank on Sunday night.
Military officials expect the roughly 2,000 troops to remain in the West Bank city of Jenin for up to 48 hours after launching the operation. Palestinian officials say at least eight people were killed and 50 were wounded in the attack, which was larger than any operation Israel has carried out this year.
"The operational command center served as an advanced observation and reconnaissance center, a place where armed terrorists would gather before and after terrorist activities," the Israel Defense Forces (IDF) said in a statement, adding that it also served as "a hub for coordination and communication among the terrorists."
"Over the past hours, our security forces have been operating against terror hotspots in the city of Jenin. In the face of terrorism, we will take a proactive and decisive approach. Anyone who harms the citizens of Israel, will pay a heavy price," Israeli Defense Minister Yoav Gallant said in a statement. "We are closely watching the actions of our enemies and Israel's defense establishment is prepared for every scenario. I commend the IDF and ISA for their determination and operations."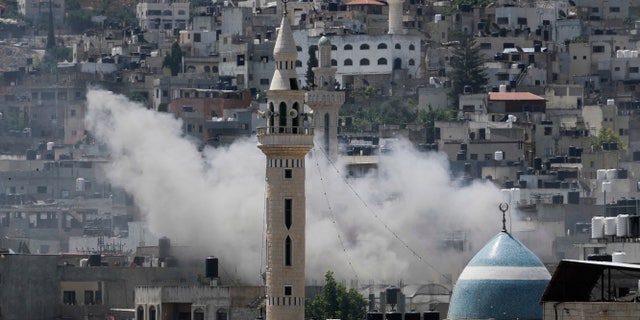 Sunday's fighting centered around a mosque in Jenin that was being used as a base of operations. Israeli forces say they searched lower floors of the mosque where militants had barricaded themselves in and "located two pits that contained explosive devices, weapons and military equipment affiliated with the terrorist organizations."
Prime Minister Benjamin Netanyahu held a virtual security assessment with top officials Monday morning to discuss the operation and prepare for any response. Israel is already preparing for potential rocket fire from Gaza.
Participating in the conversation were the defense minister, the strategic affairs minister, the director of the ISA, the director of the National Security Council, the prime minister's chief of staff, the prime minister's military secretary, the head of IDF Intelligence, the head of IDF Operations, the coordinator of government activities in the territories, and the head of the IDF Intelligence Research Department.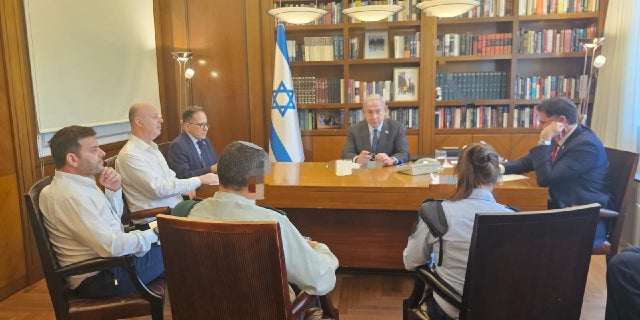 Jenin has been a hotbed of Palestinian terrorist activity for months, with Iranian-backed militants carrying out attacks within Israel.
There have been several skirmishes in and around the city throughout 2023, with Israeli forces carrying out operations targeting specific individuals and strongholds.
In late June, Israeli troops demolished the home of a Palestinian who was suspected of killing an Israeli soldier last year.
The house belonged to Kamal Jouri, one of two Palestinians suspected of killing Staff Sgt. Ido Baruch in a drive-by shooting in the northern West Bank in October. He and a second suspect were arrested by the military in February, and the army demolished the second suspect's home earlier this month. A Palestinian militant group called the Den of Lions claimed responsibility for the attack.
The Associated Press contributed to this report.
---