Some 60 people have been sentenced or face the death penalty in Iran
By Caitlin McFall
Two teenagers who participated in the widespread protests against the Khamenei regime and who were found to have engaged in "enmity against God" and "corruption on Earth" were given the death penalty by Tehran this week.
After being taken into custody in the coastal city of Nowshahr about 100 miles to the west, Arshia Takdastan, 18, was sentenced by Iran's Revolutionary Court in the northern city of Sari on Tuesday.
Takdastan is alleged to have taken part in a protest on September 21 in Nowshahr before being arrested, although the specifics of his arrest are still unknown.
A source familiar with the trial reportedly told the Human Rights Activists News Agency (HRANA) that "the court issued its verdict based on an accusation that he threw a bottle and a stone at a police car." 
Takdastan was also sentenced to six years in prison for "disrupting security and inciting people to kill each other," along with "propaganda against the institution," reported Iran International.
The 18-year-old was also sentenced to two years in prison for "insulting the Supreme Leader."
It is unclear if he will be required to fulfill his full prison time before his execution. 
The ruling on Takdastan came one day after 18-year-old Mehdi Mohammadifard was sentenced to death for participating in a Nowshahr protest on Sept. 30.
An informant told HRANA that his confession was "extracted under torture and ill-treatment."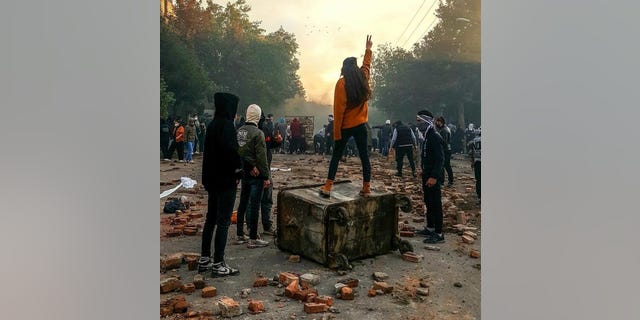 HRANA said he was also sentenced to six months for "propaganda against the regime," two years for "inciting people to murder and disrupt national security," and one year for "insulting the Supreme Leader of Iran."
Two other men were sentenced to death for their participation in the protests Tuesday.
---
---
Some 60 people have been sentenced or face the threat of execution for protesting the regime. 
Thousands across Iran hit the streets in protest of the Khamenei regime's oppressive policies and human rights abuses following the death of 22-year-old Mahsa Amini, who was killed in September while in police custody for wearing her hijab incorrectly.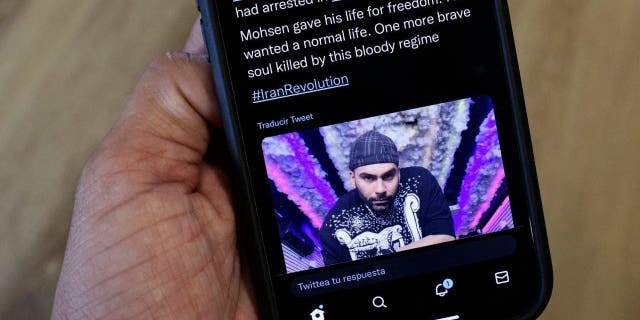 More than 19,000 people have been detained since the beginning of the protests in mid-September as a result of Tehran's harsh crackdown on the demonstrators, according to HRANA's tracking.
Over 670 people have reportedly been found guilty of taking part in the protests and over 515 protesters have reportedly been killed.
---