Critics say the billions paid to Iran in hostage payments has led to the funding of terrorism
---
The Islamic Republic of Iran has generated a massive windfall of up to $15.7 billion for illegally seizing American hostages as part of a ruthless hostage policy that has been fine-tuned since its 1979 revolution, according to new a think tank report.
The publication of the report by the Middle East Media Research Institute (MEMRI) coincides with the Biden administration's Monday announcement that it released at least $6 billion in sanctions relief to the theocratic state as part of a prisoner swap.
The U.S.-based MEMRI report cited an Iranian security official who declared in August, "This exchange operation is in fact one of the most successful and effective negotiation [efforts] ever to happen to the Islamic Republic of Iran. In essence, we released a few Iranian prisoners in exchange for some prisoners whose sentences were about to end, and, on the other hand, we succeeded in releasing billions of dollars of our blocked resources without committing to anything else." 
Fox News Digital sent several press queries to the State Department for reaction to the MEMRI report, specifically the $15.7 billion figure said to be the amount of money paid to the Iranian regime by the U.S. government since 1981.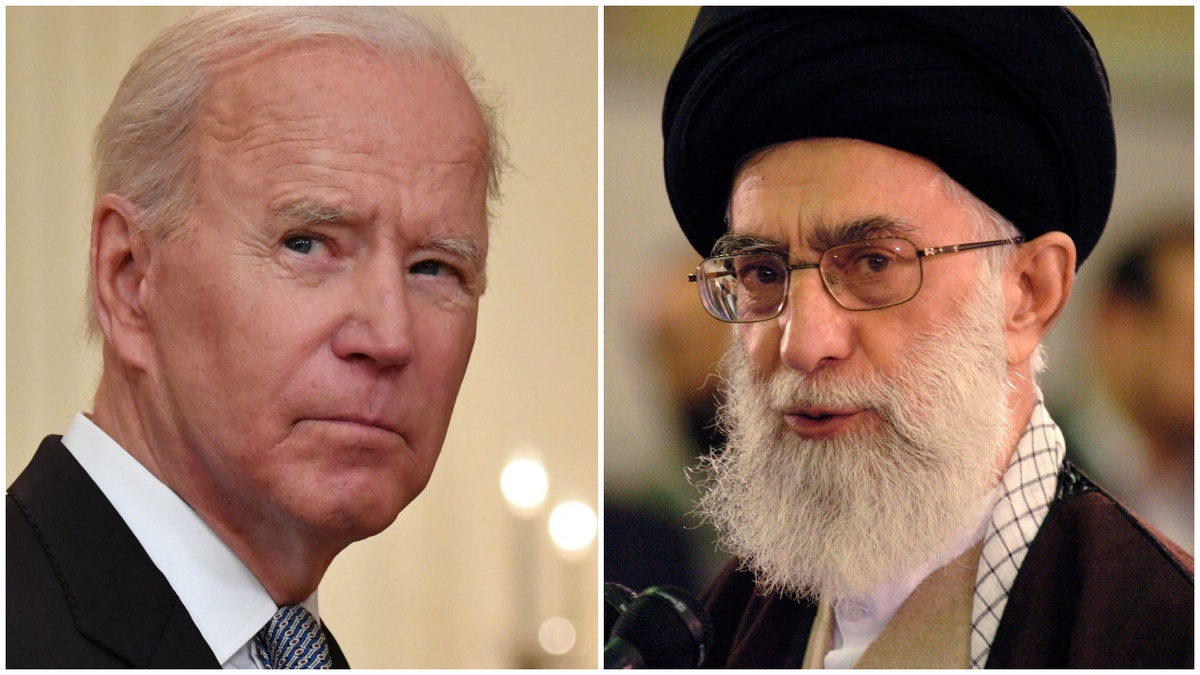 Previously, the State Department vigorously defended its $6 billion payment to Iran in the latest prisoner swap. 
In a statement to Fox News Digital last week, it noted, "These funds will be moved to restricted accounts in Qatar, and the United States will have oversight as to how and when these funds are used," a state department spokesperson said. "It is longstanding U.S. policy to ensure our sanctions do not prevent food, medicine, and other humanitarian goods and services from flowing to ordinary people, no matter how objectionable their governments."
The U.S.-sanctioned Iranian regime President Ebrahim Raisi disputed the State Department's assertion, stating his regime will spend the $6 billion "where we need it."
The MEMRI study provides a rare window onto the courtyard of the Iranian regime's hostage-taking strategy to secure significant concessions from the U.S. and other Western countries. It noted precedents set by former Democrat Presidents Carter and Obama in sending large payoffs to Iran's regime has emboldened Tehran to demand more funds based on the math, according to Iran experts and Iranian regime officials.
While Democratic presidents have faced intense criticism for sending a combined total of $15.7 billion to Iran's regime, former Republican President Reagan was accused of sending military arms to Tehran in the Iran-contra scandal to secure the release of seven hostages held in Lebanon. Iran's chief strategic partner, the U.S.-designated terrorist movement Hezbollah, seized Americans in Lebanon in the early 1980s. Reagan denied the sale of weapons to Iran had been an arms-for-hostages deal.
Just last week, an Iranian security official boasted to the Fars news agency that "this sum of money that was released to Iran this time is four or five times greater than [the amount released] the last time" with respect to 2016 when President Obama transferred $1.7 billion in cash to Tehran's rulers.
MEMRI located and first translated the quote from the Iranian security official that appeared in the Iranian regime-controlled Fars News Agency, which is affiliated with the U.S.-designated terrorist entity, Iran's Islamic Revolutionary Guard Corps (IRGC).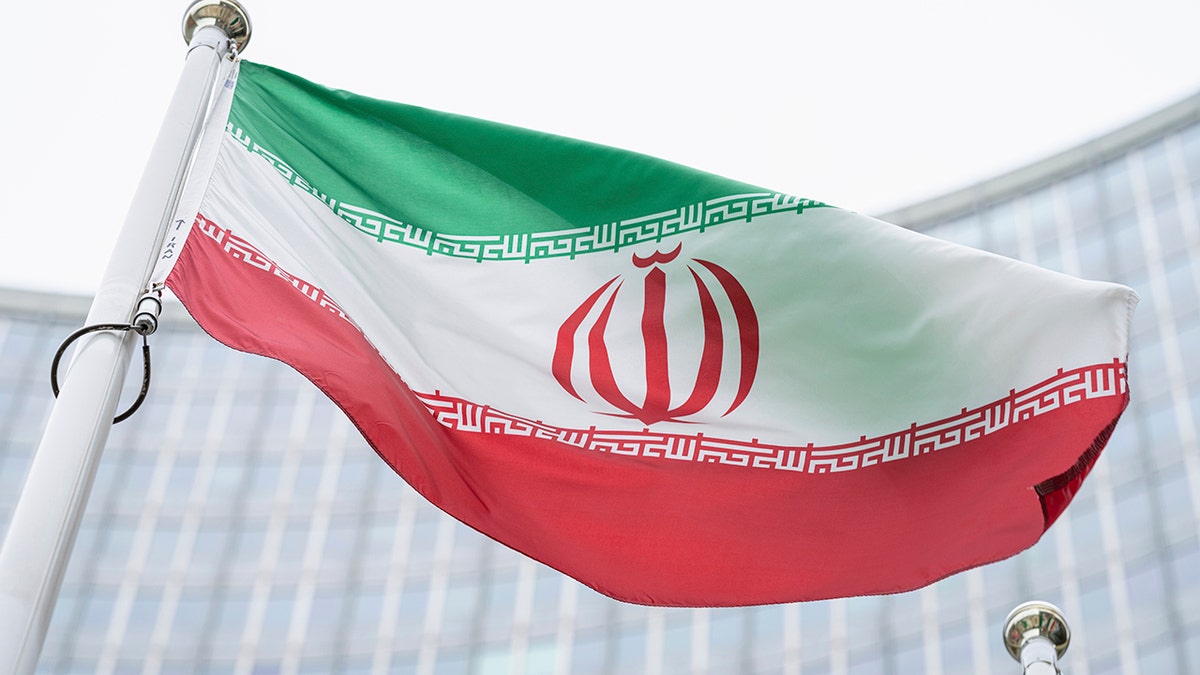 Prisoner swap deals between Democratic administrations and the Islamic Republic have resulted in alleged ransom payments to Iran, according to critics.
The Iran expert for the Washington-based Foundation for Defense of Democracies, Saeed Ghasseminejad, told Fox News Digital, "The Trump administration secured prisoner releases without ransom payments, relying instead on just swaps. While exchanging people who have been guilty of nefarious activities such as sanctions-busting and proliferation with innocent American hostages is not ideal, it is still a better option than paying ransom."
MEMRI titled its report "Iranian Regime Policy: Arresting Westerners And Releasing Them In Exchange For Financial And Political Gain." 
According to MEMRI, Iran's strategy of taking Western hostages for concessions "came into play as soon as its Islamic regime took power in 1979, with the kidnapping of the American diplomats. The report claimed they were released 444 days later in exchange for $8 billion and an American commitment not to interfere with Iran's internal affairs." 
Iran's seemingly successful policy of kidnapping Western hostages in exchange for wide-ranging concessions has encompassed people from Sweden, Belgium, France, Germany, Austria, Australia and other countries. 
Ayelet Savyon, director of MEMRI's Iran Studies Project and the author of the hostage report, wrote, "This success was the basis for the practice's continued use by Iran, and Iranian officials have in recent years recommended several times that Americans or Britons be taken hostage and released in exchange for billions of dollars to boost the Iranian economy or for political gains from the Western countries."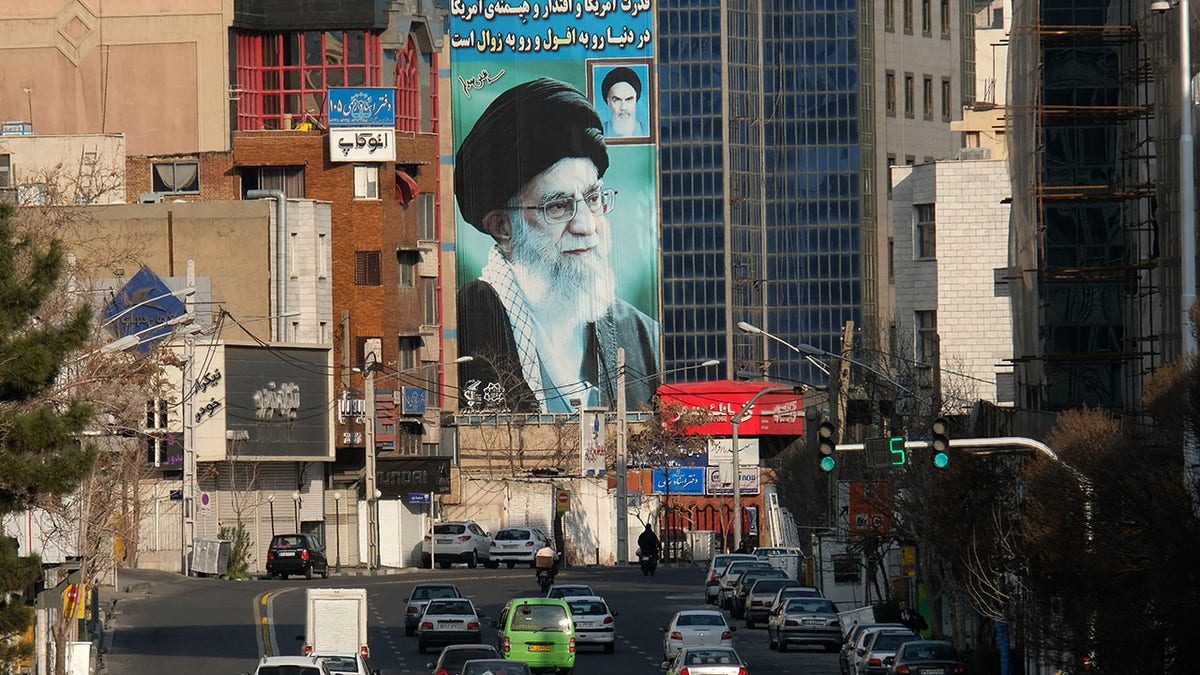 The total amount in American payments since the 1979 Islamic revolution to Iran's regime to secure the release of hostages could be as high as $25.7 billion. (Kaveh Kazemi/Getty Images)
UN NUCLEAR WATCHDOG SAYS 'NO PROGRESS' HAS BEEN MADE IN MONITORING IRANIAN NUCLEAR PROGRAM: REPORT 
Sen. Ted Cruz, R-Texas, and MEMRI have noted that Iran received billions in other unlocked sanctions relief that are believed to part of this week's prisoner swap announcement.
The U.S. previously unfroze $10 billion to Iran in escrowed funds held in Iraq. Iran International recently reported, in July, that an Iranian official said Iraq released the $10 billion to Tehran. MEMRI's report said, "according to Iranian Foreign Minister Hossein Amir-Abdollahian, negotiations on the release of billions of dollars more, in Japan, are underway."
Iran analysts and observers have noted that the clerical regime in Tehran feels emboldened about the efficacy of its reported hostage-taking strategy targeting Americans and other Western countries.
The former Iranian Expediency Council secretary Mohsen Rezaee told Iran's Channel 2 in 2021 that he would capture 1,000 Americans as hostages in the event of a U.S. attack on Iran and to demand a $1 billion ransom from the U.S. for each of them. Rezaee is currently a vice president for economic affairs.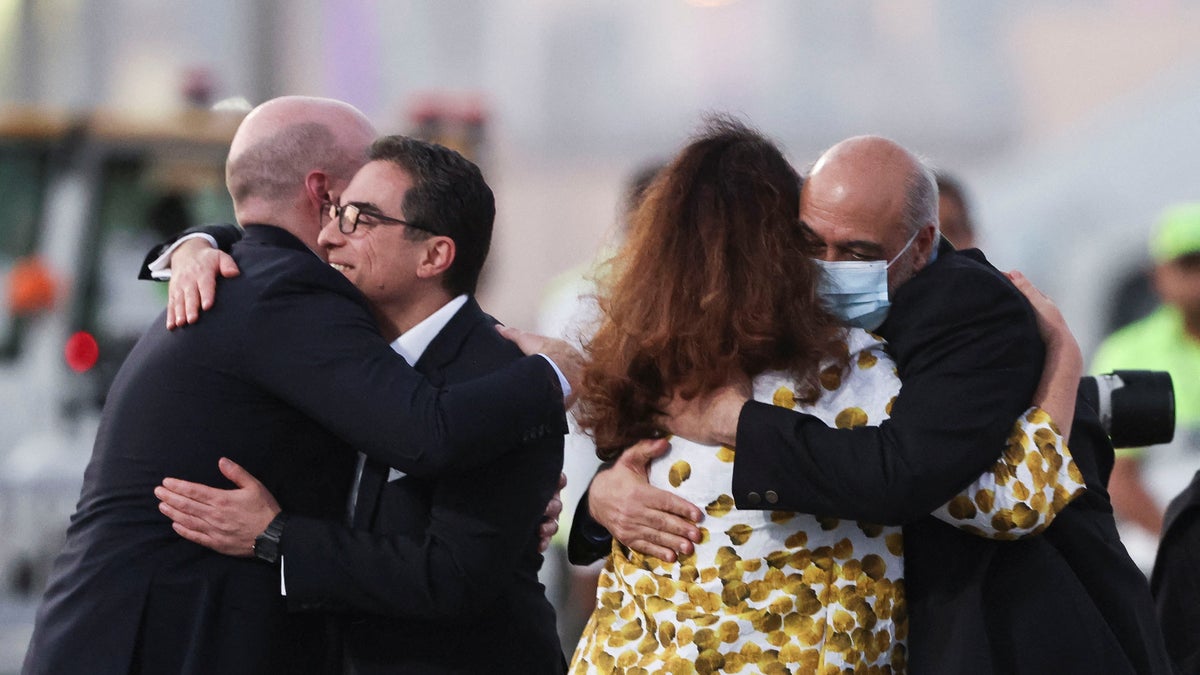 Siamak Namazi and Morad Tahbaz, who were released during a prisoner swap deal between U.S. and Iran, arrive at Doha International Airport, Qatar Sept. 18, 2023. (REUTERS/Mohammed Dabbous)
A 2017 Reuters media news organization "investigation named 30 dual Iranian-Western citizens arrested in Iran by the IRGC in the preceding two years," noted MEMRI. 
In 2016, then-President Obama funneled $1.7 billion in cash to Iran to gain the release of the Washington Post reporter Jason Rezaian and four additional Americans taken captive by Tehran. 
The Obama administration reportedly sent $1.5 million to Iran to secure the release of three Americans — Sarah Shourd, Shane Bauer, and Josh Fattal — who were kidnapped by the Iranian regime in 2009.
CLICK HERE TO GET THE FOX NEWS APP 
The United Kingdom was said to have paid Iran $530 million for the release of the British-Iranian aid worker Nazanin Zaghari-Ratcliffe, Anoosheh Ashoori, and two additional hostages in 2022. Tehran claimed it was owed the funds.