French police made 719 arrests throughout the night of protests in Paris, Nice, and Marseille
By Anders Hagstrom
---
France endured a fifth night of widespread violence Saturday evening as tens of thousands of police worked to contain protests that began showing their first signs of subsiding since erupting last week.
Tensions throughout the night centered on major cities like Paris, Nice, Marseille, and Strasbourg, with police launching tear gas and corralling protesters late into the night. French officials made 719 arrests across the country throughout the night, part of a massive law enforcement response against the largest protests the country has seen since 2018.
Riots gripped the suburbs of Paris and quickly spread to other towns and cities across France last week following the death of a 17-year-old during a traffic stop. That teen, Nahel, was laid to rest during a funeral on Saturday.
French police centered their response in Paris around the Champs-Elysees following calls on social media to use the famous monument as a gathering point for protesters.
Aside from vandalism against stores and public areas, the most significant attack came when a protester rammed his vehicle into the home of a French mayor. The protester, who allegedly attempted to set fire to the house, has yet to be identified.
Vincent Jeanbrun, mayor of a southern suburb of Paris, says he was in the city's town hall when the attack occurred, with only his wife and two children at home. Both his wife and one of his children were injured in the attack, though their injuries are not believed to be life-threatening.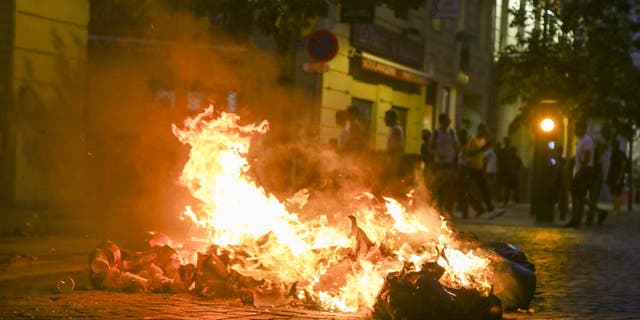 Meanwhile, French President Emmanuel Macron has faced increasing calls to bring an end to the protests. He was forced to cancel a planned trip to Germany this weekend, instead staying in the country to monitor the situation.
The trip would have been the first time a French president had made a state visit to Germany in 23 years.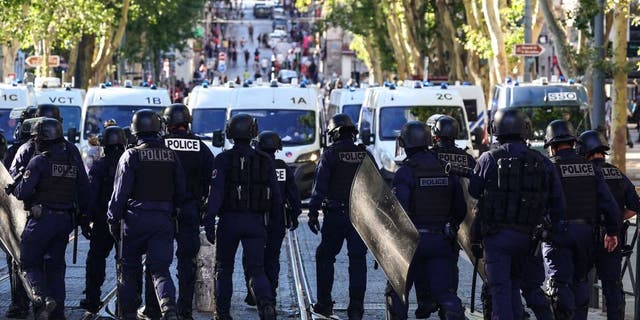 Earlier this weekend, Macron called an emergency meeting of the National Assembly to decide how to handle the protests, eventually deploying 45,000 officers and armored vehicles. Initially, law enforcement agencies only sent around 9,000 officers.
In total, French police have arrested more than 3,000 people throughout the days of violence. Hundreds of police officers have also been wounded.
The Associated Press and Reuters contributed to this report.
---