Russian commander believed to have been involved in 2022 submarine strike on Ukraine killed in Russian city park
---
A former Russian Black Sea submarine commander accused of killing dozens in Ukraine and blackballed by Kyiv as an alleged war criminal was reportedly assassinated in southern Russia while on his morning run Monday.
Stanislav Rzhitsky, 42, was shot seven times while running in an empty city park around 6 a.m. in the southern Russian city of Krasnodar, roughly 145 miles from the Kerch Bridge which connects mainland Russia to the Crimean Peninsula. 
Personal details regarding Rzhitsky's home address and picture had been previously disclosed on a Ukrainian website known as Myrotvorets, which reportedly means "Peacemaker," and serves as an unofficial database chocked full of people considered to be enemies of Ukraine.
On Tuesday, his photo on the site was had been covered over with the word "Liquidated" in red letters, reported Reuters. 
However, the former Russian commander could have exacerbated the ease to which people were able to gain access to his whereabouts, as he also reportedly posted about his morning run route and times on an app, though it is unclear which one. 
A Russian Telegram channel known as Baza, which is believed to have links to the Russian security services, said the app could have been used by the killer to track Rzhitsky, who had reportedly resigned from the military at the end of 2021 but was not discharged until the following August.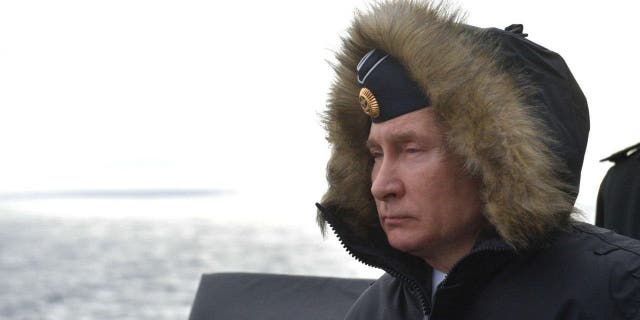 Ukraine's defense intelligence agency posted details of the killing on its Telegram channel Tuesday and said a Makarov pistol was used to fire seven shots at the commander. 
"As a result of gunshot wounds, Rzytskyi died on the spot," the GUR agency said. "Due to heavy rain, the park was deserted, so there are no witnesses who could provide details or identify the attacker."
Ukraine has not taken responsibility for the shooting, though it also did not detail where it got the information from. 
Russia's Investigative Committee announced Tuesday that it had arrested a man in his 60s who was found in possession of a pistol and a silencer. 
The state investigative authority published a video showing armed men breaking into a home and detaining a man in his boxers.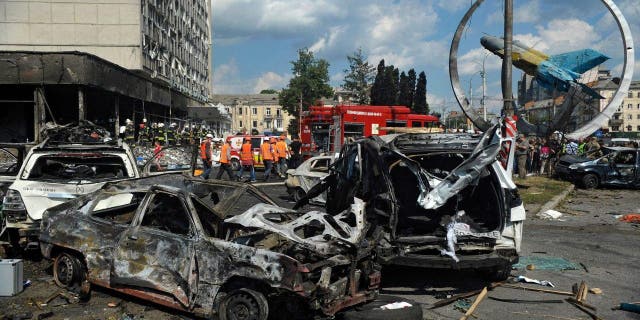 A telegram channel run by pro-Ukrainian individuals that have reportedly claimed to have carried out hundreds of sabotage attacks in Russia alleged that Rzhitsky was believed to have been involved in the July 2022 submarine-launched strike on the Ukrainian city of Vinnytsia that killed at least 23 people, including a 4-year-old girl. 
At least two other pro-war Russian individuals detailed in the Myrotvorets database have been killed while in Russia since the war in Ukraine began some 17 months ago, found Reuters. 
Reuters contributed to this report.
---