China has deployed 68 warplanes toward Taiwan over last 2 days
By Caitlin McFall
---
The Chinese People's Liberation Army (PLA) deployed swaths of navy ships and warplanes toward Taiwan over the last two days as Taipei prepares for its annual defensive training aimed at countering a possible invasion.
A reported 68 warplanes, including fighter jets and bombers, have been sent from China's shores in the direction of Taiwan, with some even crossing the median line within the Taiwan Strait, which serves as the unofficial border that divides air and sea parameters between the island and mainland China.
China sent some 38 warplanes and nine navy vessels Tuesday morning, followed by another 30 planes deployed near the island by 1 p.m. on Wednesday local time, Taiwan's defense ministry reported.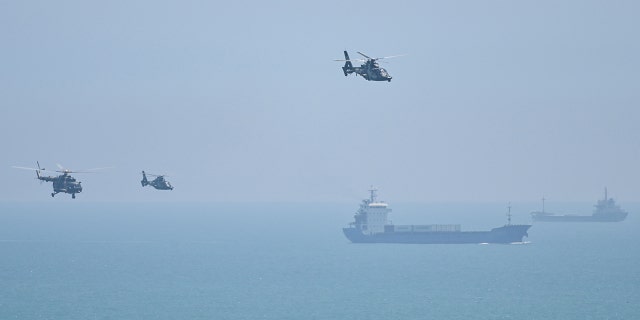 Taiwan's Ministry of National Defense said that 32 of the aircraft had entered its Air Defense Identification Zone in a tweet Tuesday night, followed by another 23 warplanes as of Wednesday afternoon.
"The PLA aircraft conducted long-range aerial reconnaissance training alongside long-distance vessels to the southeast of Taiwan," the ministry said in a statement posted to Twitter. "Four PLAN [People's Liberation Army Navy] vessels also conducted joint combat patrol."
Taiwan's defense ministry said that its armed forces are "closely monitoring the situation" using an intelligence, surveillance and reconnaissance system.
Taipei has also deployed civilian air patrol units, naval vessels and land-based systems in response to China's aggression. 
The island is reportedly set to hold its annual Han Guang exercise later this month to drill its military combat readiness aimed at preventing an invasion most likely from China. 
Wan An exercises will also be held to test civilian readiness in response to evacuation calls in the event of an air raid or natural disaster, The Associated Press reported.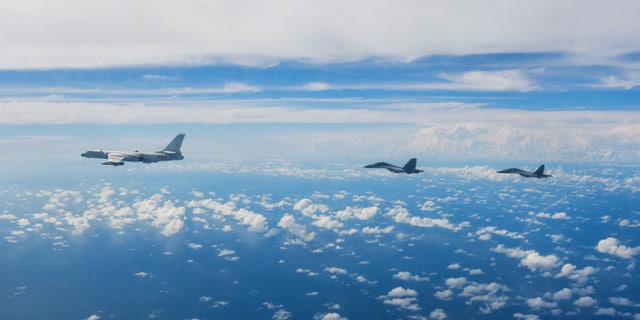 China has not yet commented on its deployment of naval ships and aircraft in the direction of Taiwan, though Beijing has made it clear it intends to fully "reunify" the island with mainland China.
The U.S. and its Western allies have repeatedly condemned any attempt to change the "status quo" in the region, though they continue to acknowledge the "One China" principle. 
---