Japan, South Korea, Australia and New Zealand were invited to next week's NATO summit in Lithuania
By Matthew Noyes
---
TOKYO — In an unprecedented move, Japan has taken steps to open a NATO liaison office in Tokyo, solidifying its position with the West and against China.
Japan's ambassador to the U.S. recently announced plans to open a NATO liaison office in Tokyo. Japan, which has primarily relied on the U.S. for its national security since World War II, has recently been making moves to bolster its national defense and strengthen security ties with Western nations.
Former Japanese Senior Vice-Minister of Defense and member of Japan's House of Representatives Kenji Wakamiya, told Fox News Digital about the significance behind strengthening Japan's ties with NATO.
"The U.S.-Japan alliance has been at the core of Japan's approach to national security. In response to the changing international climate, I believe that it is of great significance to build a multifaceted security network by deepening cooperation with NATO, especially in Europe, while still maintaining the U.S.-Japan alliance at the core of our national security policy."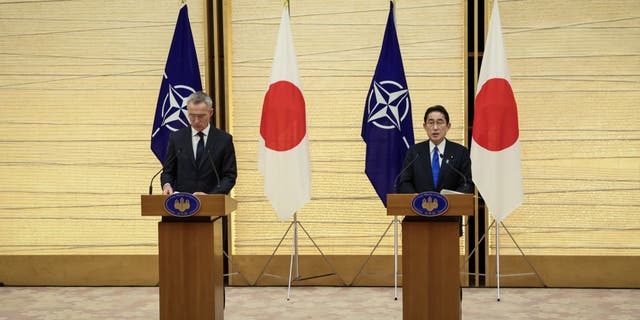 Japanese Prime Minister Fumio Kishida also plans to meet with his counterparts from South Korea, Australia, and New Zealand at the NATO summit in Lithuania starting this week. The agenda includes how to deal with China's growing presence in the East and South China seas and China strengthening its partnership in the South Pacific islands, according to a report by theYomiuri Shimbun newspaper.
"As with deepening NATO ties, deepening ties with Australia, New Zealand and South Korea will strengthen the security network in the Indian Ocean, South China Sea, East China Sea and Pacific Ocean," Wakamiya said. "It is of high importance for Japan to strengthen these ties."
"I think that countries that attempt to change the status quo by force should not be confronted by a single country alone, but should be deterred by building a multilayered security network to provide a wider safety net."
Although Prime Minister Kishida has stated that Japan does not plan on joining NATO, Japan has been strengthening ties with the multilateral defensive organization for over a year now. Kishida became the first Japanese leader to speak at NATO headquarters in June 2022 and coordinated with NATO to airlift emergency supplies to Turkey earlier this year.
China has taken note of Japan's push to expand ties with NATO by establishing a liaison office in Tokyo. In response to the announcement of the idea of a NATO liaison office in Tokyo, a Chinese foreign ministry spokesperson said, "The Asia-Pacific does not welcome group confrontation, does not welcome military confrontation," according to Reuters.
Lance Gatling of Nexial Research, a retired U.S. Army Japan strategic planner and former U.S. Department of Defense liaison officer to the Japanese Self-Defense Forces Joint Staff Office, told Fox News Digital that closer Japanese cooperation with NATO is a means to help deter China.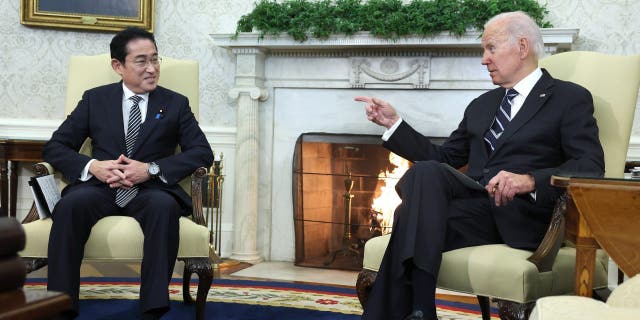 "In 2022, NATO specifically cited China as a 'systemic challenge' in its latest Strategic Concept and invited Japan, South Korea, New Zealand and Australia to the NATO Summit, citing them as 'Indo-Pacific partners.'
Gatling noted that Japan's dialogue with South Korea, Australia and New Zealand is "in and of itself is simply a sort of symbolic yet significant step if followed up by measures of increasing commitment, complexity and difficulty" and that "liaison offices help plan and coordinate such activities."
Japan sees itself in an increasingly dangerous neighborhood with China, North Korea and Russia at its doorstep. The G-7 summit in Japan in May focused on the threats posed by both China and Russia, Fox News reported at the time. Japan shares a maritime border with Russia above Hokkaido, Japan's northernmost prefecture. 
North Korea has also violated Japanese territorial sovereignty by launching missiles. Just last month, North Korea launched two ballistic missiles into the Sea of Japan.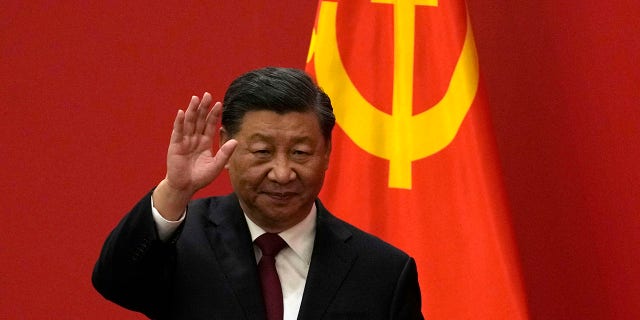 Japan drastically increased its defense budget in 2022 and announced in February that it would purchase 400 tomahawk cruise missiles from the U.S. This was in addition to Japan's move to work closer with the U.S., NATO and other Western nations.
Gatling said Japan being more proactive on the national defense front is "clearly in the interest of the United States [and] of Japan itself."
"Japan has the consensus to seek a counterstrike capability," Gatling said. "Heretofore, it only procured weapons consistent with a purely defensive role, meaning that the U.S. forces were completely responsible for any and all offensive measures if ordered. Now, with the Self-Defense Forces adopting long-range counterstrike weapons, in a contingency, Japan and the U.S. can divide the counterstrike missions."
"Such is clearly in the interest of the United States and, I would argue, Japan itself," Gatling added. "I believe the broad support required to reach a Japanese consensus to adopt such a posture is a major event in Japanese national defense that enhances the security of both Japan and the United States."
---