The Air France passenger was later informed that the blood also contained feces
By Michael Lee
---
An airline passenger aboard an Air France flight from Paris to Toronto was left in shock after discovering a large amount of blood near his seat and luggage shortly into the flight.
International journalist Habib Battah was flying with his wife and pet cats when he discovered blood on the carpet by his feet that had apparently come from a passenger on a previous flight, according to a report Wednesday from USA Today.
"I've lived through wars (and) I narrowly escaped the port explosion in Beirut," Battah said, according to the outlet. "I had never seen so much blood in Beirut, honestly, in all those events."
Battah said he noticed something amiss only 10 minutes into the flight when he started to smell what he described as a manure smell.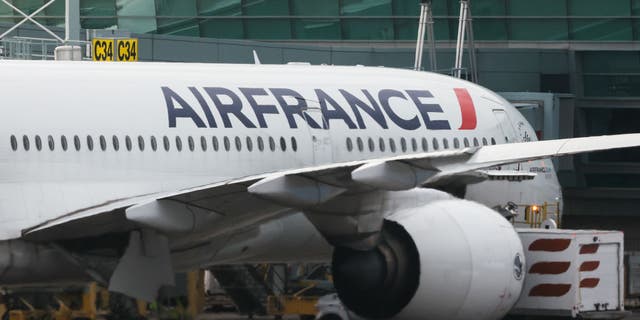 "I started smelling something, a manure smell, and I kept thinking, 'Oh no. It's the cats,'" he said.
However, a check on the cats, who were tucked under the seat in front of them, revealed an unexpected result. While the cats were fine, Battah noticed the ground underneath their carriers was wet, prompting him to ask a flight attendant for a tissue.
"I just wiped it, and it was blood red," he said, adding that he attempted to use more tissues when he noticed the backpack carrier was also wet.
"What the hell is going on? What's on my seat? What am I stepping in?" he recalled thinking. "And then the flight attendant just kind of said, 'Oh, somebody actually hemorrhaged on the previous flight, so it must be that.'"
"You could touch your mouth, your eyes and potentially infect yourself. You treat it as though it is a potential biohazard."— Dr. William Schaffner, professor of infectious diseases at Vanderbilt University Medical Center
Air France confirmed the medical emergency on a previous flight to USA Today, saying in a statement that "a customer became unwell on a flight from Paris (CDG) to Boston (BOS) on June 29 and soiled his seat."
The airline added that the passenger was not isolated, but that passengers in the immediate vicinity of the customer were nevertheless moved for their own comfort.
Once that flight landed in Boston, the passenger was treated by medical professionals.
As per procedure in this type of situation, a complete clean-up of the area was requested upon arrival in Boston, and the row of seats was made unavailable on the return flight," Air France said in the statement.
"A customer traveling on the next flight from Paris (CDG) to Toronto (YYZ) reported residual traces of blood on the floor, soiling his personal belongings," the statement continued. "The crew immediately took action to clean the carpet and installed blankets on the ground to avoid any further contact with the stain, while assisting the passenger in the cleaning of his belongings, providing him with suitable equipment such as sterile gloves and disinfectant wipes."
However, Battah claims that he did not receive much help from the crew, saying he was given a pair of gloves, wet wipes and two bottles of water. He was also given blankets to cover the blood, noting that there was "a millimeter of blanket between me and the blood for most of the flight." 
He also could not move to a different seat because the flight was full, but was advised by the crew to wash his hands.
"I'm learning that now, that it's a vector for pathogens and all that stuff," he told USA Today. 
Dr. William Schaffner, a professor of infectious diseases at Vanderbilt University Medical Center, told USA Today that the exposure to blood should be treated like a "biohazard" and that the crew should have taken care to make sure nobody else was exposed.
"You could touch your mouth, your eyes and potentially infect yourself," Schaffner said. "You treat it as though it is a potential biohazard."
The airline is continuing to look into the situation, and did contact Battah a few days later to inform him that the blood did not contain any infectious diseases.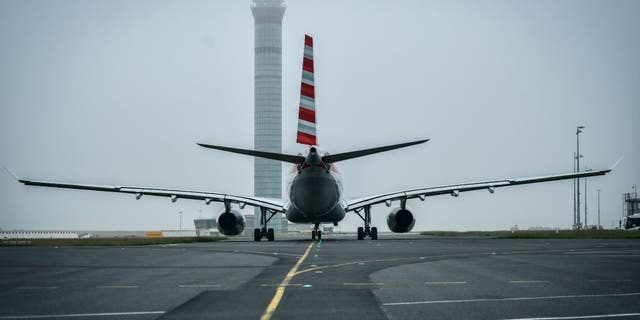 "They just casually kind of said, 'Oh, it was also feces,'" he said. "I was like wow, so I was actually touching not only someone's blood but someone's excrement," which he called "horrifying and gross."
Battah and his wife were also offered $500 vouchers by the airline, he said, a gesture he declined because it was only about 20% of what he paid for the flight.
"They said they're going to offer something else. We'll see,'" Battah said. "But I do feel like someone should be held accountable here." 
"Air France understands and regrets the inconvenience caused by this situation," the airline said in its statement. "The company's customer service has contacted the passenger concerned and offered a compensation. Air France reiterates its apologies to the passenger."
Air France did not immediately respond to a request for comment from Fox News Digital.
---