By Parham Ghobadi
Iranian security forces killed a teenage boy by firing a shotgun at him at point-blank range in the city of Mashhad, sources have told BBC Persian.
Abolfazl Adinezadeh, 17, skipped school to join anti-government protests on 8 October, but he never returned home.
Authorities have not commented. But his death certificate, obtained by the BBC, said he died as a result of liver and kidney damage caused by birdshot.
The sources cited a doctor as saying it was fired less than 1m (3ft) away.
"What crime had he committed, that you sprayed his stomach with 24 birdshot?" Abolfazl's father pleaded at his funeral, a video showed.
It was not until the next day that the education ministry telephoned and told them to pick him up from the local police station.
But when they got there, they were told that he was dead.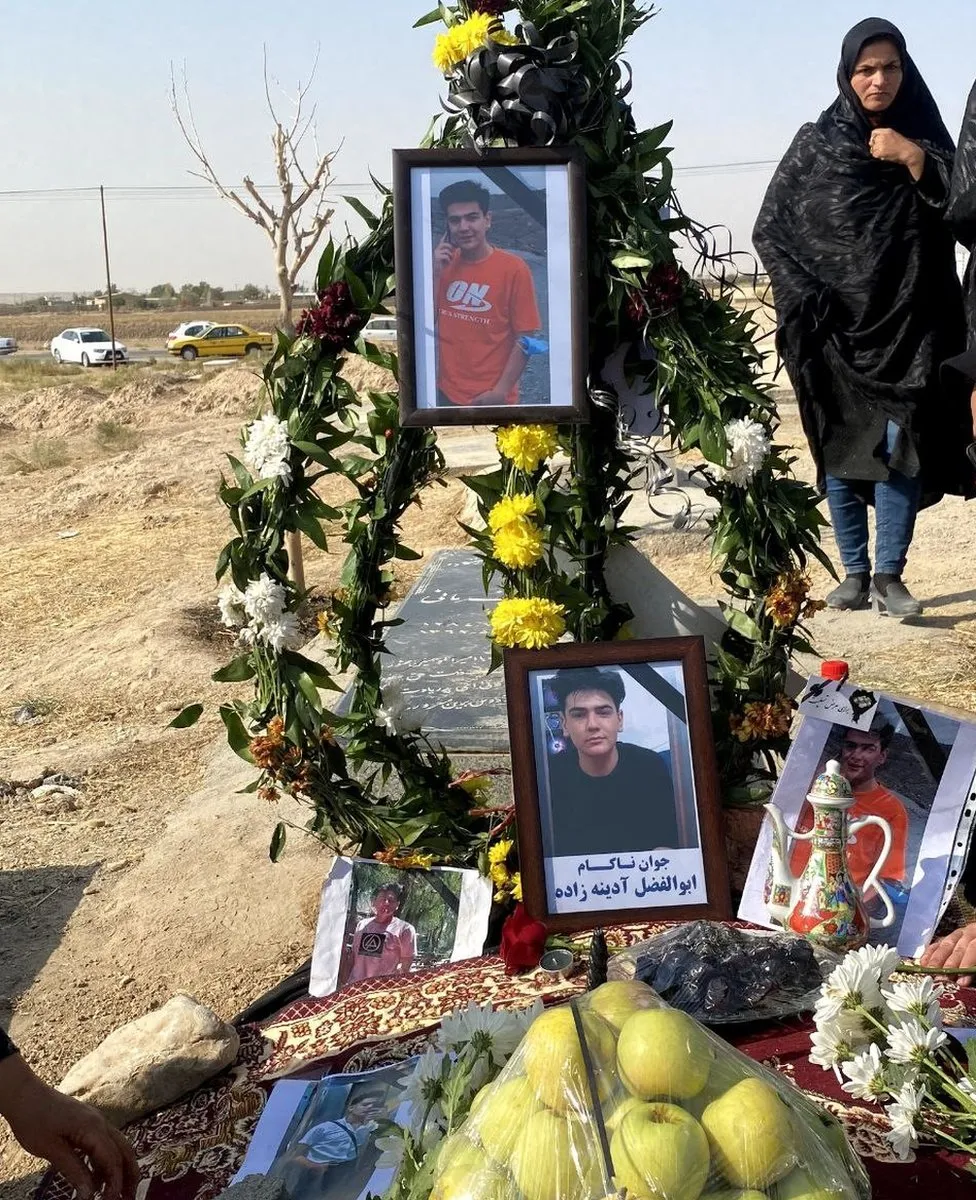 According to the sources who spoke to the BBC, Abolfazl's father received a warning at the police station: "You zip your mouth and do not talk to media."
According to the sources, the family was under pressure to admit that their son was a part of the Basij, an infamous paramilitary group that has a history of participating in the bloody suppression of protests.
Authorities claim that the "rioters" who killed Basij members and other security personnel during the recent unrest were supported by Iran's foreign adversaries.
According to the sources, plainclothes security guards were also present at Abolfazl's funeral, silencing grievers who wanted to vent their rage.
They claimed that while Abolfazl's aunt was holding a picture of him over his grave, a female agent allegedly grabbed the frame and hid it under her veil.
After the funeral, some mourners were stopped and instructed to remove the videos from their smartphones.
Abolfazl's mobile has not been returned to the family yet, the sources said.
Footage of Abolfazl Adinezadeh shows a happy teenager dancing and laughing all the time. According to the sources, he was known for making everybody smile.
After school, he worked until 22:00 at a shop fixing mobile phones.
Recently, he had become increasingly angry about corruption, the death last month of Mahsa Amini – the 22-year-old woman who fell into a coma after being detained by morality police – as well as the footage of other women being beaten and killed in the streets, the sources said.
Iran's Human Rights Activists News Agency (HRANA) estimates that 244 protesters, including 32 children, have been killed by security forces in the crackdown. It says more than 12,500 others have been detained, many of them young people and children.
---