Gang rape can carry sentences of up to 15 years in prison under Spanish law
By Emma Colton
---
Spanish authorities arrested six German tourists accused of raping an 18-year-old woman on an island renowned as a vacation destination. 
Police in Playa de Palma on Spain's Mallorca island arrested the six German tourists on Thursday after an alleged gang rape in a hotel room earlier that morning. The detained men are all between the ages of ​​20 and 21.
Mallorca is known for its Mediterranean beaches, wineries and nightlife, making it a top European tourist destination.
The female victim, who was also on vacation, and a group of her friends visited Playa de Palma Boulevard on Wednesday evening, which is known for its bar and nightclub scene. She met one of the German suspects and drank with him before going back to his hotel room, The Associated Press reported. 
She told police that she attempted to leave the hotel room, but the suspects prevented her from fleeing. Several of the suspects then allegedly raped the teenager. The incident occurred at about 3:40 am Thursday, according to the woman's statement to police.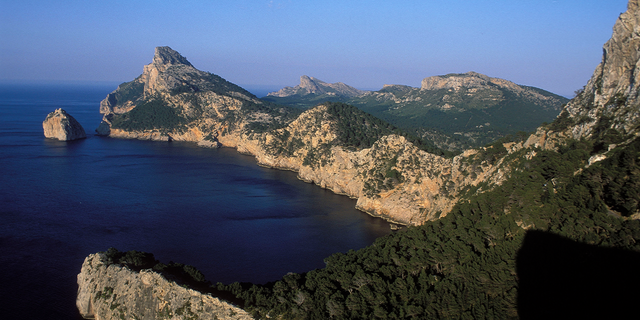 She was eventually able to flee and alerted a receptionist at the hotel, who called the authorities. 
Five of the men were arrested when police arrived. The sixth suspect fled the scene but was arrested later Thursday.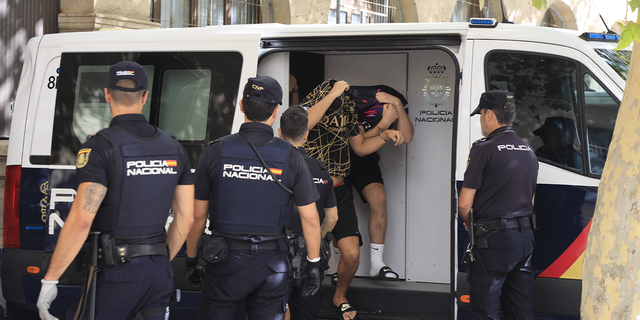 Gang rape can carry sentences of up to 15 years in prison under Spanish law. 
A British tourist was arrested in May at the Palma Airport in Mallorca on suspicion of raping his son's female friend and allegedly trying to flee the country, according to the Daily Mail. While another British tourist was arrested at the same airport last week on suspicion of raping his girlfriend in their hotel room on the island, The Scottish Sun reported. 
The Associated Press contributed to this report.
---