Erin Harris previously worked as senior vice president for Sean 'Diddy' Combs' business ventures
By Rebecca Rosenberg
---
The woman caught sparring with her husband's admitted mistress in a viral Las Vegas brawl is a decorated senior executive at LeBron James' tequila company, Fox News Digital has learned. 
Erin Harris, 42, is the accomplished chief marketing officer of Lobos 1707, a spirits brand launched in 2020 by the NBA star, his close friend, Maverick Carter, and other investors.
OnlyFans model Danielle Pertusiello, 24, who is shown in the footage with her skirt hiked up around her waist and her thong exposed, told Fox News Digital Harris was the aggressor in the July 9 fracas at the Encore at Wynn Las Vegas. 
"She hit me from behind," Pertusiello said. "I want people to know that she's not all about women empowerment. She's jumping little girls."
Harris, former senior vice president of rapper Diddy's Combs Enterprises, is active in social justice causes and has been outspoken about helping Black women succeed in business.
The tension between the women began four months earlier when Harris allegedly confronted the Instagram model over the phone, according to Pertusiello.
Erin Harris hired a private investigator who discovered her husband, Mike Harris, 51, was sleeping with Pertusiello, the OnlyFans model alleged.
The buxom brawler copped to the affair but remained defiant.
"I told her if it's not going to be me, it's going to be someone else," recalled Pertusiello.
Erin Harris could not immediately be reached for comment. Mike Harris denied the affair. "I have nothing to do with this," he said. "Two women got in a scuffle at a hotel. It had nothing to do with me."
A spokesperson for Lobos 1707 could not be reached.
Pertusiello said she was mostly unbothered that Mike Harris was married with children.
Besides, she said, she enjoyed the free vacations and shopping sprees courtesy of her lover, who's the CEO of a luxury athletic apparel company.
"He just, like, takes care of me," said Pertusiello.
Erin Harris, who was identified in the footage by two people, was in Las Vegas, along with James, to promote Lobos 1707 during the annual NBA Summer League event.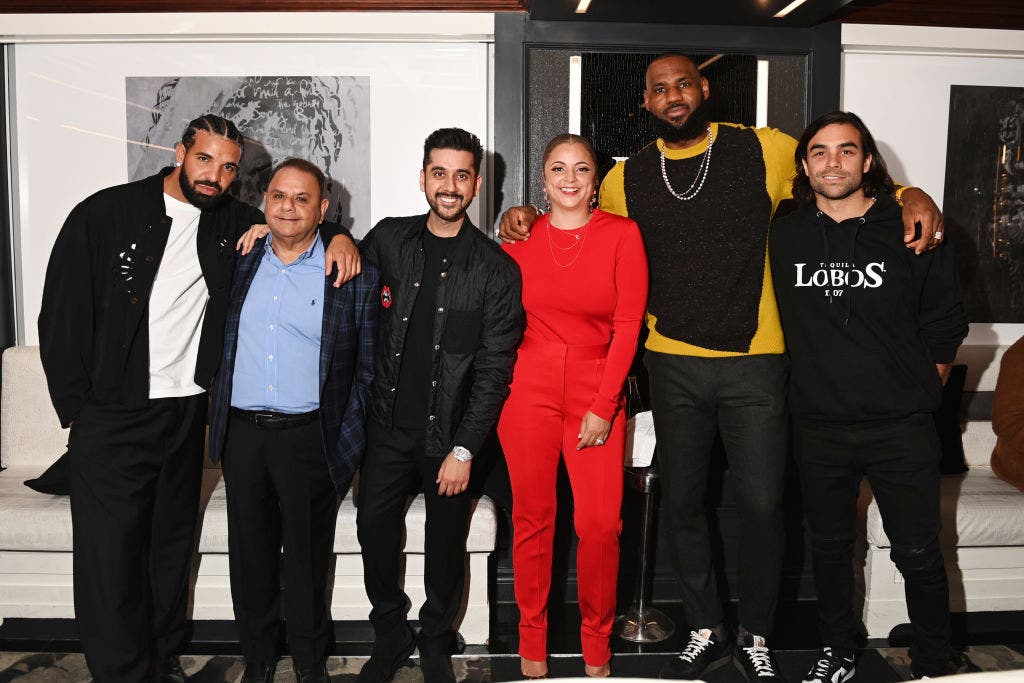 Pertusiello, who lives in Los Angeles, and her pal Amanda Collado, 29, were at a pool party at the Encore and went to the casino floor to use the bathroom.
Harris, who was with her friend, happened to recognize Pertusiello from behind and allegedly attacked her, according to Pertusiello.
The casino's security video, however, offers a less dramatic narrative. Harris and her friend are seen tapping Pertusiello and Collado on the shoulders, according to a report from the Las Vegas Metropolitan Police Department.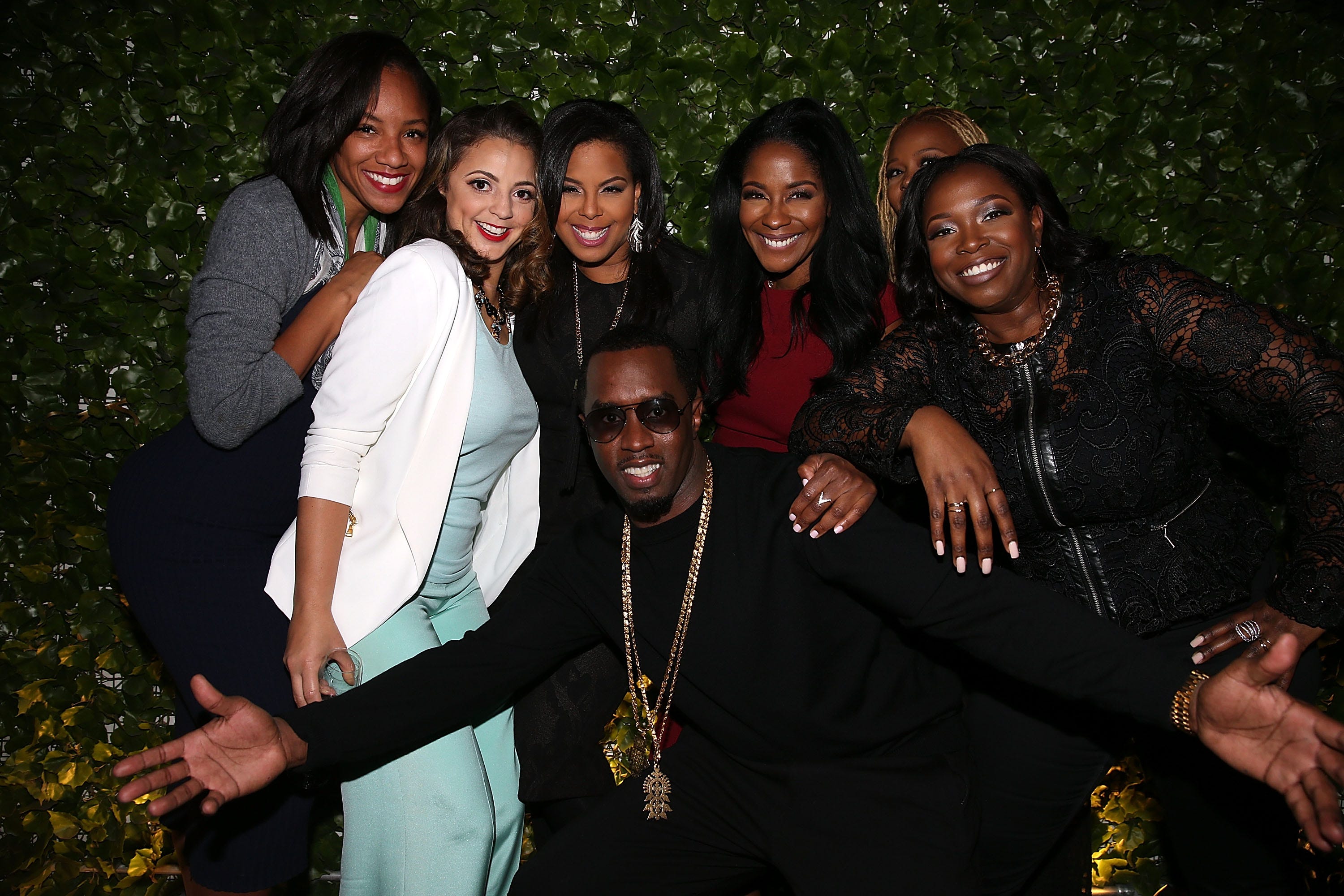 The two short clips that went viral begin mid-fight and only last a total of 35 seconds.
Pertusiello and Harris' friend, wearing a halter top and jean shorts, are shown battling on the floor as a bystander restrains Harris, who is clad in a cream-colored sweatsuit and sunglasses.
"I went for her friend because Erin was getting held back by a guy," Pertusiello said. 
That's when Harris can be seen darting behind the two women wrestling on the floor and allegedly striking Collado in the face.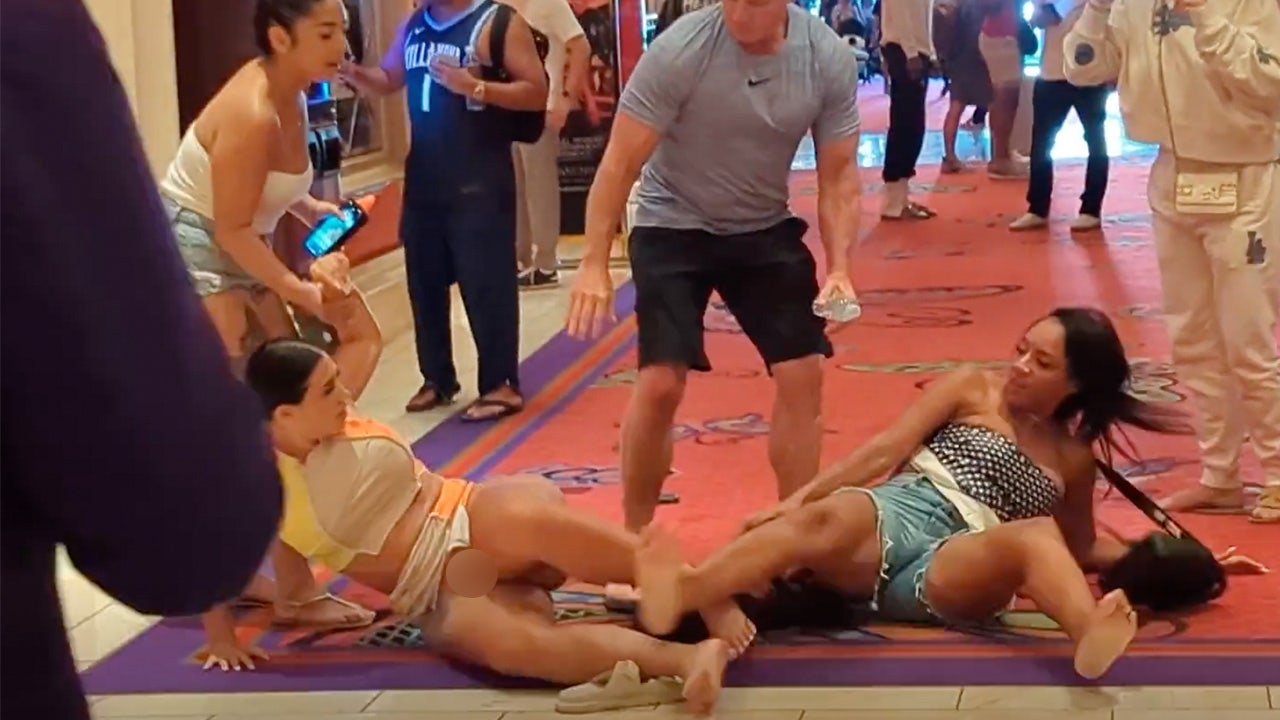 The bystander then pins Harris and her friend against a wall as Pertusiello brandishes a hot pink, stiletto flip-flop. 
The police report says security arrived and separated the combatants. 
The second clip begins after Pertusiello and Harris slip by security and start tussling again.
"That's when I went for Erin," admitted Pertusiello, who can be seen shoving her romantic rival into a motorized scooter before dragging her off of it. 
A security guard finally tackles Pertusiello to the floor. She and Collado were issued citations for disorderly conduct.
Erin Harris left the hotel a day early out and didn't answer calls from police who were trying to interview her, according to the incident report.  
The melee didn't appear to get in the way of business. One day after the skirmish, the tequila company's Instagram page featured a snap of James posing with a limited edition bottle of Lobos 1707.
Ashley Papa contributed to this report. 
---