Custer Gallatin National Forest closes Buttermilk Trail area following discovery near West Yellowstone
By Greg Norman
---
A woman has been found dead in Montana following a suspected encounter with a grizzly bear near Yellowstone National Park, officials say. 
The grim discovery was made Saturday morning along the Buttermilk Trail west of West Yellowstone, according to Montana Fish, Wildlife & Parks. 
"Investigators confirmed grizzly bear tracks at the scene, and the investigation is ongoing," the agency said in a statement, noting there was an "apparent bear encounter." 
It added that "[t]he Custer Gallatin National Forest has issued an emergency closure of the Buttermilk area for human safety" and to "please avoid the area." 
Montana Fish, Wildlife & Parks also said that "grizzly bear populations have expanded" in the state in recent years and those venturing outdoors should know how to use bear spray, travel in groups during daylight hours and "[w]atch for signs of bears such as bear scat, diggings, torn-up logs and turned over rocks, and partly consumed animal carcasses." 
The identity of the woman was not immediately available. 
Her death comes after a woman from Arizona was injured in Yellowstone National Park following an encounter with a bison. 
Last Monday, Chris Whitehill said his vacation there "took a turn for the worst" when a bison charged his fiancée, tossing her as high as 10 feet in the air.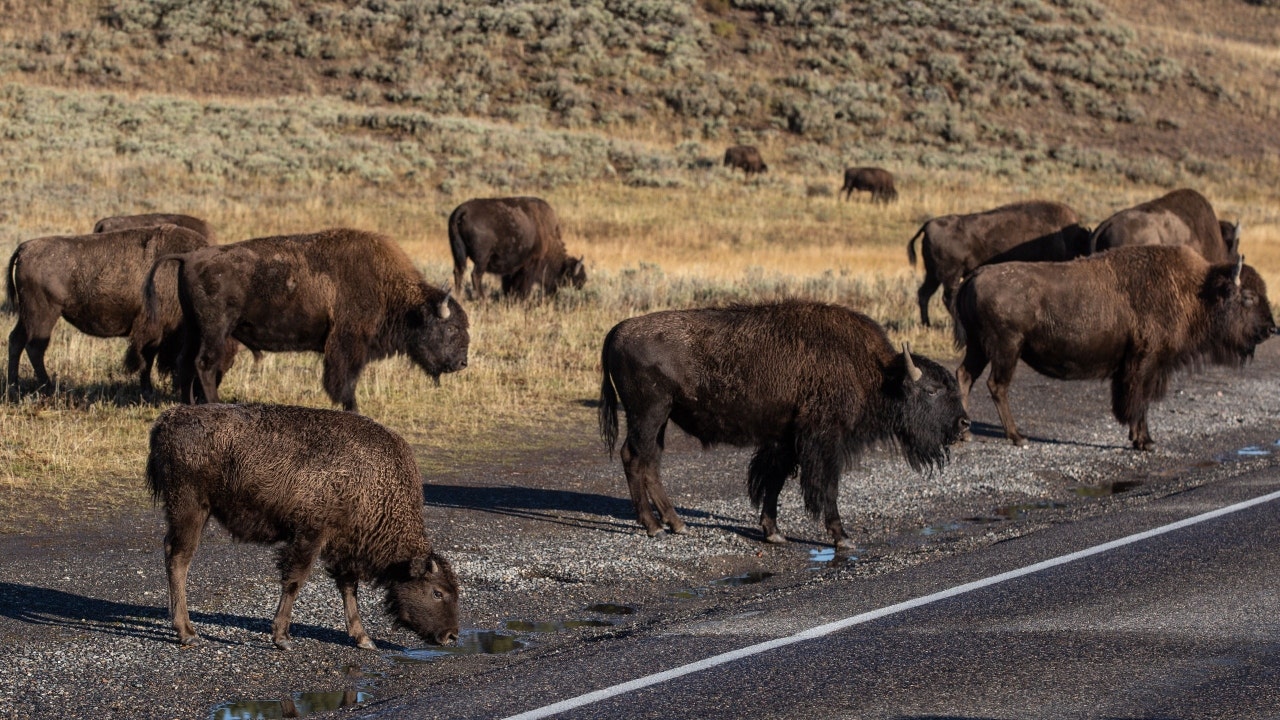 Whitehill told FOX10 Phoenix how the first day of his trip with fiancée Amber Harris started out beautiful as the couple got coffee and walked through a field near the Lake Lodge Cabins on the north shore of Lake Yellowstone. 
Then, the Phoenix couple spotted two bison about 50 to 60 yards away. 
"[One bison] scratched at the ground and I started screaming and yelling and trying to distract him, and he charged at Amber, hitting her square in the abdomen," Whitehill said. "I looked over my shoulder, and she was 8 to 10 feet in the air and landed right on her back."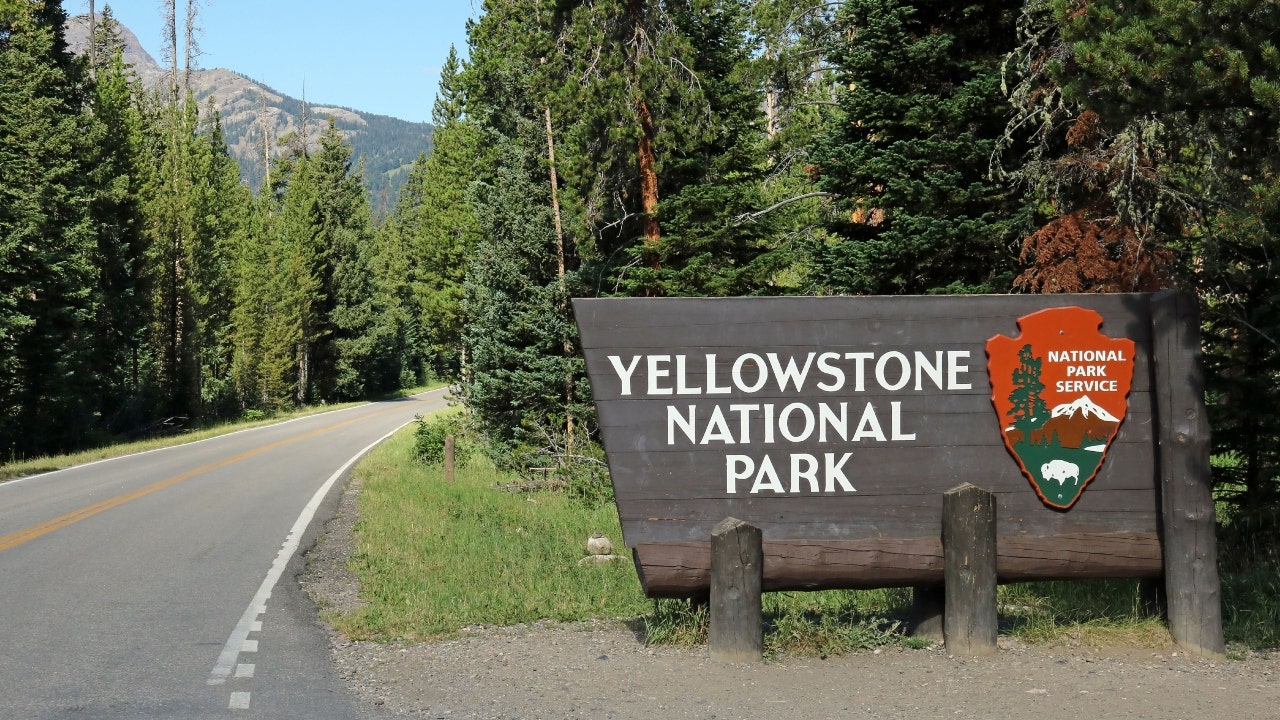 Whitehill said Harris suffered seven fractured vertebrae and two partially collapsed lungs. She was airlifted to Eastern Idaho Regional Medical Center.  
Fox News' Stephen Sorace contributed to this report. 
---