Jean-Pierre says the White House condemns antisemitism
By Chris Pandolfo
---
The White House would not outright condemn Rep. Pramila Jayapal, D-Wash., by name Tuesday after the progressive lawmaker received backlash for accusing Israel of being a "racist state." 
White House press secretary Karine Jean-Pierre went back and forth on Jayapal's comment with Fox News' Jacqui Heinrich during Tuesday's press briefing. Heinrich pressed the White House on whether President Biden planned to address the issue in his meeting with Israeli President Isaac Herzog or call with Prime Minister Benjamin Netanyahu, but Jean-Pierre gave a foggy answer.
"I mean, the president has been very clear, right? And I kind of stated this, at the beginning, the United States and Israel's relationship is a special one. There's a special bond, there's a commitment. And it is a commitment to Israel's right to exist, Israel's security and its legitimacy," Jean-Pierre said. 
"They're going to have a conversation on how we continue to grow that special relationship. As I just laid out, 75 years of Israel's independence is being celebrated this year and we think it's important to continue that relationship," she said, sidestepping the question about Jayapal's comment.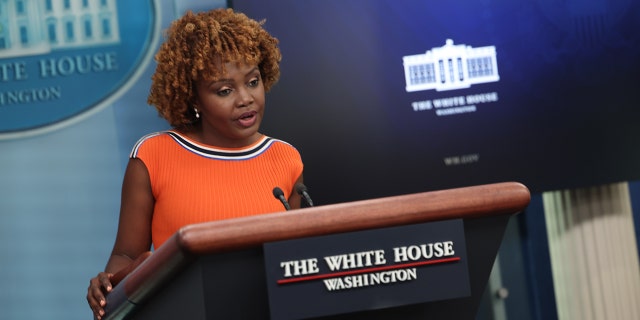 Over the weekend, Jayapal, who leads the Congressional Progressive Caucus, was slammed for comments she made at the Netroots Nation Conference in Chicago that critics said were antisemitic and anti-Israel. 
"As somebody who's been in the streets and participated in a lot of demonstrations, I want you to know that we have been fighting to make it clear that Israel is a racist state, that the Palestinian people deserve self-determination and autonomy, that the dream of a two-state solution is slipping away from us, that it does not even feel possible," Jayapal said in response to an outburst from pro-Palestinian protesters.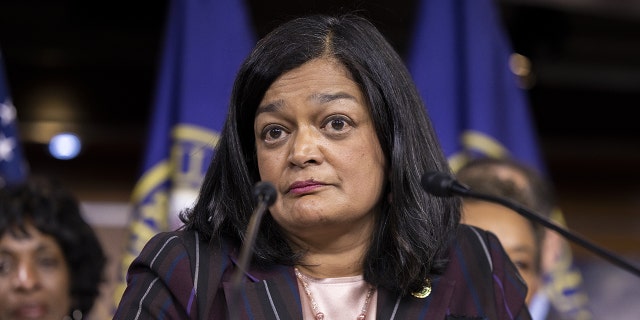 "It is people that are literally trying to make sure that we do not take the positions we take, that the rest of the progressive caucus has been pushing and pushing," she added.
Jayapal's comments were swiftly condemned by pro-Israel Republicans, and she backtracked Sunday afternoon in a statement endorsing a two-state solution to the Israeli-Palestinian conflict – though she still accused Netanyahu's "extreme right-wing government" of pushing "outright racist policies."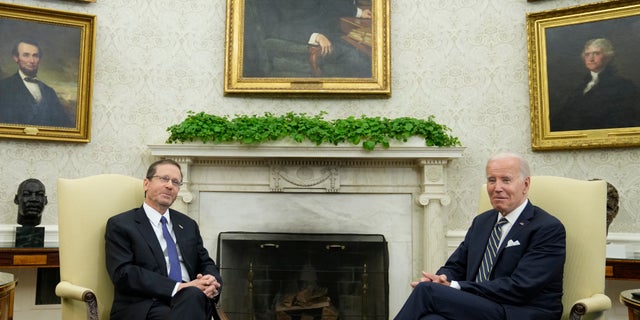 Asked about the controversy Tuesday, National Security Council spokesman John Kirby said the White House was glad Jayapal apologized. But when Heinrich followed up with Jean-Pierre on whether the White House condemned Jayapal's comments, Jean-Pierre would not give a direct yes or no.
"If anytime anti-Jewish hatred is said, that is antisemitism, and we find it to be unacceptable. But at the same time, we think it's important that the congresswoman did indeed apologize for her comments, and we're glad to see it," Jean-Pierre said.
"We have been very clear any time Israel is singled out with anti-Jewish hate, which is indeed antisemitism, it is unacceptable," she added. "You have an administration that has put forth a comprehensive plan to counter antisemitism, something that we have not seen in this way from any other administration. That shows the president's commitment to the issue." 
---