Yonkers Detective Sgt. Frank Gualdino 'lived his life committed to a career, city and family he loved,' police said
---
A teenage BMW driver was "criminally negligent" when he killed a New York detective affectionately known in the department as "Furby," prosecutors said.
Yonkers Detective Sgt. Frank Gualdino, 53, was only eight months away from retirement when a 16-year-old driver with a learner's permit lost control of his car, crossed double yellow lines and smashed head-on into Gualdino's car.
That was back on Dec. 1, 2022 in Westchester County, New York, a bordering suburb of New York City. Gualdino was rushed to a hospital, where he died from his injuries. He left behind his wife of nearly 30 years and two children. 
"To say that this situation has been painful and difficult from day one through today is an understatement. Although this is the first step towards closure for all involved," Yonkers Police Commissioner Christopher Sapienza said in a statement.
The driver was arrested, and a grand jury indicted him on a felony charge of criminally negligent homicide. 
Local newspaper The Journal News noted the teenager was brought into court with Gualdino's handcuffs.
"My office has been committed throughout this nearly year-long investigation to seeking accountability in this tragic and devastating incident that took the life of Detective Sgt. Gualdino," Westchester County District Attorney Mimi Rocah said in a statement.
The teenager's lawyer, Peter Tilem, noted the charge is the lowest felony level in New York State and says the charge shows his client was acting recklessly or driving under the influence and said the case should be moved to family court.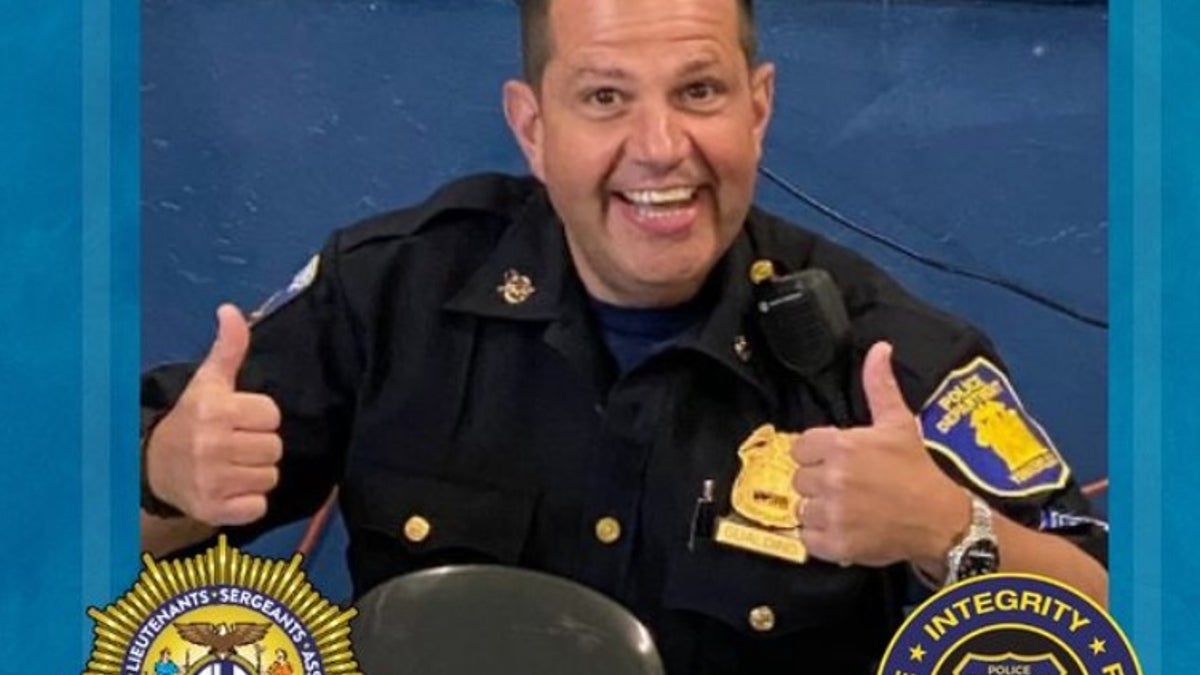 "It's a tragic situation with no winners," Tilem said.
"An innocent public servant lost his life … but not every accident should result in a criminal prosecution," he told Fox News Digital. "Someone died, and there should be consequences, but not criminal consequences."
The teenager was charged as an adolescent offender and arraigned Tuesday in Westchester County Court. He was also injured during the crash. 
Bail was set at $5,000 cash or $10,000 bond, and he's scheduled to return to court Dec. 15.
The teenager reportedly only had his driver's permit during the collision, which happened at 3:35 p.m. Dec. 1, 2022. 
A driver with only a permit is only allowed to drive between 9 a.m. and 5 p.m. with a supervisor at least 21 or older. It's unclear if there was a supervisor in the car at the time, according to the NYS DMV.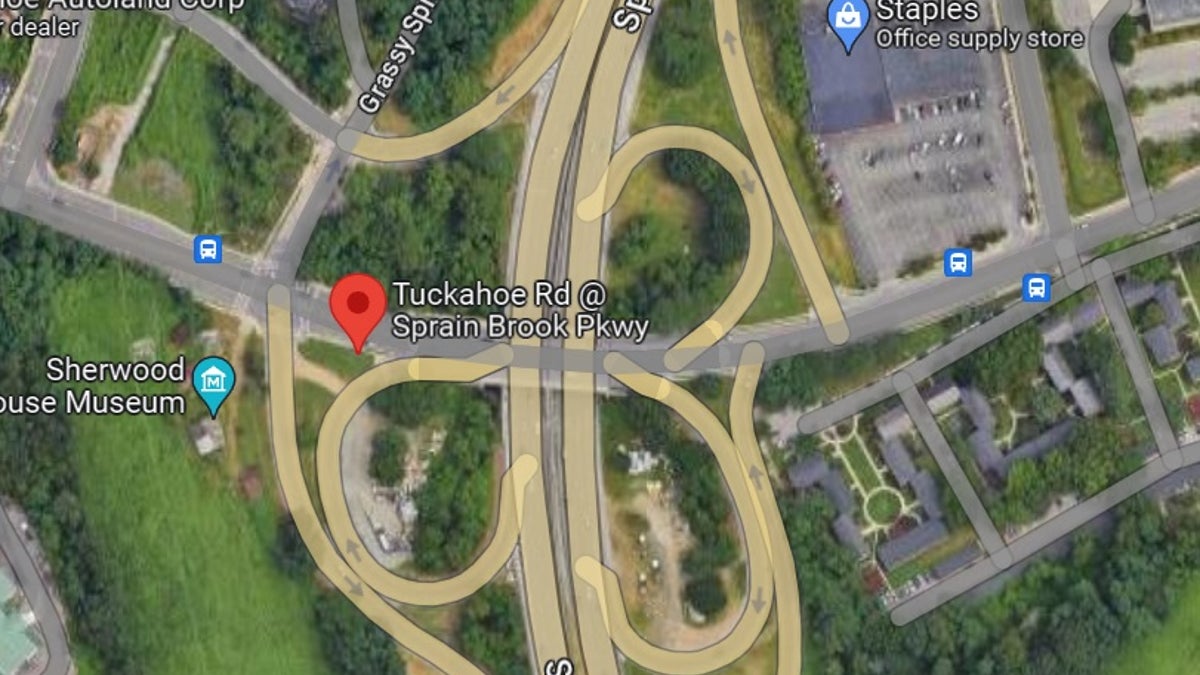 Remembering Det. Gualdino
Gualdino was a Yonkers local his whole life, attending high school in the city, which borders the Bronx, and Westchester Community College to "pursue his life-long dream of becoming a cop," according to the Yonkers Police Department. 
He spent four years in the New York Police Department's Transit Bureau before joining the Yonkers Police Department in 1998 and carried out a number of tasks over the next 24 years. 
"Frank lived his life committed to a career, city and family he loved and received astounding love in return," the Yonkers Police Department said in a statement.
"The deep connections he forged on the job were an integral part of his life, as well as that of his family. Frank exuded love for his family in innumerable ways, one being a loyal supporter of his daughter's college football team, the Holy Cross Crusaders."
He was due to retire in August. He was posthumously promoted to detective sergeant. 
---