Trump is in New York for a civil, non-jury trial after a judge ruled he committed fraud
By Brooke Singman
---
Former President Trump defended his business and his name Monday morning before the "disgrace" of a civil trial against him stemming from "corrupt" New York Attorney General Letitia James' lawsuit, saying his financial statements are "phenomenal," and blasting the "rogue" judge presiding over the proceedings for interfering in the 2024 presidential election.
The former president, who currently leads the 2024 Republican presidential primary field by a massive margin, arrived in court in Lower Manhattan Monday morning for a non-jury trial, presided over by Judge Arthur Engoron, after a New York State Appeals Court rejected Trump's request to delay the civil trial.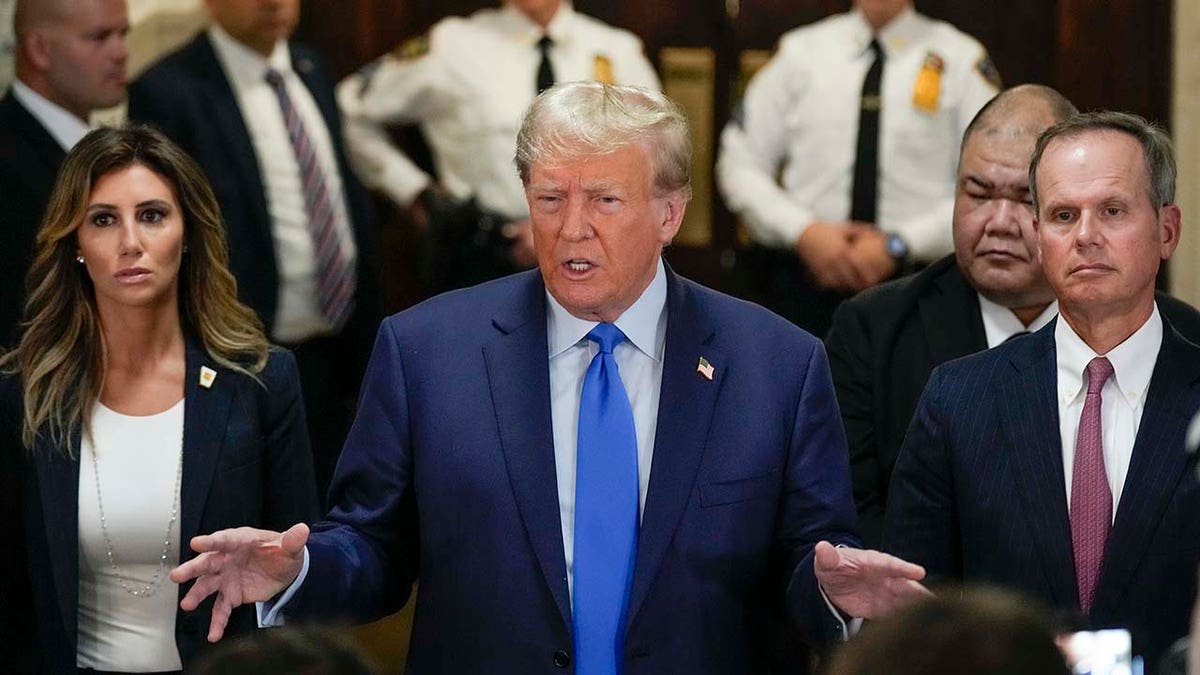 Engoron last week ruled that Trump and the Trump Organization committed fraud while building his real estate empire by deceiving banks, insurers and others by overvaluing his assets and exaggerating his net worth on paperwork used in making deals and securing financing.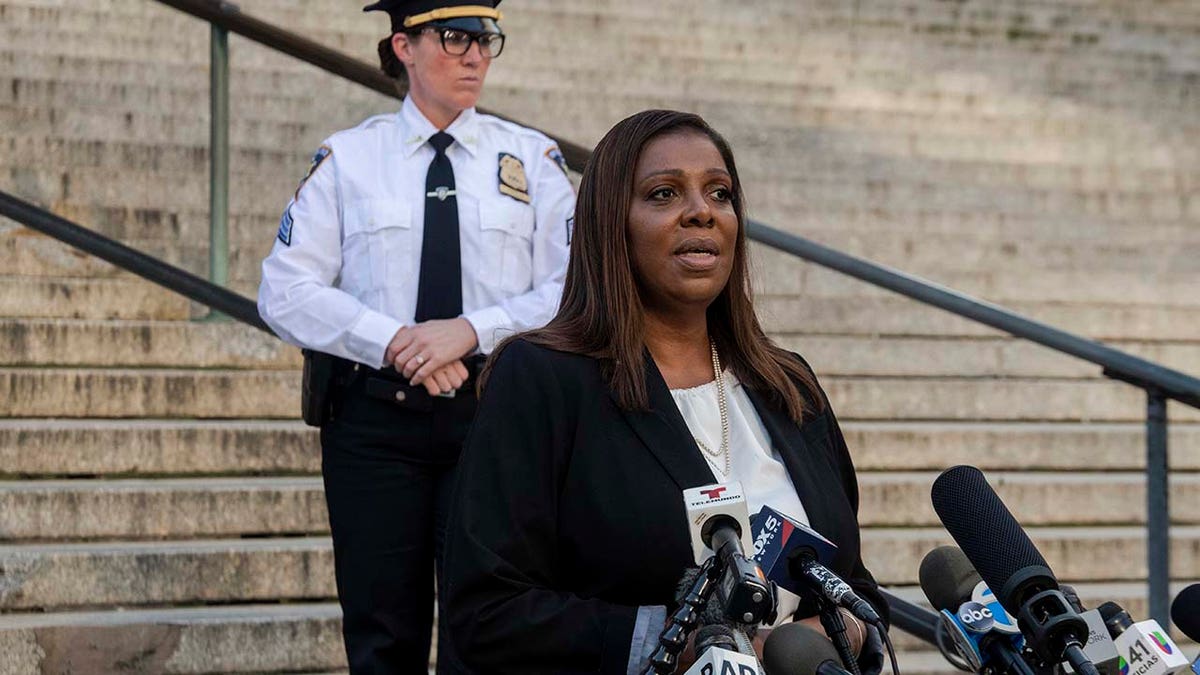 Engoron's ruling comes after James sued Trump, his children and the Trump Organization, alleging that Trump "inflated his net worth by billions of dollars" and said his children helped him to do so.
Trump, speaking to reporters before entering the courtroom, blasted the trial as "a continuation of the single greatest witch hunt of all time."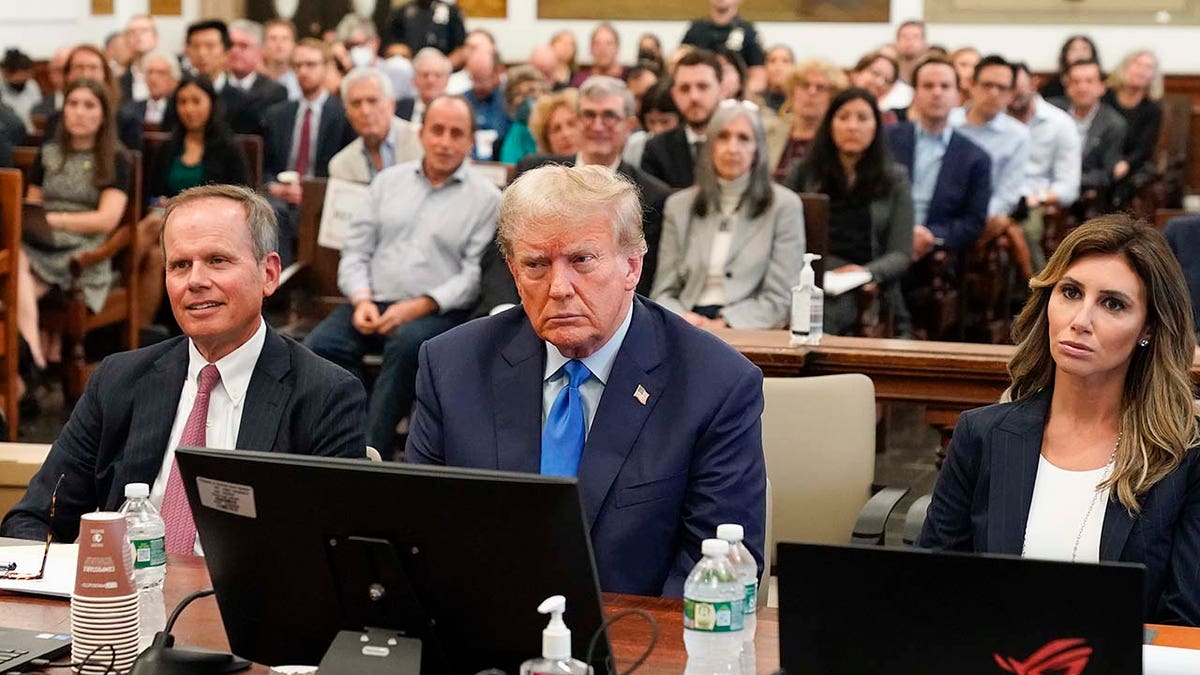 "We have a rogue judge," Trump said. "We have a racist attorney general who's a horror show, who ran on the basis that she was gonna 'get Trump' before she even knew anything about me–she used this to run for governor she failed in her attempt to run for governor…she came back and she said, 'well, now I'll go back to get Trump again and this is what we have." 
"It's a scam. It's a sham," Trump said. "Just so you know, my financial statements are phenomenal." 
Trump said "no bank was hurt–they don't even know why they have to be involved."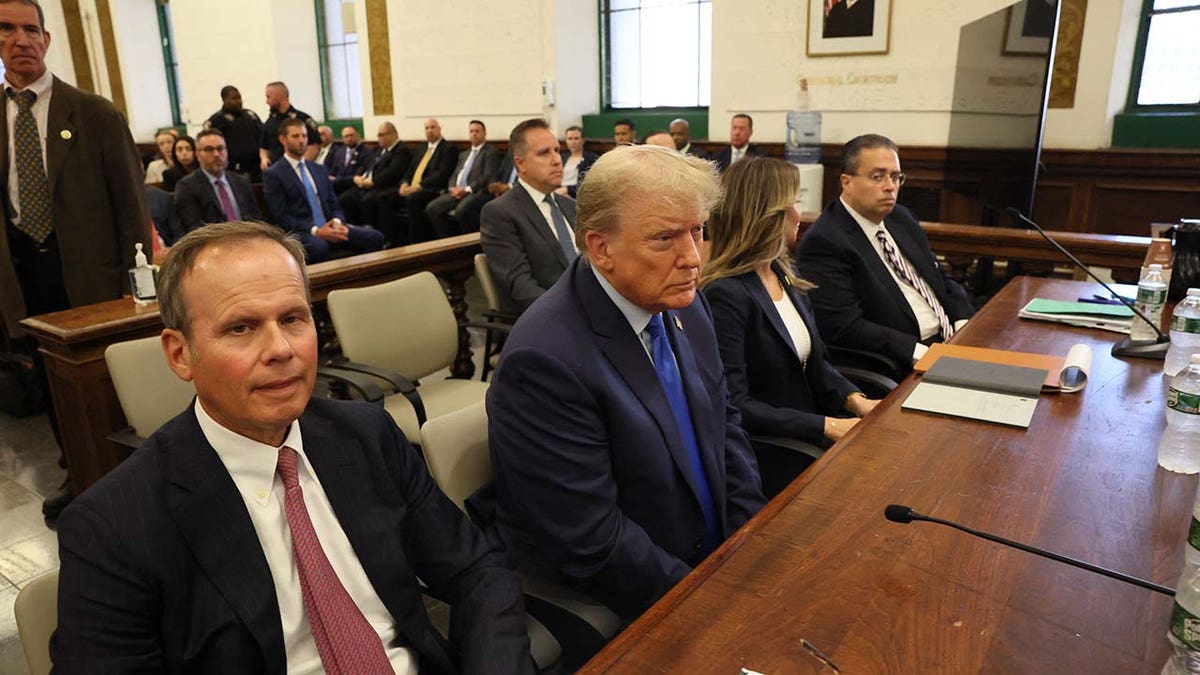 "They've so testified," Trump said. "They can't believe they're involved because they were paid back on time, there were no defaults there were no problems, and it was like a perfect client." 
Trump said while James has focused on his businesses and his family, "people are being murdered all over the sidewalks of New York."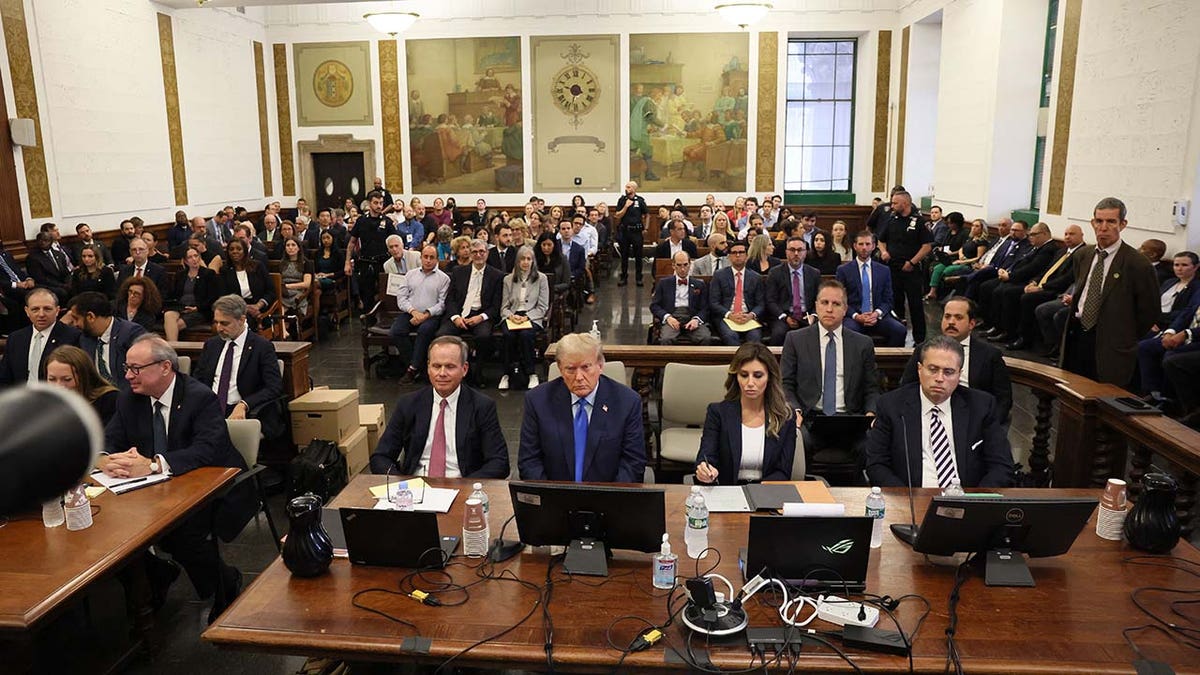 "There was no victim here–the banks were represented by the best, biggest, most prestigious law firms in the state of New York– actually in the country, some of the biggest law firms," Trump said. "The banks got back their money, there was never a default, it was never a problem everything was perfect. There was no crime." 
Trump went on to say that "the crime is against me because we have a corrupt district attorney. We have a corrupt attorney general." 
"And it all comes down from the DOJ to totally coordinate this in Washington, because I'm the leading candidate and leading Biden by ten points, and I'm leading the Republicans by 50 and 60 points," Trump said, pointing to presidential primary polling. "This has to do with election interference, plain and simple." 
Trump took a swipe at Biden, saying the nation is in "serious decline" and is being run by a man "who has no clue." 
"So what we have here is an attempt to hurt me in an election," Trump said. "This has never happened before." 
Reflecting on the four criminal indictments he has faced this year, Trump said: "The president of the United States–you leave your office and get indicted. And the reason I got indicted was that I ran."
"If I didn't run, I'd be sitting right now on a beach like Biden does every time," he said. "So very simply put, it's a witch hunt. It's a disgrace." 
Trump said James waited for "right in the middle of my campaign" to bring the lawsuit, just like "the other trials and indictments." 
"It's all run by the DOJ, which is corrupt in Washington. Everything goes through them. They're all corrupt people," he said. 
"Frankly, our country is corrupt, and that's one of the reasons I'm running," he continued. "We're going to straighten it out." 
---