Temperatures in Harlingen topped 100 degrees on Wednesday
By Bradford Betz
---
A baby was rescued from a searing hot car in southern Texas earlier this week after the kid's family accidentally left the keys in the vehicle.
Footage of the rescue taken by a bystander shows the scene unfolding in the parking lot of an HEB in Harlingen, which is at the southernmost tip of Texas.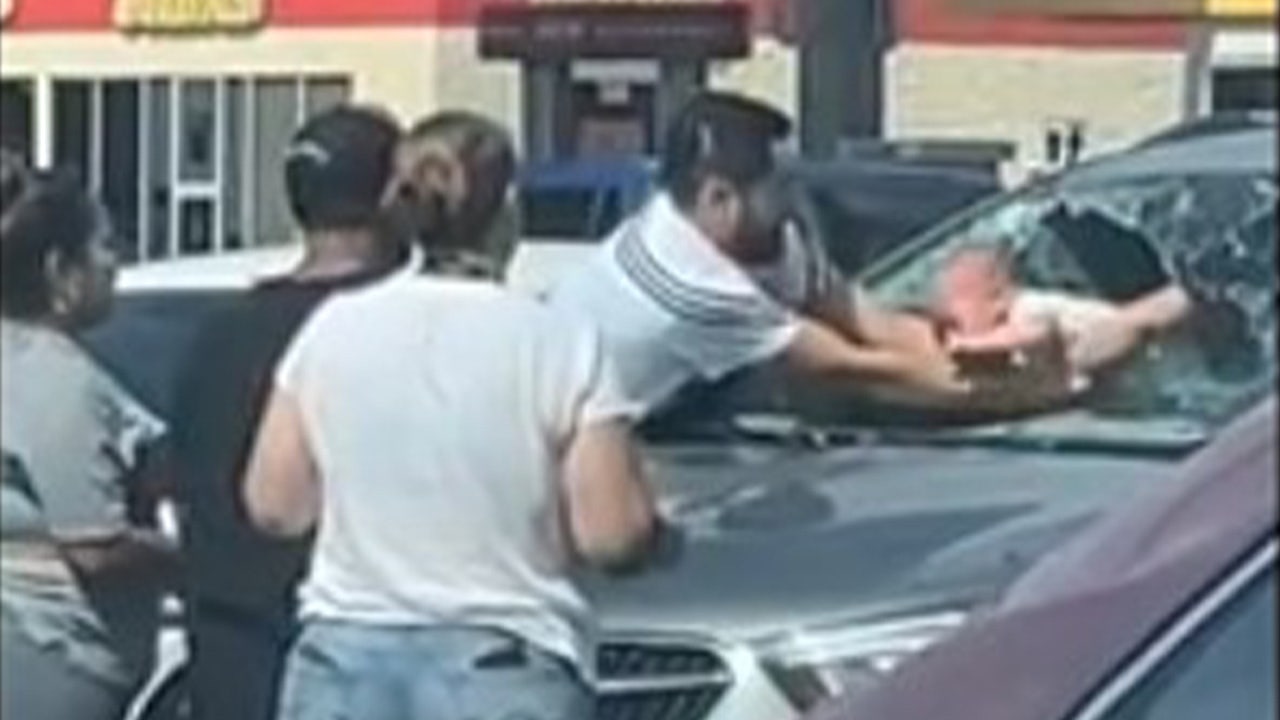 A crowd can be seen surrounding the vehicle, working together to smash the front windshield with various instruments. 
The bystander who filmed the scene told outlets that what was not recorded was a woman who climbed through the broken front windshield to reach the baby and hand the child out. 
The heat index for that day was more than 100 degrees. 
It was not clear how long the child was in the vehicle before being rescued. According to the National Highway Traffic Administration, it takes just 10 minutes for a car to heat up by 20 degrees. 
Children's body temperature rises three to five times faster than adults. When children are left in a hot vehicle, the situation can quickly become dangerous. 
---