Waukesha school board members in March blocked elementary school students from performing the song at a spring concert, deeming it too controversial
By Joshua Q. Nelson
---
A Wisconsin school board fired first-grade teacher Melissa Tempel on Wednesday after she tried to include Miley Cyrus and Dolly Parton's song, "Rainbowland," in a concert back in March.
"Rainbowland" describes a fantasy where everyone gets along. 
The Waukesha-area Heyer Elementary School received backlash after first-grade students, who had planned and rehearsed the song to perform among a set list of songs at an upcoming concert, came home disappointed that the song had been cut.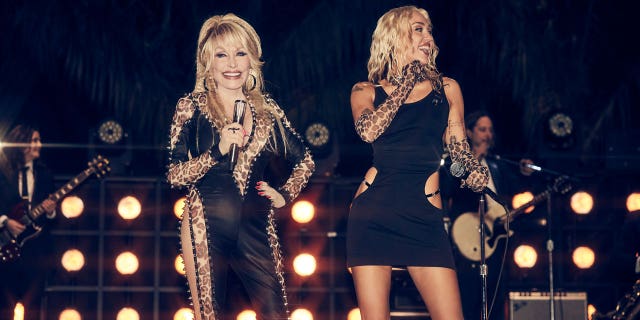 Waukesha school board members in March blocked elementary school students from performing the song at a spring concert, deeming it too controversial.
Waukesha school district officials confirmed to a local outlet, WISN 12 News, that Tempel was placed on leave on April 3.
WISN 12 News also reported that Superintendent James Sebert sent a letter in May recommending to the Board of Education that she be terminated from her position.
Tempel had to undergo a hearing with school officials to discuss her termination.
According to Tempel's lawyers, the school teacher's venting on social media violated board policy because she did so before discussing her grievances with supervisors. 
"My first graders were so excited to sing Rainbowland for our spring concert but it has been vetoed by our administration. When will it end?" Tempel tweeted on March 21st.
During the hearing, they argued that her social media posts were a practice of free speech rights.
Superintendent James Sebert told WISN 12 that her social media posts "brought negative attention to the school district."
"Ms. Tempel deliberately brought negative attention to the school district because she disagreed with the decision as opposed to following protocol and procedure and I believe that behavior is intolerable," he said.
"I thought that the fact that the tweet that I made, that 'Rainbowland' wasn't going to be allowed, was something that the public would be really concerned about and that they would be interested in knowing about it," said Tempel.
Tempel was reportedly fired for violating three school policies after venting online about the decision to ban her students from performing the song at a spring concert.
The hearing reportedly drew in protestors from both sides.
Tempel took to Twitter to announce her termination. 
"Today I was fired for tweeting that first graders couldn't sing Rainbowland by @MileyCyrus featuring @DollyParton. Tonight I have an achey breaky heart but tomorrow I'm gonna get up and keep fighting for what is right. Thanks for all the love!" Tempel tweeted.
Sebert sent Fox News Digital a statement saying that the decision was not based on Tempel's choice to include the song in the concert back in March.
"Despite allegations otherwise, the Board's decision was not based upon any prohibited basis, particularly Ms. Tempel's right to free speech under the First Amendment of the Constitution," he said.
Sebert added, "The Board found that Ms. Tempel did not follow Board Policy on multiple accounts, which resulted in considerable disruption to the District. The decision of the Board was not about any particular song, that may or may not have been selected for a concert, but the process by which an employee goes about expressing their concerns in a productive manner in accordance with Board Policy."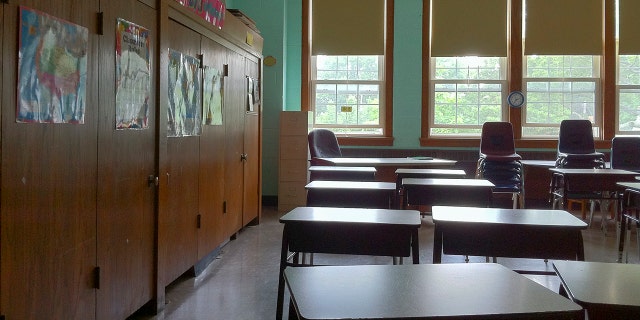 He went on to say that the testimony Tempel's testimony and evidence presented during the hearing demonstrated that she "repeatedly misstated the circumstances of her supervisor's decision, leading to substantial liability to the District, disruption to the learning environment, and threat of harm to the welfare of students and staff." 
"The Board takes very seriously the right of all people to speak freely and further acknowledges that discourse and debate are an important part of a free society. However, the District has an obligation to enforce Board policies that apply reasonable boundaries to employee speech when it adversely affects the learning environment," Sebert said.
Fox News Digital reached out to Tempel for comment. She offered this statement: 
"I'm devastated that the board decided to terminate my contract and remove me from my classroom, but I am a teacher at my core and no school board can take that away from me. Outside my working hours I'm a citizen teacher with First Amendment Rights.I'm dedicating my energy into raising awareness about the transphobic, homophobic, racist policies that artificial groups like Moms for Liberty have put into place in our public school districts." 
Fox News' Taylor Penley contributed to this report.
---