Court records show Jesse Lee Calhoun once resisted arrest by choking a police K-9 and kicking an officer
By Michael Lee
---
A man suspected of killing four of the six women recently murdered in the Portland area had previous run-ins with the law, including an incident during which he allegedly attempted to choke a police K-9.
Jesse Lee Calhoun, 38, is reportedly the person of interest in the string of four deaths and is now in custody, according to KOIN, which also reported Calhoun had several other clashes with the law in his past. He was released from prison early under a law signed by former Oregon Gov. Kate Brown.
Oregon Department of Corrections records show Calhoun was charged with three counts of unauthorized use of a vehicle, one count of assaulting a public safety officer and one count of first-degree burglary in 2019. 
Court documents from the case reveal SWAT teams' attempts to arrest Calhoun at his home were met with resistance. He allegedly attempted to choke a police K-9 and repeatedly kick an officer.
Calhoun was initially supposed to get out of prison in June 2022 but was released under an order that granted clemency to offenders meeting certain criteria in July 2021.
"I am absolutely horrified for the victims, their families and all those who have experienced these losses," Brown said in a statement, according to KOIN.
Calhoun also served time in prison from 2009 until 2011 on a fourth-degree assault conviction.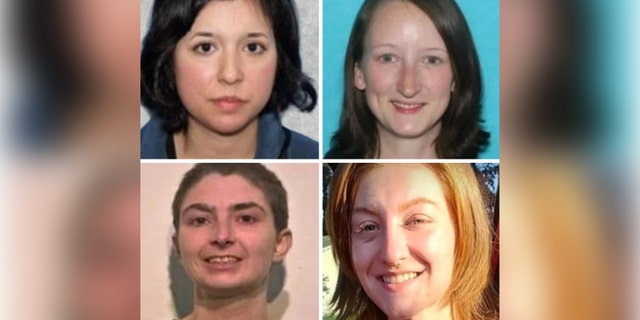 He is in custody after current Gov. Tina Kotek received a request to revoke his clemency, putting him back in prison with a potential release date of June 9, 2024.
Calhoun has not been charged in the deaths of the four women.
---