The South Dakota Freedom Caucus is 'challenging the constitutional authority of Gov. Noem's executive agencies'
By Brianna Herlihy
Governor Kristi Noem, R-S.D., is under fire from some of her home state Freedom Caucus members, who claim that by avoiding some of the legislative process, Noem's office "overstepped" its constitutional authority. One state lawmaker claimed that it might make her 2024 presidential run more difficult.
"A battle has ensued in the South Dakota Legislature, and tensions are escalating," the South Dakota Freedom Caucus said in a statement last week.
The group is contesting Gov. Noem's executive agencies' constitutional right to sponsor bills in the state legislature.
The lawsuit claims that Noem and her agencies "overstepped their authority" by taking advantage of a legal loophole that permits agencies to introduce bills without a legislative sponsor. Some Republicans in the state contend that this practice frequently veers into an area that should be under the control of elected officials.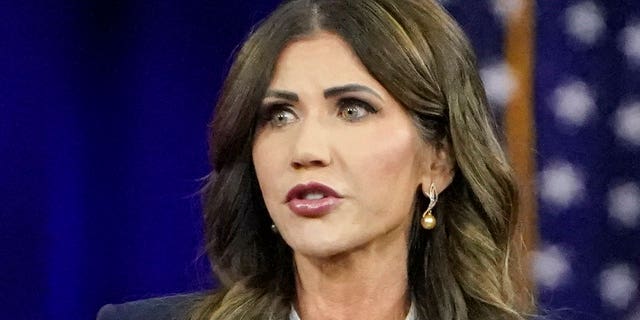 The issue came to a head for the group last week when the state's Department of Labor and Regulations introduced two bills with the Commerce and Energy Committee without any legislative sponsor. The chairman of that committee, instead of first putting the measure to a committee vote, simply sent the bill to the House floor for a full vote without committee consent.
Rep. Tina Mulally, treasurer of the Freedom Caucus, argued in a committee hearing this month that both bills were being sponsored by an executive agency that lacked constitutional lawmaking authority and said the move circumvents the power of the legislature.
---
---
"The governor and the executive agencies seem to conveniently forget we have three branches of government, not one," said Mulally, who argued against the bills in a committee hearing. "It's the difference between a Republic and a despotism."
Both of those bills — HB 1011 and 1012 — ultimately passed the House, and HB 1011 with unanimous Freedom Caucus support.  Rep. Tony Randolph, vice president of the Freedom Caucus, even celebrated the bill's passage, which dealt with tax cuts, on social media last week saying that he hopes the bill is "only the beginning of what we can accomplish this session."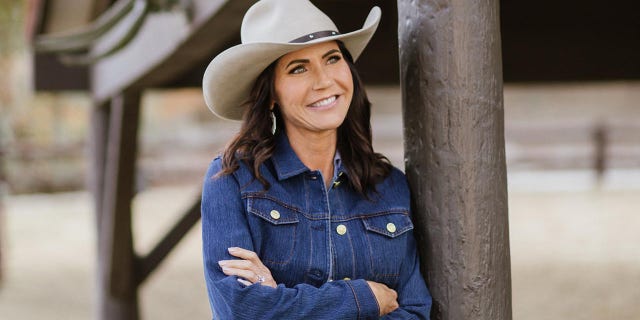 Former Attorney General Roger Tellinghuisen, who served as the state's top prosecutor from 1987-1991 and who has stayed involved in legislative affairs as a lobbyist, also defended the state's 35-year lawmaking process and said he opposes the idea of doing away with it.
"Frankly, I think it's bad practice to not allow it," he told a local news outlet, The Dakota Scout. "Agencies tend to be repositories for the history and the information that give rise to good legislation. To outlaw agency bills that way I think is shortsighted."
Ian Fury, a spokesman for Gov. Noem, told Fox News Digital "state agencies are following the same process that has been used for decades," and that "committee members introduce all bills."
The Freedom Caucus argues, however, that the status quo process is flawed and that just because a committee member rubber-stamps a bill through to the house floor does not mean it's undergone the proper legislative procedure. A spokesperson for the group said the current process is akin to a masked lobbyist introducing bills without any say from elected legislators or no way of knowing whether a bill was legally introduced by a legislator.
Conservative Republicans and Noem have been at odds for some time now, and some of their biggest complaints go all the way back to the early pandemic years. The group claims that during the height of COVID-19, Matt McCaulley, a state lobbyist and former personal attorney for Noem, supported legislation that would have given counties more authority to shut down businesses.
According to the group, after that measure was passed, disgruntled business owners protested all over the state. They claim that Noem was bragging at this time about how South Dakota wouldn't shut down.
State Senator Julie Frey Mueller expressed her dissatisfaction with Noem's leadership to Fox News Digital, and she recommended that other Republicans who were considering Noem for a possible 2024 presidential run should carefully consider the policies the governor had backed.
"There's so many things we could do better, and to be in a position of power … where you could make those decisions, and then, to me, don't make the right decisions … it's just sad," Mueller said, adding that she's disappointed Noem hasn't worked more in tandem with the Freedom Caucus.
"I would say if you're a constitutional conservative governor that you would have been so proud … and I would have loved to have been able to work with a governor that actually did what she said was going to do." Mueller said.
In an attempt to fix the legislative process, Rep. Tony Randolph introduced a bill this week that would require the governor, chief justice and executive agencies to get individual legislators to introduce their bills and joint resolutions. But Randolph withdrew that legislation on Monday once it was clear the measure wouldn't pass. Randolph hopes to get the bill through a different committee before the end of this legislative session, Fox News Digital was told.
"This is a constitutional issue, and it should be an easy fix. We need to make sure that the people's elected representatives are the ones leading this process and not unelected bureaucrats," Freedom Caucus Chair Aaron Aylward said.
---