Alejandro Hernandez Vazquez, 40, is facing child abduction and drug charges
By Audrey Conklin
---
North Carolina authorities were conducting a routine traffic stop on July 4 when they noticed something unusual in the vehicle they pulled over: a 16-year-old female passenger who had been reported missing by Florida police just hours earlier.
Just after midnight, Nash County deputies pulled over a white Audi with Florida plates on I-95 after a traffic violation, the sheriff's office said in a press release.
Deputies asked the driver, Alejandro Hernandez Vazquez, 40, some "routine" questions and "developed reasonable suspicion to believe that criminal activity was afoot," the press release states.
After getting consent from Vazquez to search his vehicle, deputies noticed that his 16-year-old, female passenger had been reported missing by the Coral Springs Police Department just five hours prior to the traffic stop.
Authorities were able to rescue the teenager, who reportedly met Vazquez online, and transported her to the Wake County Juvenile Detention Center, where her family picked her up.
"Monitor your kids' social media because a lot of this stuff starts with people preying on children," Nash County Sheriff Keith Stone told WRAL. "If you're not monitoring what your child is doing on the internet, then there's the possibility that people are taking advantage of them. This older guy here was taking advantage of the 16-year-old. He was carrying her up North, and I'm sure it was not in the best interest of that girl or for society."
The victim's family did not know the suspect, nor did they give him permission to transport her across state lines, the sheriff's office said.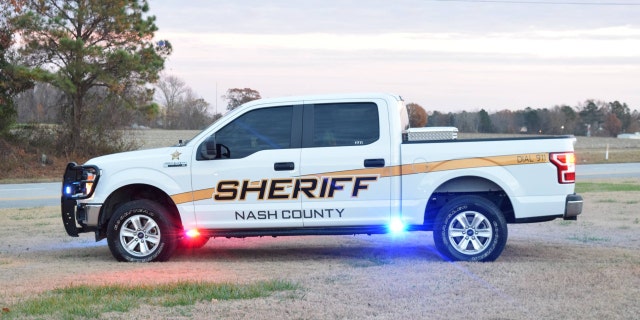 Former Riverside, Illinois, police Chief Tom Weitzel told Fox News Digital that traffic stops often result in the apprehension of criminal suspects. There is a push in certain cities like Chicago, however, to limit traffic stops by police in many instances. Advocates of the idea argue that unconscious bias can seep into traffic stops and can result in unnecessary use of force by police.
"When I was chief in Riverside, we would make arrests on traffic stops all the time," Weitzel said. "…A really common arrest would be active warrants that the driver or the passenger would have. Serious felony warrants for their arrests. The apprehension of those fugitives would have been greatly delayed if police were prevented from conducting proactive traffic stops."
He added that "the recovery of handguns" has grown "exponentially" during traffic stops over the last two or three years.
Vazquez was booked into the Nash County Detention Center, where he is being held on $505,000 bond. 
The suspect faces charges of felony possession of synthetic cannabinoid, possession of marijuana paraphernalia, and contributing to the delinquency of a minor after authorities found THC pens in his vehicle.
"That would have never happened had the officer not conducted a traffic stop," Weitzel said.
---