All 4 kittens Martel allegedly killed were named Shelly
By Audrey Conklin
---
A 22-year-old Chicago man turned himself in to police on Monday after he allegedly tortured and killed at least four cats, according to police and local reports.
Thomas Martel is facing four felony counts of aggravated cruelty to animals and two felony counts of animal torture, Chicago police said.
Martel is accused of fatally drowning, squeezing and mutilating three cats in his care, according to an arrest report obtained by FOX 32.
All the kittens Martel allegedly killed were named Shelly, and he would give the new kittens he purchased the same name, local news reported.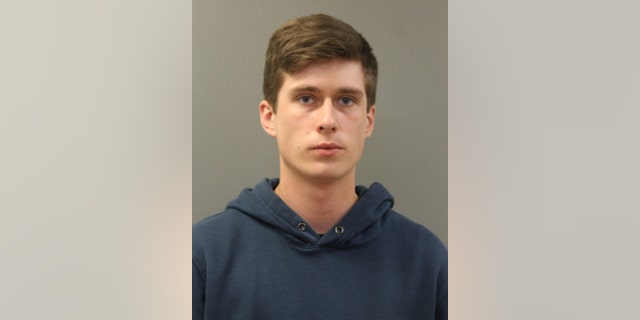 "We're seeing a pattern of going back again and again," Judge Kelly McCarthy said Tuesday during his bail hearing, according to CWB. "Killing an animal, going out and get a replacement, kill that one, get a replacement, kill that one, get a replacement; and unfortunately, this was allowed to continue for a sustained period of time, and numerous animals lost their lives."
Chicago officers reportedly found three kittens in a bag at Martel's Wicker Park apartment. Martel's girlfriend, who filed a complaint alleging animal cruelty against him with the Chicago Police Department, said the 22-year-old microwaved the cats before stuffing them into a plastic bag, CWB reported.
Martel's girlfriend initially became aware of the animal abuse after an acquaintance sent her a video of Martel throwing a pillowcase, which apparently contained his cat named Shelly, into Lake Michigan, according to CWB.
On May 26, Martel invited his girlfriend to his Wicker Park apartment to see his new kitten, also named Shelly. On June 6, while at Martel's apartment, the girlfriend allegedly witnessed Martel drowning the new kitten while he was heavily intoxicated and taking narcotics.
On the night his girlfriend contacted police, Martel had apparently admitted he had microwaved three kittens and stuffed them in a plastic bag, which he then hid in a cabinet. She told police she could smell a foul odor coming from his kitchen.
Prosecutors said Martel recently told his girlfriend that "he enjoyed killing cats, and he had been like that since he was 8 years old," according to CWB Chicago.
Judge McCarthy set his bail at $7,500.
The arrest report obtained by FOX 32 notes that Martel had serious mental health issues and was taking prescribed medication at the time of his arrest.
---