San Francisco gallery owner says city doesn't treat 'shoplifting, drug dealing' as crimes
By Kristine Parks
---
A San Francisco art gallery owner who was arrested earlier this year after hosing down a homeless woman outside his business in an "act of frustration" said his story was "another reminder of how broken" the city has become.
"I Lost My Temper. San Francisco Has Lost Its Mind," Collier Gwin declared in a op-ed published in The Wall Street Journal.
Gwin drew national attention in January after a passerby filmed the then-71-year-old spraying a homeless woman with water after she repeatedly refused to move from the sidewalk outside his business. He was arrested afterward and recently accepted a deal to perform 35 hours of community service to have a misdemeanor battery charge dropped from the city's district attorney's office.
The 40-year resident of San Francisco said the short video clip didn't show the "frustration and helplessness" business owners felt in their community, where drug abuse and shoplifting go unpunished.
"In my city, shoplifting, drug dealing and drug abuse aren't treated as crimes, but my act of frustration earned me 35 hours of community service. This is another reminder of how broken San Francisco has become and how inhospitable the current laws are to small business owners and taxpayers," he wrote.
Gwin said he and his neighbors had called the police and city services 50 times in less than a month. Despite following Mayor London Breed's instructions, nothing was done.
"Everyone who showed up told us they couldn't move the woman, no matter what she was doing to herself and the community," he claimed.
Local merchants described the woman as "severely mentally ill" in the police report of the incident, he recalled, and described how the woman frequently "steals food from restaurants, defecates openly in front of their businesses, performs sex acts upon herself publicly, screams at merchants and passersby and spits on people when they get close to her."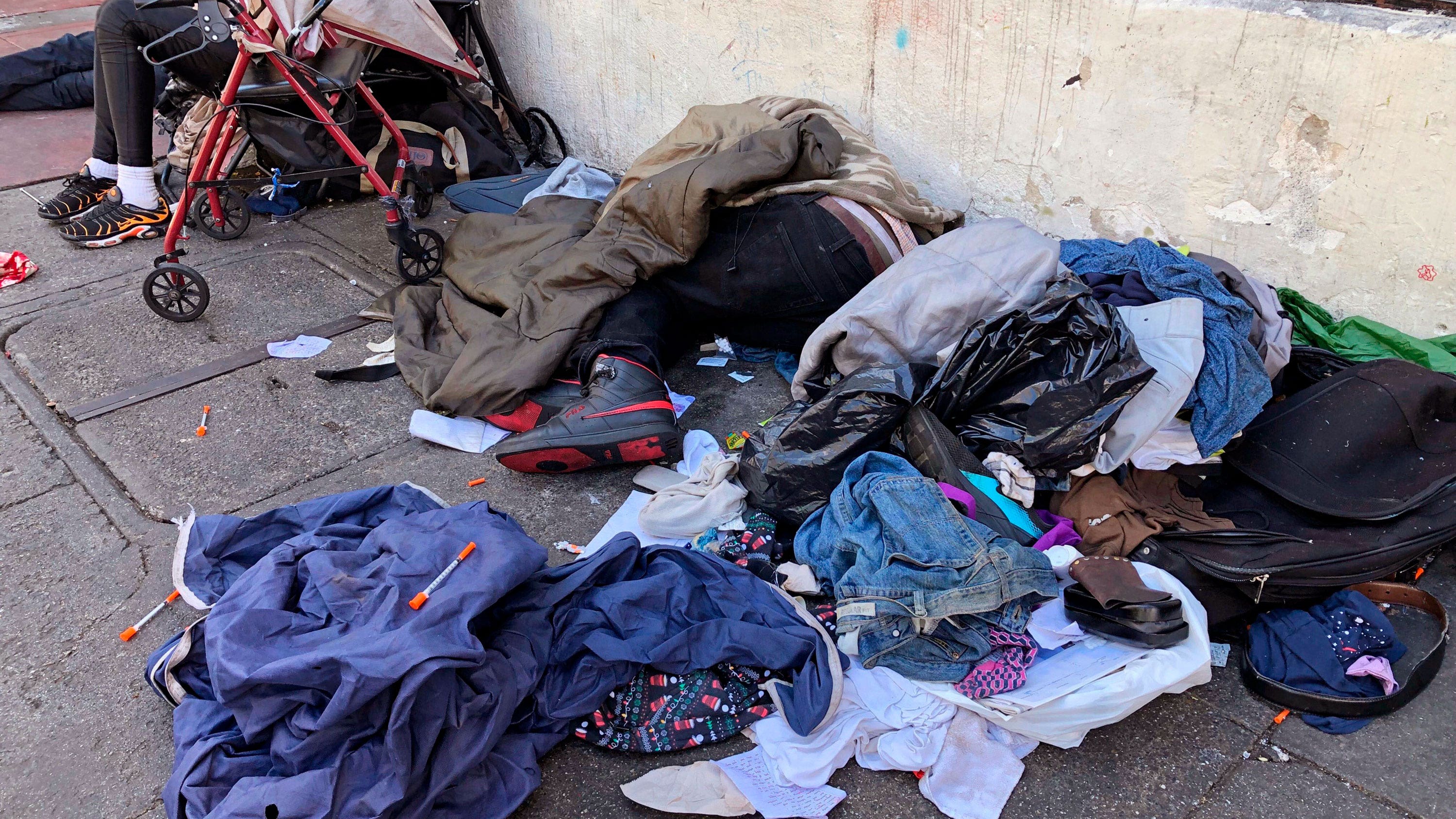 After being thrust in the national spotlight, Gwin said he received death threats and "profane" phone calls. He claimed locals seemed to understand his actions better than outsiders did.
"My frustration was no excuse for what I did, but does anyone realize how dire the situation is in San Francisco? People have attacked me on social media, threatened my life, and flooded my phone with profane calls. I've struggled to maintain my business and personal health. Yet, within the confines of our city, I've received overwhelming understanding because people are equally frustrated at what our San Francisco has become," Gwin wrote.
The frustrated business owner admitted he didn't have the answers to fixing these problems, but argued that law enforcement and social services weren't helping the situation and taxpayer dollars were being "wasted" in vain efforts.
Newly released federal data revealed that while California has spent over $17 billion to combat homelessness in the last several years, its homeless population has actually increased.
The San Francisco Chronicle has reported that the city had "more than 7,754 homeless people, with nearly 4,400 sleeping on the streets, in a tent or in a vehicle" in 2022.
The art gallery owner pleaded for others to hold city leaders and the judicial system accountable to "resolve this crisis."
"Ordinary people aren't equipped to deal with these types of problems. What I did was wrong. I regret losing my temper. But I hope this episode spurs my fellow citizens to demand that city leaders and the courts actually start doing something to resolve this crisis," Gwin urged.
Fox News' Gabriel Hays contributed to this report.
---