Most Democrats said they couldn't support efforts to roll back Biden's social initiatives in the Department of Defense
By Elizabeth Elkind
---
The House of Representatives on Friday narrowly passed the annual defense policy bill, as most Democrats opposed the legislation that Republicans championed as a way to roll back the Biden administration's "woke" Pentagon policies.
The National Defense Authorization Act (NDAA), normally a bipartisan bill, passed in a 219-210 vote after just four Democrats voted "yes," matching the four Republicans who voted against it.
Most Democrats rejected the bill due to controversial amendments that would curb the Pentagon's abortion travel reimbursement policy, transgender medical care and diversity, equity, inclusion (DEI) programs throughout the military.
Democrats have accused House Speaker Kevin McCarthy, R-Calif., of pandering to the most conservative Republicans with amendments that they say are more about the "culture war" than about military readiness. Rep. Adam Smith, D-Wash., the top Democrat on the House Armed Services Committee, said Friday on the House floor that such amendments would only make the current military recruitment crisis worse.
House Minority Leader Hakeem Jeffries, D-N.Y., and his two deputies released a statement late Thursday announcing they were opposed to the bill and accusing Republicans of having "chosen to hijack the historically bipartisan" bill.
"House Republicans have turned what should be a meaningful investment in our men and women in uniform into an extreme and reckless legislative joyride. The bill undermines a woman's freedom to seek abortion care, targets the rights of LGBTQ+ servicemembers and bans books that should otherwise be available to military families," the joint statement said.
"House Democrats will always put people over politics to protect our national security," they said. "We will vote no on final passage of this bill."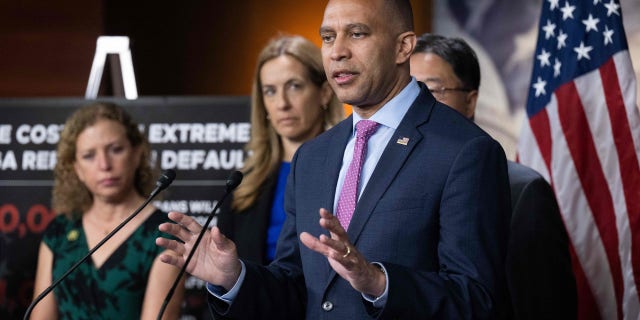 But Republicans have argued that their amendments would refocus the military on its ultimate goal of protecting and defending the country.
Republican Study Committee Chair Kevin Hern, R-Okla., leader of the largest conservative bloc in the House, celebrated the NDAA and its amendments' passage as a victory.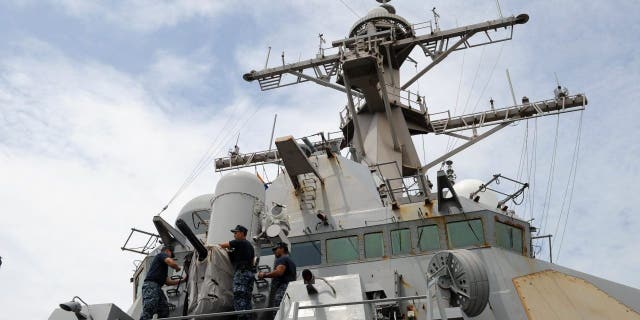 "Under the leadership of Joe Biden, our military has been injected with woke ideology at the expense of our ability to combat China. The passage of Rep. Jackson's amendment barring the Pentagon from using taxpayer funds to pay for travel for abortions is a major victory, I'm proud to support it," he said in a statement.
"Under this NDAA, our military's primary focus will be combating threats from nations like China, Russia and Iran — exactly what it should be." 
The Senate is expected to take up its own version of the NDAA next week.
---