One of the men who intervened was reportedly pushed through a glass door and suffered a laceration to his arm
By Greg Wehner
---
Two New York City men who attempted to intervene when migrants outside a shelter started throwing objects at people on the sidewalk in Harlem, were hospitalized, with one being pushed through a glass door on Sunday morning.
The New York City Police Department said officers responded to reports of an assault and learned that a group of men were attacking pedestrians by throwing objects at them.
The incident occurred in the area of Central Park North and Madison Avenue, near an old jail that was converted into a shelter for those seeking asylum.
According to police, a 35-year-old man exited his apartment and confronted the group, but ended up getting punched and kicked by the attackers. The New York Post reported that witnesses said the group pushed the man through a glass door.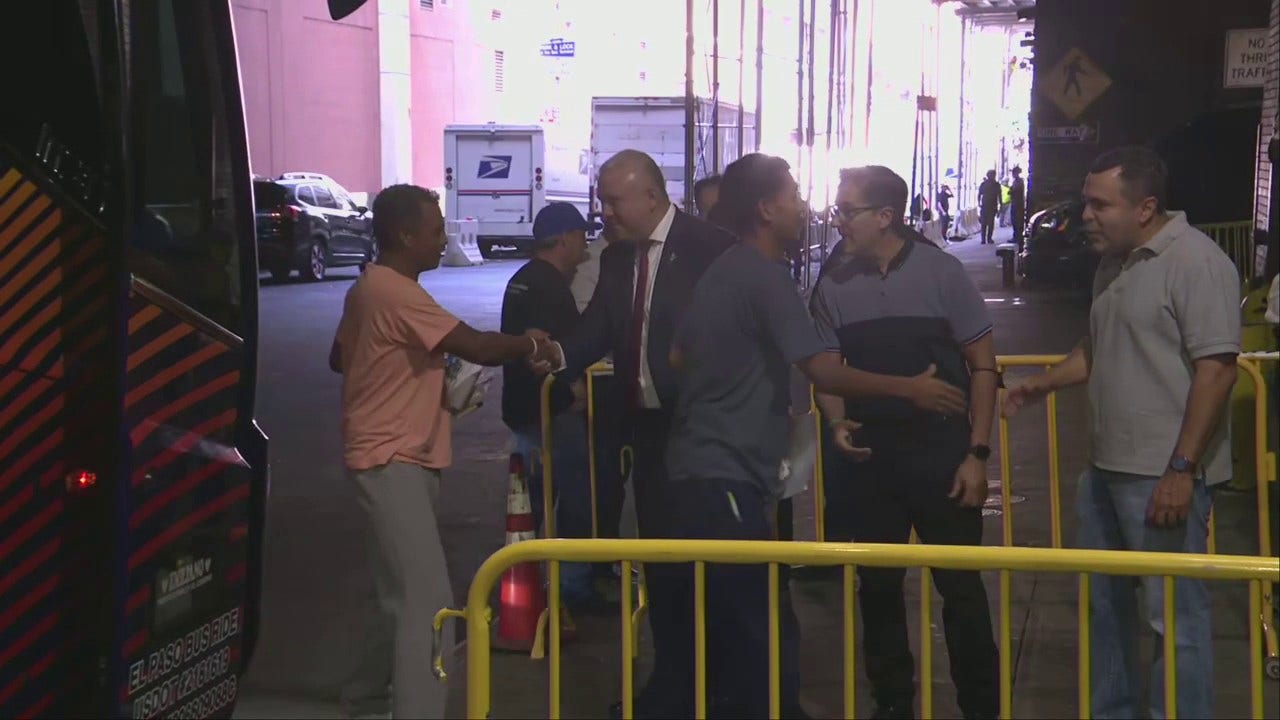 The 35-year-old man was tended to by emergency responders and taken to Mount Sinai Hospital where he was listed in stable condition.
Another man who intervened was beaten by the attackers before being transported to NYC Health + Hospitals/Metropolitan, where he was listed in stable condition.
Police said one person was arrested in the incident and released with a criminal citation for disorderly conduct.
One security guard at the former correctional facility told The Post he saw the fight with the migrants and a man who intervened.
The security guard saw the man get chased by several migrants for about a block until he was backed into a glass door of an apartment building.
"He went to, I guess, find safety," he told The Post. "Instead, they pushed him into the glass and pulled him out as he was trying to get away."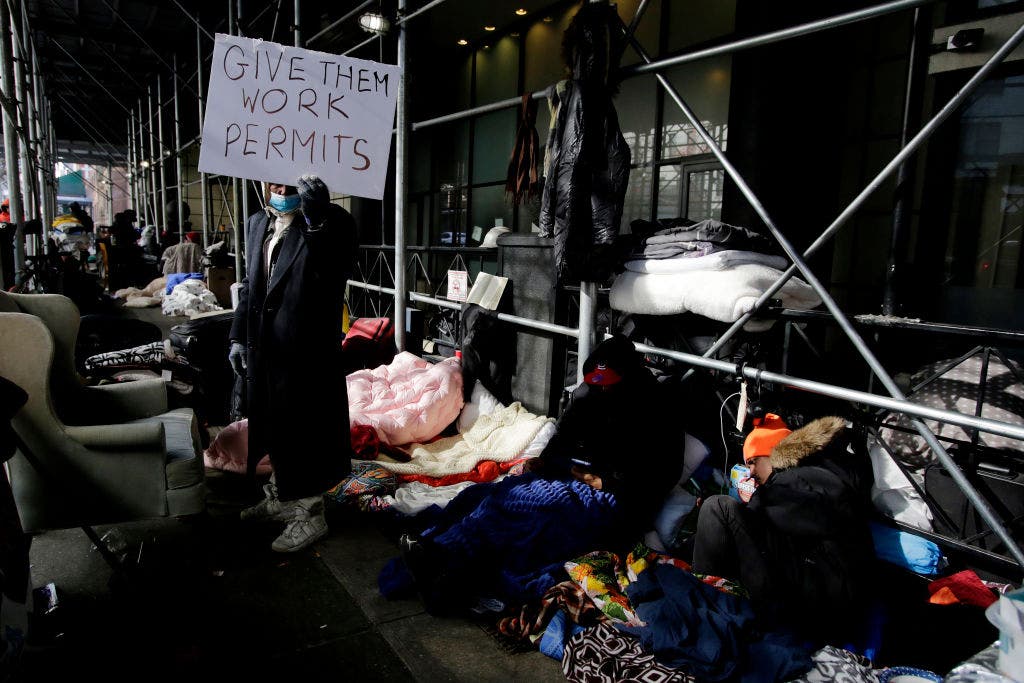 Police said the investigation is ongoing.
New York City has been overwhelmed by tens of thousands of migrants pouring into the five boroughs over the past year.
According to the Mayor's office, over 90,000 asylum seekers sought shelter in the city to date. Most of the migrants entered the U.S. from the southern border.
Over 50,000 migrants are currently being housed in New York City, and officials revealed last month that the city was at a "tipping point."
Last week, Mayor Eric Adams announced the city did not have any more room to house asylum seekers.
---