Mayor Eric Adams has previously supported reparations efforts in the state, according to New York Daily News
By Jeffrey Clark
---
The New York City Department of Health is pushing reparations as an answer to racial and wealth inequities among New Yorkers, according to a new report. 
The report, headlined "Analyzing the Racial Wealth Gap and Implications for Health Equity," was first flagged by The New York Post and advises "reparations" as a solution for "existing inequities" between Black New Yorkers and the rest of the population.  
"A reparations program, such as federally paid cash to Black descendants of enslaved people, would eliminate the Black-White wealth gap, thereby promoting racial equity, if the payment amounts established by the program were predicated on the average difference in Black and White wealth," the report claims.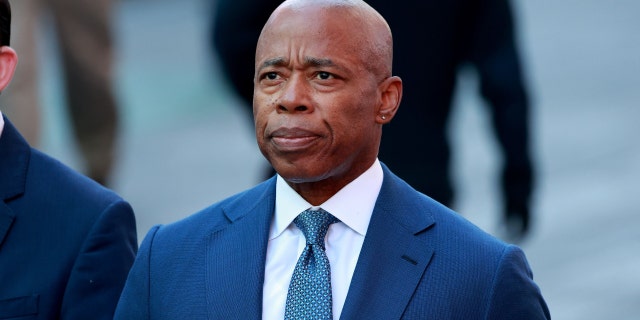 But the "Black-White wealth gap" is not the only option on the table for New York City officials. Experts also discussed "other racial wealth gaps (in other words, Indigenous or other groups)." 
The report claimed that the "goal" of reparations "would be to seek acknowledgment, redress, and closure for America's complicity in federal, state, and local policies — including slavery, Jim Crow, and ongoing systemic racism — that have deprived Black Americans of equitable access to wealth and wealth-building opportunities." 
New York City mayor Eric Adams has signaled his support for reparations in 2022, backing a political effort in Albany "to lay the groundwork for Black New Yorkers to receive reparations for slavery," according to New York Daily News.
"We need to zero in on some of those corporations and companies that the foundation of their wealth came from slavery," Adams said in 2022. "This is long overdue and something I supported for many years."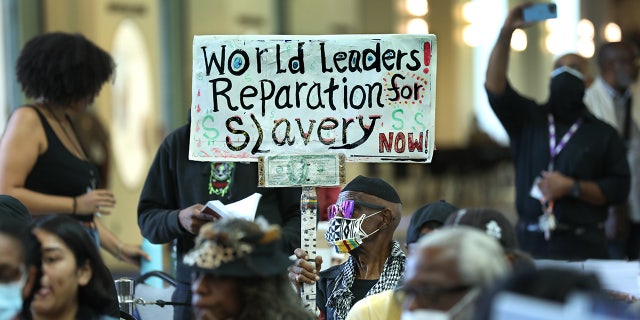 Experts cited in the report listed a variety of "bold public policies" to remedy inequity in New York, "including universal health care and Medicaid expansion, medical debt cancellation, student loan forgiveness, reparations, and baby bonds." 
The New York City Department of Health and Mental Hygiene and the mayor's press office did not respond to a request for comment from Fox News Digital. 
Reparations are picking up support across the country, notably in liberal bastions like San Francisco and California in general. San Francisco's reparations committee released its final report in July. The reparations plan could cost the city over $100 billion, the New York Times reported.
The California Reparations Task Force is asking the Democrat-controlled state legislature to eliminate interest on past-due child support, as well as any back child support debt for Black residents of the state.
Fox News' Brandon Gillespie and Kristine Parks contributed to this report.
---