New York City settlements concerning 2020 protests lawsuits have cost the city nearly $12 million to date
By Lawrence Richard
---
New York City will give more than $13 million to more than 1,000 protesters arrested or interacting with police during the 2020 Black Lives Matter protests following a civil rights lawsuit settlement filed in Manhattan federal court Wednesday.
Experts said the settlement, which allows the city to avoid a trial, would be among the most expensive payouts ever for mass arrests. It still needs to be approved by a judge before it is finalized.
The lawsuit focused on 18 protests that erupted in New York City in the week following George Floyd's death in May. According to attorneys for the plaintiffs, eligible persons can receive $9,950 in compensation.
Protests and riots following the 2020 killing of Floyd resulted in at least 18 deaths, $350 million worth of property damage in the Minneapolis area, and nearly $2 billion nationwide. About 10,000 people were arrested in the span of a few days.
Several other cities across the U.S. are negotiating their own settlements concerning officers' handling of protesters who spilled into the streets, with some causing fires, throwing objects, breaking windows and damaging buildings. 
Protesters arrested in connection with violence — those arrested on charges including trespassing, property destruction, assaulting an officer, arson or weapons possession — will be excluded from the settlement. Those seen on video blocking police from making arrests may also be ineligible.
The lawsuit named former Mayor Bill de Blasio and retired NYPD Commissioner Dermot Shea, as well as other police leaders, as defendants. Under the settlement agreement, neither the city nor the NYPD is required to admit any wrongdoing.
Attorneys with the National Lawyers Guild, representing the plaintiffs in New York, accused these NYPD leaders of depriving protesters of their First Amendment rights through brutal tactics and unlawful arrests.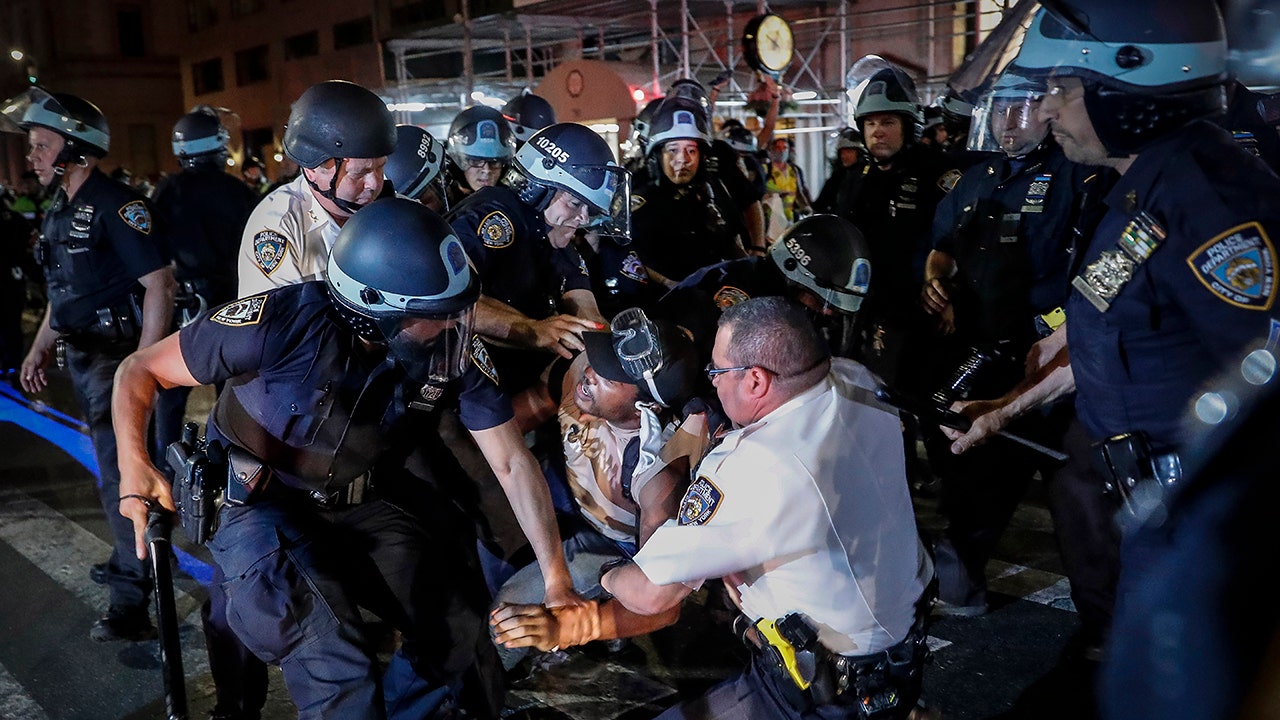 Attorneys for the city maintained police officers were responding to a chaotic and unprecedented situation and highlighted unruly protests where police vehicles were set on fire and officers pelted with rocks and plastic bottles.
Attorneys for the city said there was no systematic effort to deprive people of their right to protest.
"There is no history — or present or future — of unconstitutional policing," Georgia Pestana, an attorney for the city, wrote in a memo. "There is no frequent deprivation of constitutional rights."
The city also invoked qualified immunity, which protects police officers from lawsuits stemming from lawful work performed in the line of duty.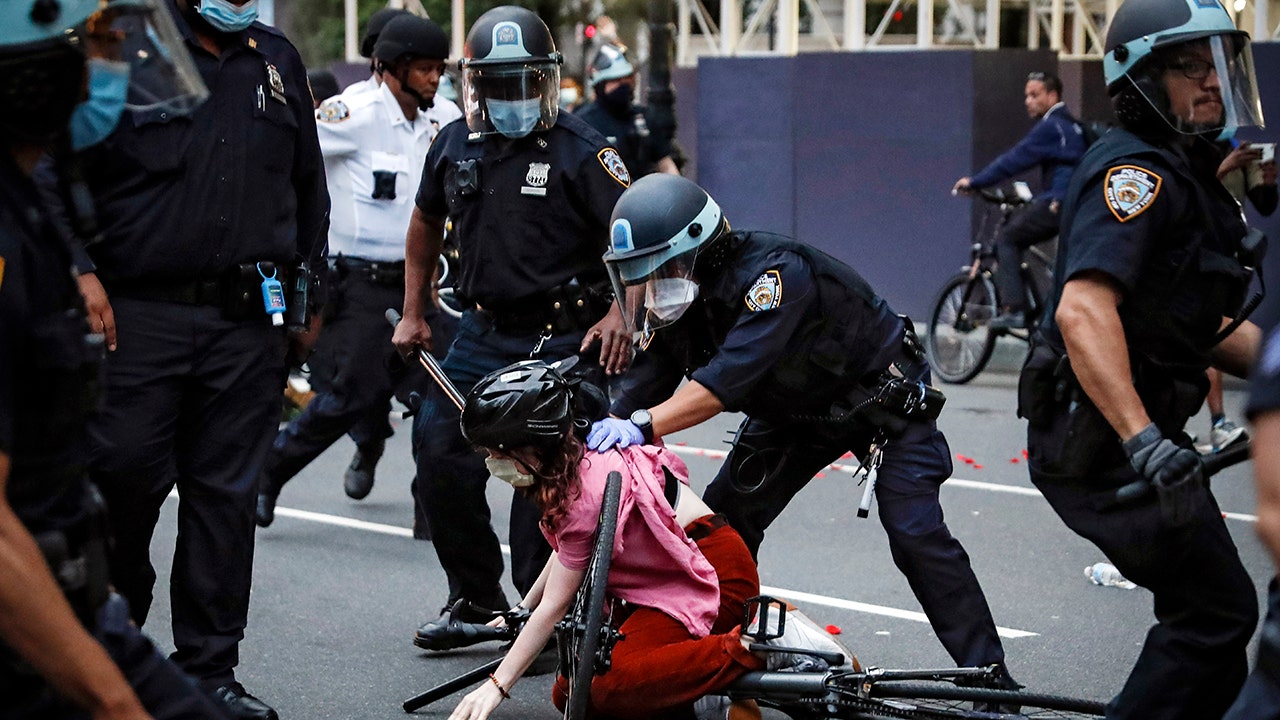 The settlement does not force the NYPD to change its policing practices, unlike several other lawsuits aimed at injunctive relief, which remain ongoing, such as one brought by New York Attorney General Letitia James.
Another class action settlement announced earlier this year would award $21,500 to demonstrators in the Bronx who were arrested. The payout could total around $10 million, including legal fees.
Separately, more than 600 people have brought individual claims against New York City related to police action during the 2020 protests, according to the city's comptroller, Brad Lander. Settlements in these cases have cost the city nearly $12 million.
Fox News' Brian Flood and The Associated Press contributed to this report.
---