One video reportedly depicted Judge Gary Wilcox wearing a Beavis and Butthead T-shirt
By Jon Brown
---
A New Jersey judge has been slapped with a formal complaint after allegedly posting videos of himself on TikTok lipsynching to "inappropriate" rap songs about violence and sex.
Gary Wilcox, 58, a superior court judge in Bergen County, posted footage of himself pretending to sing lewd songs by Rihanna, Busta Rhymes and others both in his courtroom and while partially naked in bed, according to the New York Post.
Wilcox, who was educated at Harvard Law School, reportedly posted approximately 40 videos to his TikTok under the name "Sal Tortorella" between April 2021 and March 2023. Some of the videos were laden with profanity and other dicey topics, according to the complaint from the state Supreme Court's Advisory Committee on Judicial Conduct.
In one video, a well-dressed Wilcox reportedly posed in front of a bookshelf of legal tomes while lipsynching, "All my life, I've been waiting for somebody to whoop my a–. I mean business! You think you can run up on me and whip my monkey a–? Come on. Come on!"
According to the complaint, in another video Wilcox pretended to sing, "If you want it, let's do it. Ride it, my pony. My saddle is waitin', come and jump on it. If you want it, let's do it."
Wilcox's TikTok has since been deleted, though the complaint says he racked up around 100 followers.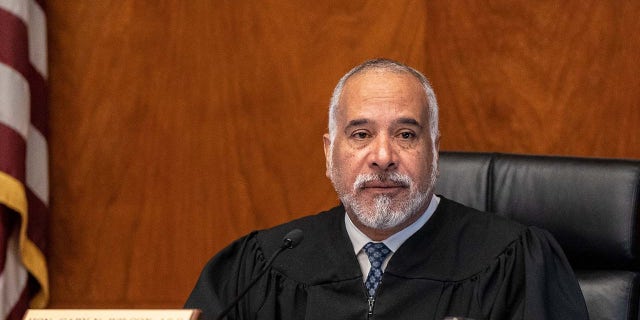 The complaint, which spans five pages, alleges that Wilcox's TikTok videos were inappropriate given both the profane content of the songs — some of which included references to oral sex — and the fact that some were recorded in his judicial chambers or while seminude.
One video reportedly depicted him wearing a Beavis and Butthead T-shirt while lipsynching a rap song in the courthouse.
The complaint also claims that the judge "exhibited poor judgment and demonstrated disrespect for the Judiciary and an inability to conform to the high standards of conduct expected of judges."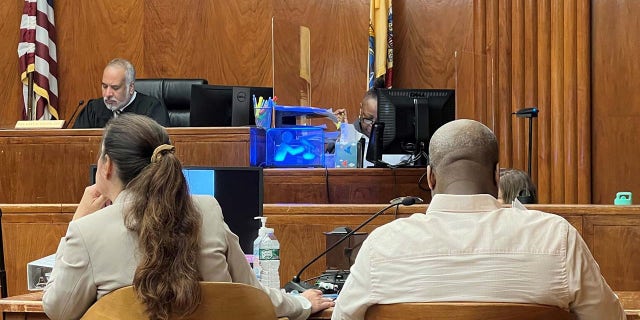 Wilcox has 20 days to submit a written formal answer to the complaint, according to NorthJersey.com.
Based upon the findings of the Advisory Committee, Wilcox could potentially be disciplined up to being removed from the bench.
---