The Louisiana gunman was reportedly a former employee of the shipyard
By Andrea Vacchiano
---
A manhunt for the suspect who opened fire on his former co-workers at a Louisiana shipyard ended in a deputy-involved shooting, authorities said.
Two men were killed when the suspect opened fire at FMT Shipyard and Repair in Harvey at around 1 p.m. Monday. Police have withheld the suspect's identity pending notification of his next of kin.
The Jefferson Parish Sheriff's Office told Fox News Digital that two unresponsive males were located on the ground at the shipyard. Both victims, each who suffered at least one gunshot wound, died at the scene.
Authorities say that the two men were targeted by the suspect, who was recently fired from the business.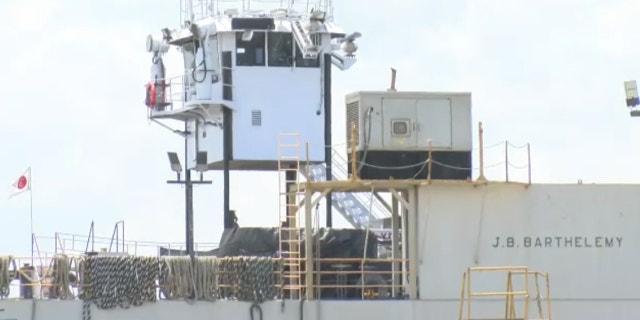 "Our initial investigation indicates the two victims were employees at the business and were targeted by a former employee," Jefferson Parish Sheriff's Office said in a statement. "The suspect was identified by witnesses and our detectives began efforts to locate him."
Police located the gunman at an apartment complex in Harvey. Plainclothes and uniformed deputies were sent to observe and confront the suspect, who attempted to flee.
"After the deputies established surveillance at the location, they encountered the suspect as he was walking to a nearby dumpster," the statement added. "As they were approaching him, he took off running."
The suspect then opened fire on the deputies at around 2:45 p.m. The officers returned fire, killing the suspect.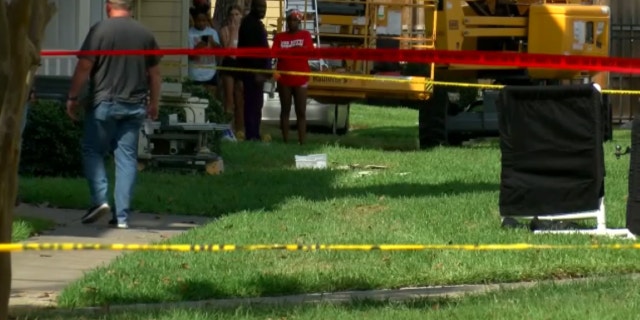 "Deputies returned fire, striking the suspect several times," police explained. "The suspect was pronounced dead on the scene.  His firearm was recovered."
---