Kerry told Rep. Mast it would be a 'violation of our process' to disclose his staff
By Andrew Mark Miller
---
Special Presidential Envoy for Climate John Kerry refused to identify members of his climate team by name after being asked by GOP Rep. Brian Mast, R-Fla.
"Who is your deputy envoy for climate?" Mast asked Kerry while pointing to an organizational chart of Kerry's office that was mostly filled with blank spaces.
"I have two deputies and they are well known, they're very experienced people, Rick Duke and Sue Biniaz… but I'm not going to go through all that," Kerry told Mast. "I'm not going to fill them in here in this way, because that would be a violation of our process within the State Department."
"Your not going to tell us who works in your office?" Mast asked.
"I'm not going to go through them by name because that is not the required process of the State Department," Kerry explained.
Mast asked Kerry who the principal deputy and chief of staff were in his office and he again declined to say.
"I am going to go through the normal process," Kerry said.
"I'm not going to argue about it," Mast said. "You said you're not going to answer. You're not going to answer. It's par for the course."
Kerry then interrupted saying, "No. I'm going to answer it through the process."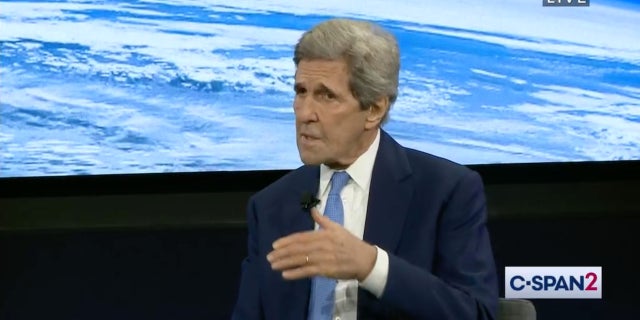 "Don't just cut me off," Kerry said after Mast continued talking. "What I'm trying to do is tell you I'm going to follow the process of the State Department, which is normally followed, where there are circumstances requiring that someone know who the person is. The State Department has complied."
The two continued to talk over each other as Mast explained that every government office in the United States has a hierarchy, and Kerry said his office has previously presented information on who works there.
Mast said during the exchange that a FOIA request was submitted in 2021 to get answers about the structure of Kerry's department and said he was told it would not be answered until 2024.
"It's more of the same – a complete lack of transparency," Mast told Fox News Digital after the hearing. "John Kerry is making decisions that impact every American, but we can't get answers about the basics of his office, let alone about the scope of power or authority he thinks he has."
Kerry was widely criticized on social media over the interaction, including in a post from an account run by the Republican National Committee that accused the former secretary of State of throwing a "tantrum."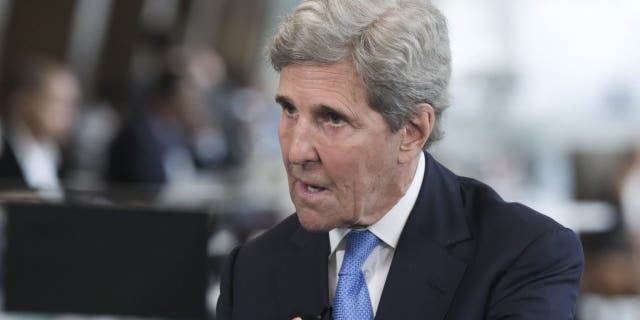 Kerry's office did not immediately respond to a request for comment from Fox News Digital.
---