Blue state firearm instructor concerned about sweeping gun control bill
By Kassy Dillon
---
EVERETT, Mass. – A gun control bill before the Massachusetts legislature has a long-time self-defense trainer on edge, concerned that it will create daunting regulations for law-abiding firearm owners. 
"What the gun owners in this state need to know is that if this law passes, we are all in jeopardy of becoming criminals," Tom Cheffro, who owns Boston Firearms in Everett, Massachusetts, told Fox News.
An Act of Modernizing Firearms Laws, introduced last month, will require mandatory registration of all firearms and feeding devices, ban people under 21 from purchasing or carrying semi-automatic shotguns and rifles and prohibit firearm carrying on private property unless there is expressed permission.
The 140-page bill also bans human silhouette targets in ranges, people under 18 from possessing mace or pepper spray, adds stun guns to the definition of firearms and expands the red flag law to allow employers, school administrators and some medical professionals to the list of people who can request a judge to suspend someone's firearm license if they're believed to be a risk to themselves or others.
"This act of modernizing firearms was not modernizing anything," Cheffro said. "It's just complicating everything to an already complicated firearms law system."
The bill, pushed by House Speaker Ronald J. Mariano has stalled over a dispute between leaders in both chambers over which committee should hold a hearing on it, reported CBS Boston. 
Mariano, a Democrat, told Fox News that Massachusetts' gun laws are "among the best in the nation," but "unrelenting acts of violence" and a recent Supreme Court decision that rolled back certain concealed carry restrictions made the new legislation necessary. The bill's sponsor, Rep. Michael Day, similarly said he was set on crafting the legislation, saying that "neither a rogue Supreme Court nor increasingly sophisticated criminal activity" would stop lawmakers from ensuring "health and safety" of residents.
Supporters also hope the legislation will address a growing problem with ghost guns by requiring parts necessary to build a gun — such as receivers and barrels — to be registered and have a serial number. 
Cheffro, who's been in the self-defense and firearms business for 20 years, teaches classes such as co-ed and women's self-defense classes, active shooter training, home defense training, private shooting lessons and more. His facility includes training firearms, mats for martial arts, a classroom and a shooting range. 
His most popular program is a gun safety course required for anyone seeking to get a permit in Massachusetts. It includes training about state laws, how to handle a gun and live-fire practice at his indoor range. Cheffro said he trains thousands of people a year.
"If this law passes, we are all in jeopardy of becoming criminals."
Cheffro sees many issues with the bill, but overall thinks it will make obtaining and owning a firearm too confusing for law-abiding people rather than curbing gun violence.
"I don't think it will make anybody in Massachusetts more safe," he said. "I just think it's a total overreach. It's not common sense."
"I think they just got a lot of stuff, threw it together and said, 'let's put this in a bill,'" Cheffro added. "This can affect my business by people being afraid to go get their gun license now out of fear of becoming a criminal."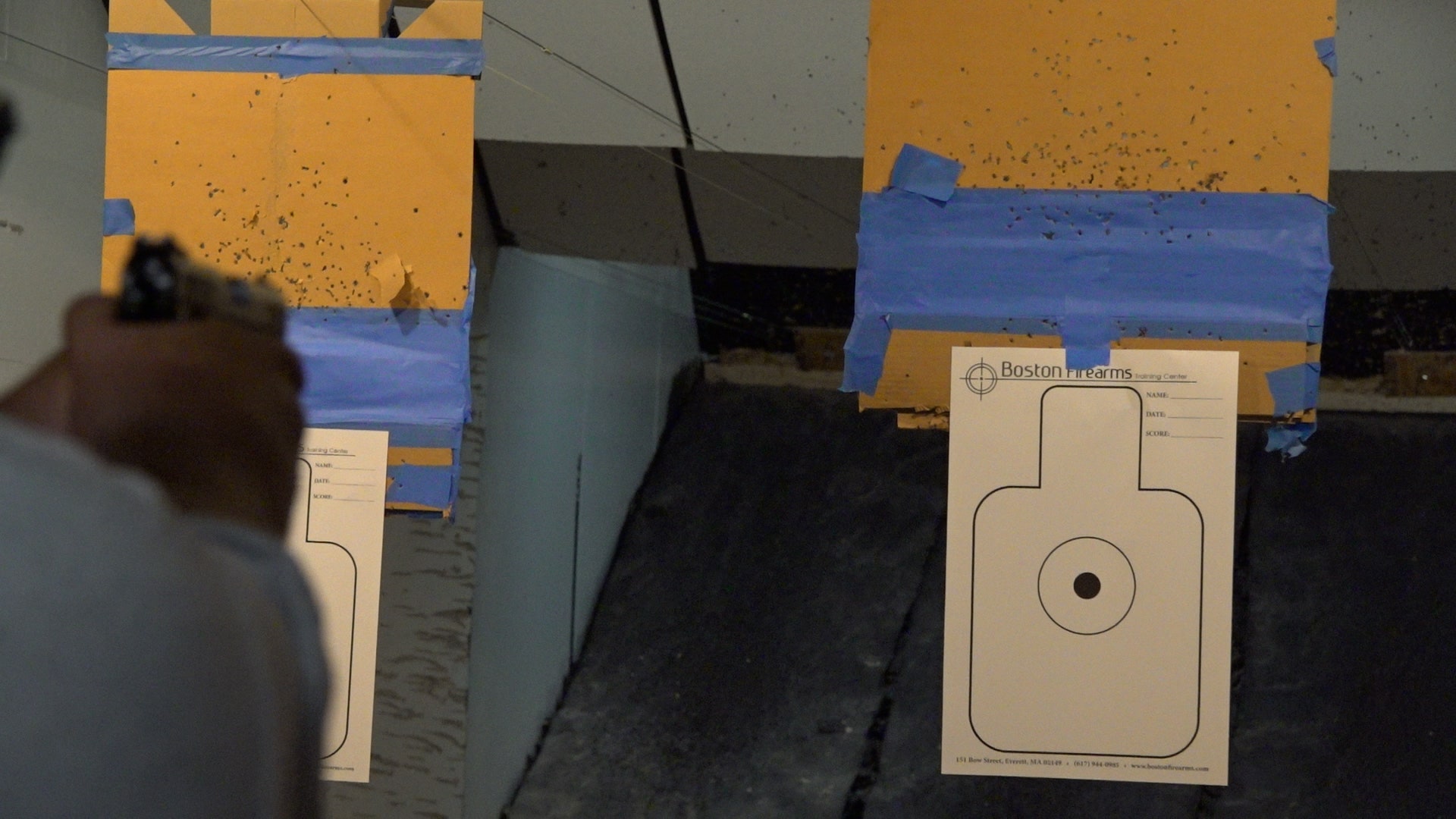 Cheffro criticized a provision in the legislation that prohibits children under 15 from handling firearms, even with parental supervision.
"They grow up with their parents on firearms. So now what? You can't do that anymore," he said. "I don't think that's right."
Cheffro also took issue with the bill mandating that all magazines in the state be serialized.
"Where are they getting the manpower to do all this stuff?" Cheffro asked. "I believe there's gotta be millions of magazines in Massachusetts. How are they going to do that?"
The gun range owner said he didn't understand how forbidding people from carrying firearms on private property without permission would increase safety.
"If I'm a criminal, I'm just going to go and do it," Cheffro said. "So basically, it's, again, making law-abiding people criminals, and that's how I feel."
He pointed out that this restriction doesn't make sense in conjunction with a mandate for active shooter training in the bill.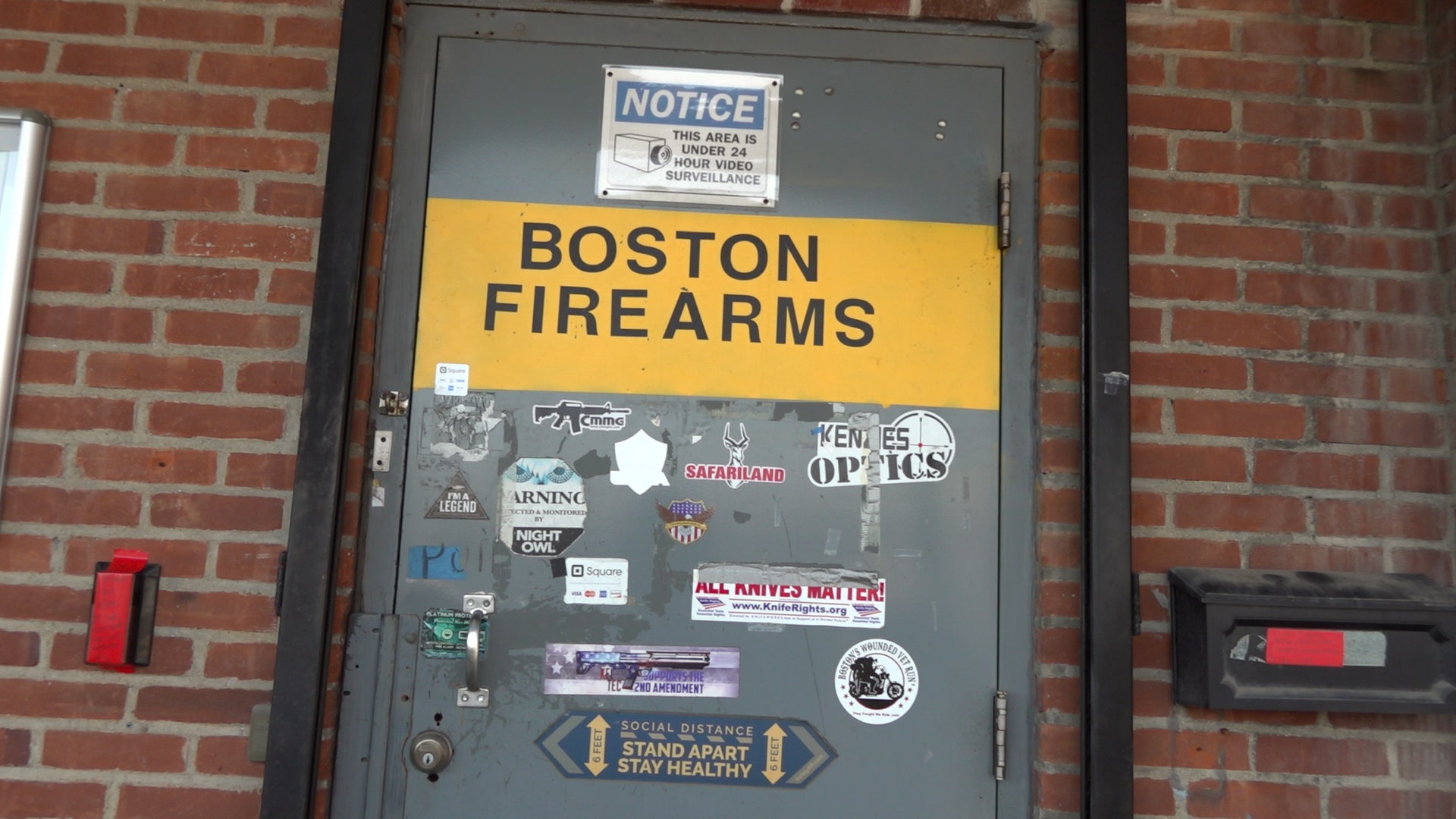 "The state wants to put a limit on where you can carry firearms without permission or stuff like that. But they want you to take active shooter training," he said. "So what happens if you can't carry a gun in certain areas and here comes the shooter? Then what do you do? It just doesn't seem like it's common sense."
"The laws are already complicated enough," Cheffro said. "A mass change in them is only going to make it worse."
"So what's next in this state?" he added. "They're going to start to ban squirt guns?"
---