Alleged attempted gag order on reparations task force members raised First Amendment concerns
By Jeffrey Clark
---
A Republican commissioner in Fulton County, Georgia, is crying foul after two of her appointees to the county's first-of-its-kind Reparations Task Force were allegedly ordered by its chair not to speak to the media.
The order was given soon after Fox News Digital spoke to Reparations Task Force member Mike Russell last month, the site has learned.
"I prefer if my two appointed reparations task force members felt welcome to speak to the media. But currently the head of the reparations task force does not want them speaking to the media. And to me that's concerning because they're the ones who I appointed to be on there, and they're privy to all the information and follow everything closely," commissioner Bridget Thorne told Fox News Digital in a new interview. 
"So I would love if they could speak on my behalf. But one of my Reparations Task Force members was given an executive order that he was not allowed to speak to the media. But I think it's important that we have dialogue and we talk and people aren't censored or shut down, that voices are heard," she added. 
Thorne said she "was a bit puzzled" when she learned that Russell, one of the two appointees that she made to the Reparations Task Force, was given that instruction. The task force has been allocated $250,000 to investigate Fulton County's past and whether it should financially atone for past transgressions against its Black population. Fulton is Georgia's most populated county and home to the capital city of Atlanta.
The task force will get $210,000 of the previously approved county funding to hire researchers, the Atlanta-Journal Constitution reported last week.
Russell told Fox News Digital in June that America should be proud of its history righting past wrongs while discussing the work of the task force. "Of all the places I've been, I've never been anywhere where the society has taken such an effort to, in blood and treasure, correct past wrongs." 
The reparations movement has grown in prominence nationally in recent years and generated fierce debate about its objectives. The Fulton County board was not unanimous on creating the task force in the first place, voting 4-to-3 to fund it in January. Thorne, one of two Republicans on the Board of Commissioners, was a "nay" vote.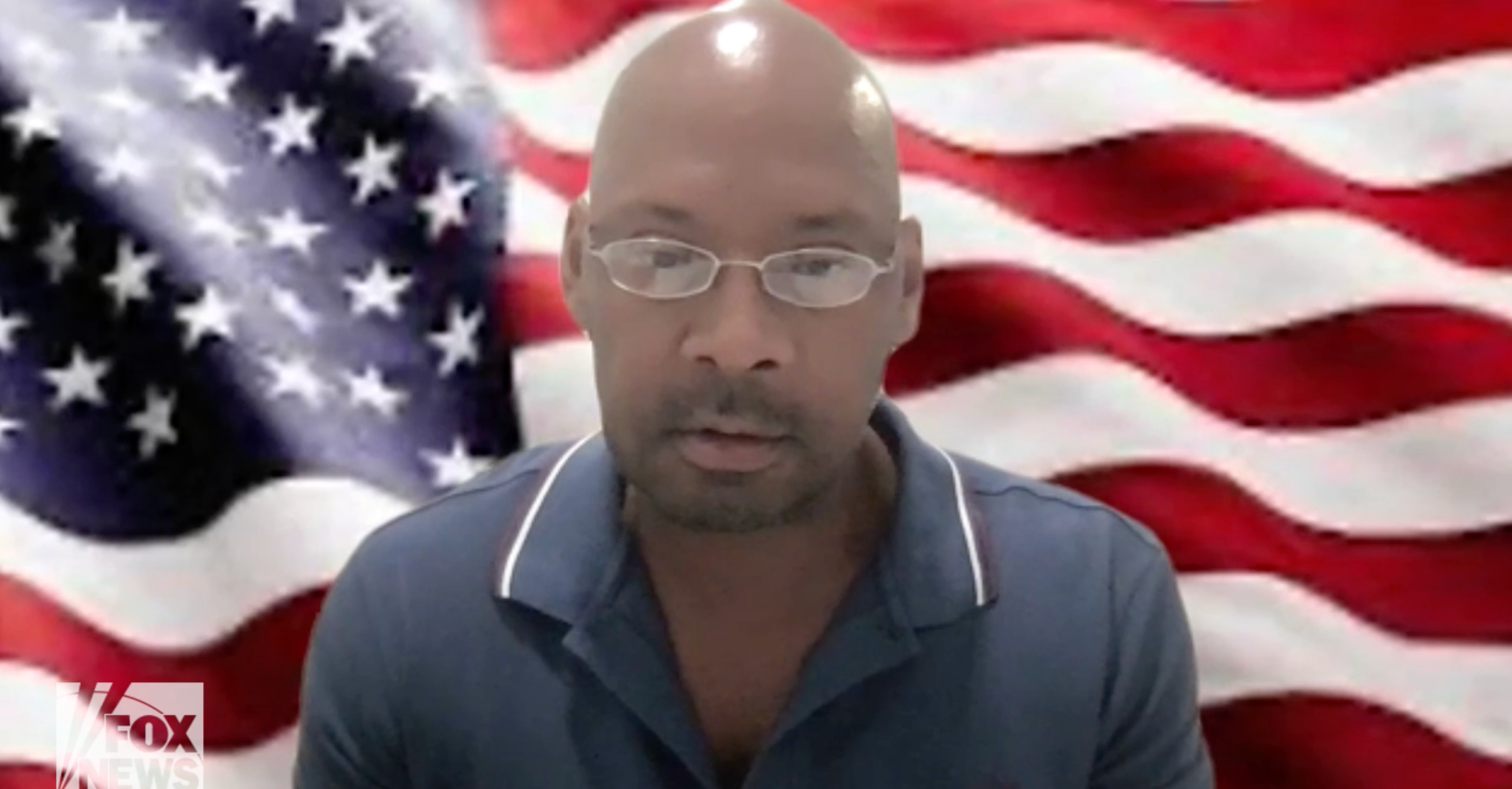 The task force has pledged transparency and fiduciary responsibility, and the notion that members potentially couldn't speak to the media about their work raised alarm bells. Thorne said that after she learned of Russell being instructed not to speak to the media, the commissioner went to the county attorney "to get clarification." 
The attorney told Thorne that the attempted gag order was clearly a violation of the First Amendment and of the right to free speech. But after Russell returned to the Reparations Task Force chair, Dr. Karcheik Sims-Alvarado, and argued that "he had every right" to talk to the press, Thorne said that's when the chair responded with an "executive order" preventing all 14 task force members – the seven Fulton commissioners appointed two members each – from speaking to the media.
"I thought it was just a misunderstanding that [the chair] doesn't understand that you have this First Amendment right," Thorne told Fox News Digital. In order to clear up the confusion, Thorne said she spoke with Sims-Alvarado directly. 
The commissioner said that she was told by the chair that the members of the reparations group "basically aren't educated enough on the task force. They haven't been on long enough to really speak."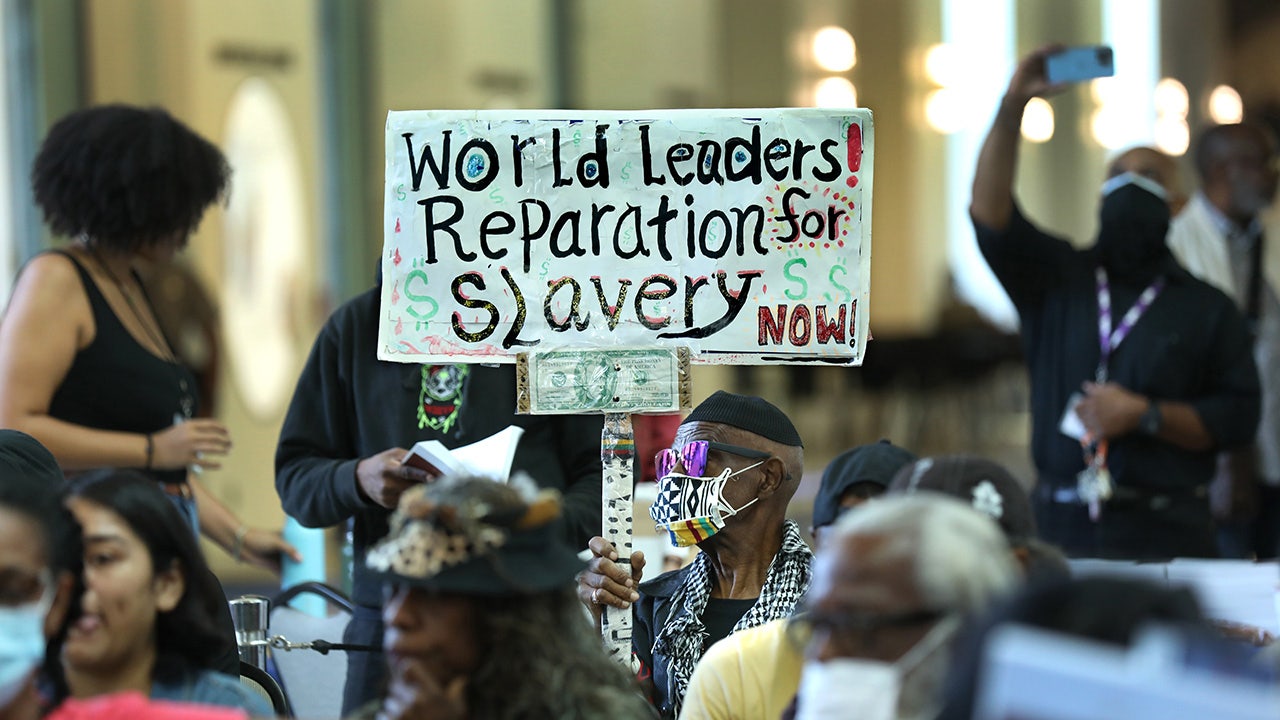 Thorne again clarified that because the chair issued her executive order to the entire task force, she did not believe that the chair was "singling out just my task force members," but instead wanted to limit public speech to the top two members on the committee, Sims-Alvarado and vice chair Marcus Coleman.
But while the chair and the vice chair have every right to "speak their viewpoint," Thorne said ordering all the other members of the task force not to speak to the media was unfair. 
"They can speak their viewpoint, but they don't want the opposing viewpoint to be brought up, which is very concerning because we need both viewpoints. We need both people, both sides of the aisle speaking up," she said.
"And to me, that's the opposite of what we need right now," Thorne added. "We need to have discussion and dialogue and speak."
Fox News Digital learned Sims-Alvarado was recently advised by county attorneys to amend her proposed amendment to the task force bylaws and clarify that members weren't prevented from speaking to the media, so long as they did so in their own name.
After Fox News Digital reached out, Sims-Alvarado said last week that "[t]ask force members have the right to speak to the press about reparations" and noted task members' "emails are listed on the county's website."
Thorne also criticized the "open-ended" discussions around reparations, arguing that the process is too vague, and doesn't strongly enough consider realities of "how much money" and "how many people" will be affected by reparations.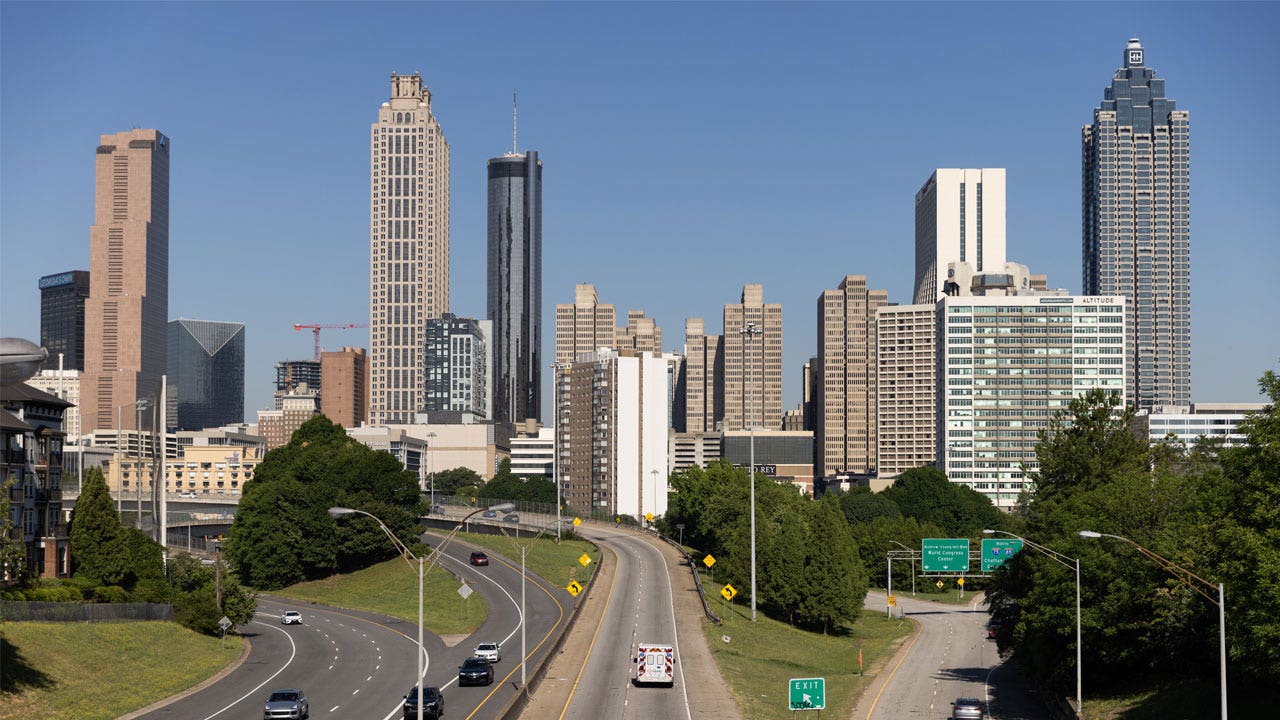 She emphasized that Fulton County has pressing duties to its citizens that it should probably focus on before reparations. 
"We had a hospital that closed in the south part of the county, and it created a health desert in that part of the county. When you look at the cost, that hospital was losing $7 million a month," she said.
She said that the county's focus should "go to rebuilding our jail facilities so that we have a humane way of treating the people that are in there." 
"I don't think we can put any more burden on our taxpaying citizens right now," she said, adding that "our priorities are wrong right now."
Thorne said she was "thankful for those commissioners that are willing to sit down one-on-one and just have a conversation" about reparations. "But that's a rarity. And I encourage all the other commissioners," she said, to come together and "try to come up with a solution." 
"Let's try to find out what the real problem is," Thorne said.
The due date for Fulton County's recommendations on reparations is October 2024, when all eyes will be on Georgia for the presidential election. Once a reliably red state, Georgia went narrowly to Joe Biden in 2020 and will likely be one of the country's most fiercely contested battlegrounds next year.
Fox News' David Rutz contributed to this report.
---