Democrats have 'gotten away with using and abusing the black community,' Mesha Mainor told Fox News Digital
By Kyle Morris
---
A Peach State lawmaker who angered her Democratic colleagues in the Georgia state House of Representatives over her support for a recent school choice bill has announced she is officially switching parties.
Mesha Mainor – a Democrat who has represented District 56 in the Georgia state House since January 2021 – announced the decision shortly before noon Tuesday that she will switch her party registration to Republican.
"When I decided to stand up on behalf of disadvantaged children in support of school choice, my Democrat colleagues didn't stand by me," Mainor explained of her decision in a statement to Fox News Digital. "They crucified me. When I decided to stand up in support of safe communities and refused to support efforts to defund the police, they didn't back me. They abandoned me."
"For far too long, the Democrat Party has gotten away with using and abusing the black community," she added. "For decades, the Democrat Party has received the support of more than 90% of the black community. And what do we have to show for it? I represent a solidly blue district in the city of Atlanta. This isn't a political decision for me. It's a moral one."
Mainor made clear that her work across party lines will continue after she switches parties, saying she has "never hesitated to work across the aisle to deliver results for my community and the people I was elected to represent. And that won't change."
Mainor said that she has "been met with much encouragement" amid her decision to switch parties and noted that it's "humbling to be embraced – for the first time in a long time – by individuals who don't find fault in a black woman having a mind of her own and be willing to buck the party line."
Asked whether she believes she will face pushback from Democrats over her decision, Mainor said, "The most dangerous thing to the Democrat Party is a black person with a mind of their own. So, it wouldn't surprise me."
As for her priorities after switching parties, Mainor said she will continue to focus on education and expanding the Republican majority in the House.
"Education and the importance of school choice has been – and will continue to be – a key focus of mine," she said. "But outside of education, I look forward to working with my colleagues in the Georgia General Assembly to tackle the most pressing issues facing our state and to help grow the Republican Party, helping us not focus not just on preaching to the choir but growing the congregation."
In a video shared to social media in May, Mainor accused Democrats of turning against her for being a staunch school choice advocate.
"I support school choice, parent rights and opportunities for children to thrive, especially those that are marginalized and tend to fail in school," Mainor said at the time. "The Democrats at the [Georgia State] Capitol took a hard position and demanded every Democrat vote against children and for the teachers union. I voted yes for parents and yes for children not failing schools."
Mainor justified her position by noting that some schools in her district have 3% reading proficiency rates and that many kids cannot do simple math.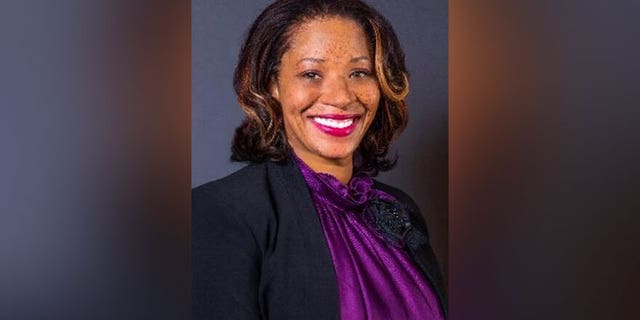 "I have a few colleagues upset with me to the point where they are giving away $1,000 checks to anyone that will run against me," Mainor continued. "I'm not apologizing because my colleagues don't like how I vote."
Mainor also explained at the time that parents are upset that some politicians "put the teachers union and donors ahead of their constituents."
Mainor's speech took a personal turn when she accused her colleagues of being upset that she stood up for her principles.
"It's ironic. I'll say every election year, I hear 'Black Lives Matter.' But do they? I see every other minority being prioritized except Black children living in poverty that can't read," Mainor argued.
"We'll send $1,000,000 to the border for immigrant services. But Black communities, not even a shout-out. I'm sorry, I don't agree with this," she added. "I'm not backing down and I'm actually just getting started."
Earlier this year, amid criticism from her Democratic counterparts in the state legislature, Mainor supported a school choice bill that would have expanded opportunities for students who attend Georgia's lowest-rated schools.
Georgia Senate Bill 233 would have created $6,500-vouchers for students at schools performing in the bottom 25% in the state, to help pay for private school tuition and homeschooling expenses if they were inclined. Republican Gov. Brian Kemp pushed for it, and it appeared to have the votes to pass under the Republican-controlled Golden Dome, until 16 House Republicans voted it down.
Mainor's decision to switch political parties while in office, which extends the Republican majority in the House, comes after former Georgia state Rep. Vernon Jones made the same move in 2021.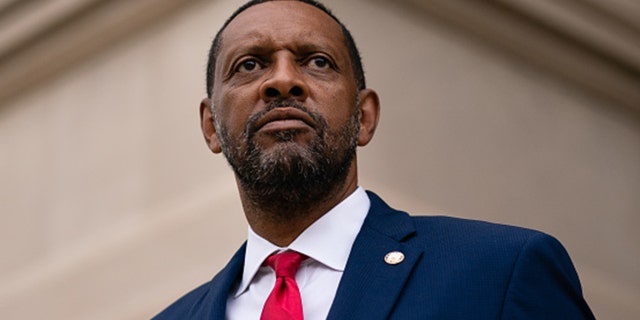 In an op-ed for Fox News, Jones argued in January 2021 that he was no longer a Democrat because he "cannot stand for the defunding of the police, higher taxes on working families and job-killing socialist policies that will devastate Americans of all walks of life."
"Now, let me make one thing clear — I haven't changed. The Democratic Party has changed. It's become a toxic combination of radical leftists and liberal elites in San Francisco and Hollywood have taken over my former Party," he added at the time.
Fox News' Andrea Vacchiano, David Rutz, and Brian Flood contributed to this report.
---